Yesterday's news of the mass shutdowns of Amex Bluebird and Serve prepaid cards came as a shock to many people. There were no quiet rumblings, in-store memos, or signs of trouble like when Vanilla Reloads and Redbird went down. It all came out of nowhere. As a result, lots of readers are left holding excess Visa and MasterCard gift cards. In yesterday's post, I mentioned money orders as an option for liquidating excess gift cards. That's just one of the many options available if you're trying to unload extra gift cards you were going to load to a Bluebird or Serve card: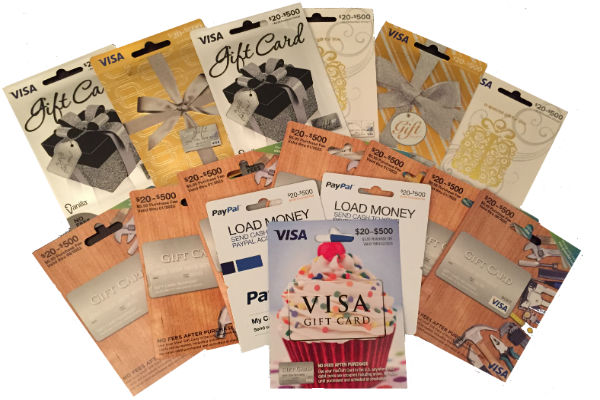 1. Buy Money Orders. I'm repeating myself here, but money orders are the quickest and easiest way to unload extra Visa and MasterCard gift cards. Keep in mind that Walmart does not accept Vanilla branded cards for money order purchases, but you may have luck using them at other places where PIN-enabled gift cards are accepted for money order purchases. Try the post office, Publix, or Kwik Shop. For a nominal fee, you can convert your unwanted gift card to a money order and then use that to either pay off a credit card in-branch or deposit it into your bank account.
2. Pay Rent with RadPad. Reader Spencer told me about RadPad a few months ago and since then, other blogs have covered it as well. RadPad is a service that allows you to pay rent using a debit card. The maximum is $5,000 per month.
The great thing about RadPad is that they don't impose fees on rent payments made with a debit card. According to reports on FlyerTalk, Metabank Visa gift cards processed as a debit card by RadPad. I have not been able to find confirmation on FlyerTalk or various Reddit threads of Vanilla Visas being coded as debit cards by RadPad. If you have any insight on this, please share in the comment section.
3. Send Money via PayPal or Google Wallet. Google Wallet was once an easy manufactured spending tool for me – I would buy Amex gift cards at 3% cash back and liquidated them via Google Wallet at 2.9% cash back. This left me with a stash of miles and 0.1% cash back to cover gift card fees. The best part? I didn't have to leave the house. Of course, I eventually got shut down, but it took months of gift card churning before that happened.
Occasionally, I would also use PayPal to send money via Amex gift card to a family member. The fee was pretty much the same as Google Wallet's. Now that shopping portals have pretty much eliminated cash back on gift card purchases, this is no longer a worthwhile endeavor. That being said, if you're desperate to unload some of your excess Visa gift cards and you can't use them for money order purchases, spend them, or use them for rent payments, then utilizing PayPal or Google Wallet is an option you might want to consider.
4. Buy Other Visa Gift Cards. This isn't going to be cheap, but if you're stuck with a bunch of Vanilla Visa gift cards (which can't be used to buy money orders at Walmart) and you absolutely need the funds and can't spend it down yourself, then you might want to use them to buy Metabank Visa gift cards at a grocery or office supply store. Vanilla Visa gift cards are PIN-enabled and if you pay with them, the cashier may not ask to see the card if you tell them you're using a debit card.
Just make sure to enter the PIN and don't let it process as a credit transaction. Then use the Metabank Visa gift cards to buy money orders and deposit those into your account. Or use them to pay off credit cards at a bank branch. This should be an absolute last resort, since it involves paying lots of extra fees. Sometimes grocery and office supply stores will run promotions waiving the fees on gift card purchases, in which case this method isn't going to cost anything other than the money order fees. Still, I would only recommend this method as a last resort.
5. Spend it. Here's a novel approach: Use the extra gift cards for household spending. Gift cards can be a great budgeting tool, helping you manage your expenses better. You can use them to pay household bills, in-store purchases, and even shop online. Just be sure to register the card first for online purchases. If you have more gift cards than you can reasonably spend, see if you can sell them to friends or family members.
Which of these methods are you using to unload excess gift cards now that Bluebird and Serve are out of the picture?
Subscribe to Blog via Email