It's been three weeks since the demise of Redbird and already some people are switching back to the American Express Bluebird or Serve card. Up until recently, I had decided not to bother switching to either card, since I was content liquidating Metabank Visa gift cards through money orders, but with new gift card options becoming available, it's going to be difficult liquidating them all via bank deposits and bill pay. As a result, I'll be joining the mass exodus and picking up either a Serve or Bluebird.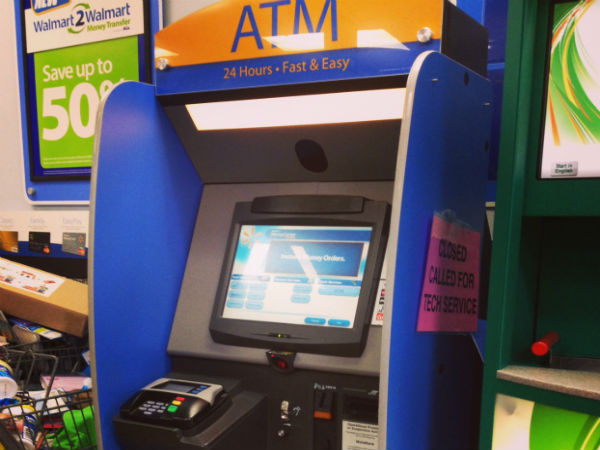 Both of these prepaid cards can be loaded with PIN-enabled Visa gift cards, so it doesn't make a difference which one you choose, right? Except it might, depending on how you use them. For starters, there are several versions of the Serve prepaid card to choose from. Shawn at FrequentMiler did a great analysis on the different versions of Serve and concludes that the One VIP card is the best, since it has no monthly fees (if you load at least $500) and can be loaded fee-free at Walmart, 7-11, CVS and Family Dollar stores. So how does the One VIP Serve card stack up against Bluebird? Below are the key points to consider as well as my analysis of which card wins that particular category:
Card Fees: Serve 
The American Express Bluebird has no monthly fees. Meanwhile, One VIP Serve has a $1 fee that's waived as long as you load at least $500 every month. Most of you are planning on doing that anyway. The only other difference? A temporary Bluebird card will set you back $5 while a VIP Serve costs $0. If you're picking up five cards like I am, that's a saving of $25.
Loading Options: Serve
Both Serve and Bluebird can be loaded with Visa gift cards purchased from grocery stores. Serve has the advantage because it can also be loaded with Vanilla Visas (purchased at drugstores) at Family Dollar stores. The reason this is significant is because it opens up more than one manufactured spending source: Drugstores like CVS, RiteAid and Walgreens, which qualify for credit card category bonuses of up to 5% cash back or 3 points per $1 spent. Even if you're using a non-bonus category earning credit card, having more than one place to buy gift cards is good for diversifying your credit card spending patterns. This ensures your statement reflects spending at a variety of different merchants and not just the same grocery stores. This is for security purposes more than anything else.
If you have a Fidelity 2% cash back card, you can also load the Serve card online with up to $1,000 per month. This would earn you $240 cash back every year (assuming it lasts through the next 12 months). So if you have an Amex Fidelity card or access to a Family Dollar Store where you can load Serve with Vanilla Visa gift cards, it absolutely makes sense to switch to Amex Serve.
Another advantage Serve has over Bluebird is the fact that it can be loaded with REloadIT cards, which can be purchased at grocery stores. Aside from being eligible for credit card category bonuses, ReloadIT cards have a low fee of just $3.95 per card. About a year ago there was a rumor floating around that grocery stores would start demanding cash only for REloadiT cards. As usual, this is a YMMV situation because about five months ago I managed to buy REloadit cards from a San Jose area Safeway store with a mile-earning credit card. Unfortunately they only carried them in $500 increments, but the fee was still cheaper than those imposed on most Visa gift cards.
Loading Limits: Tie
Both Bluebird and Serve have loading limits of $2,500 per day/$5,000 per month. The difference is that Serve allows online loads of up to $1,000 with an Amex credit card issued by another bank. This narrows it down to the Fidelity Rewards American Express card and U.S. Bank FlexPerks Travel Rewards American Express. I know a lot of folks out there like the Fidelity Amex card for the 2% cash back it offers on all spending. Being able to load $1,000 on Serve every month via this method generates an easy $240 in free cash every year. If nothing else, it means one less trip to a physical store for the purpose of loading your prepaid card.
Loading Locations: Serve 
Both Serve and Bluebird can be loaded at Walmart stores, at the kiosk and registers. Serve has the advantage here. Why? Because in addition to Walmart, the card can be loaded at 7-Eleven, CVS and Family Dollar stores. I've never seen a Family Dollar store, but we've all got access to 7-Eleven and CVS store. 
Unloading Options: Bluebird
The primary way most of us unload prepaid cards is via online bill pay. This is a feature both Bluebird and Serve have. Another option is ATM withdrawals, online bank transfers, and sending money to others. Bluebird comes out ahead because cardholders also get checks, which they can make out to others or themselves. So if you have some legitimate spending you'd like to earn miles on (i.e. landscaping services, daycare providers, contractors, etc.), then you can do that conveniently with Bluebird. However, if you don't care about having a checkbook, then this point is obviously irrelevant. 
Prepaid Card Perks: Tie
The great thing about both Bluebird and Serve is that they give cardholders access to Amex Offers and Small Business Saturday. This can translate to significant savings, not to mention free money just for being a cardholder. Bluebird offers cardholders exclusive deals from time to time. Back when I had a Bluebird card, I got a preview of these discounts and wasn't particularly impressed. If you think you'll stay at a La Quinta hotel and that 10% saving matters to you, then you may want to go with Bluebird. Meanwhile, the One VIP Serve card gets cardholders access to One VIP Access, which is useful for those who want premier tickets to concerts and other events. I personally don't care about either of these perks. But you might factor them into your decision over which card to choose.
Serve comes ahead in most of the above categories. However, you should really make your decision based on which criteria matters the most to you. I plan to replace my five Redbird cards with five Serve cards. Mainly because I'll have more options for loading the card – both in terms of gift cards that I can use and locations where I can unload them.
Subscribe to Blog via Email