Unlike other hotel chains I've covered in this series (Club Carlson, IHG Rewards Club, Hyatt Gold Passport), the number of low-category Starwood hotels is, well, low. There weren't hordes of run down airport hotels to sift through or random hotels in the suburbs that most of us would probably find no use for. Surprisingly, there were quite a few Category 2 Starwood properties with great locations. Many of these hotels were even in popular tourist destinations and metropolitan cities.
At just 3,000-4,000 points per night, these hotels present excellent redemption value. Additionally, the fact that you can cover 7-10 nights at one of these resorts with the 30,000 point sign-up bonus from the Starwood Preferred Guest American Express card is pretty amazing.
My last post on this topic got some pretty hormonal responses from a small group who saw the series as some kind of bizarre personal attack on their fragile sensibilities. They proceeded to express their views in very colorful language in the comment section…via proxy servers. So I'd like to warn those folks who haven't taken their anti psychotics this morning that although the information in this post wasn't compiled to insult your intelligence, you may take it that way, so you should stop reading now and consult a doctor. Maybe take this time to focus on important things that normally occupy your time. Like brokering peace in the Middle East, mastering quantum physics or working out the kinks in commercial space travel.
For everyone else who is sane, your constructive, non-profanity laced feedback is appreciated. Without further ado, here are my picks for the best Category 2 Starwood Preferred Guest hotel redemptions:
NORTH AMERICA
US
Four Points by Sheraton Orlando Studio City (Orlando, FL)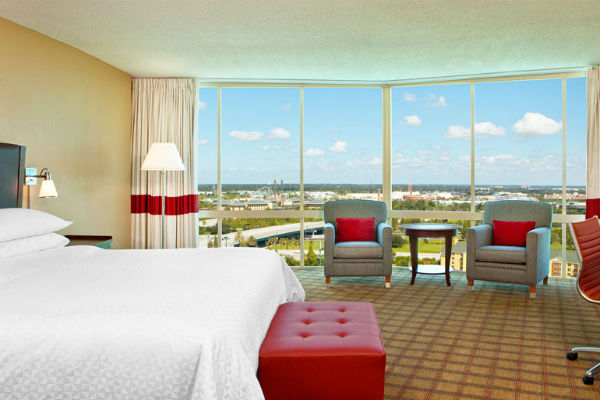 Distinctions: N/A
Accommodations: At the standard level, guests can book a 460 sqft Traditional Room with either a King or two Queen beds. This is your run-of-the-mill Four Points Hotel, so nothing exciting to report about the rooms or amenities offered.
Location: The resort is especially well located for theme park hoppers. If you want a front row seat to watch an Orca drag its trainer through a massive pool while hundreds of onlookers try to catch the footage for a Youtube clip, SeaWorld is just 3 miles away. Within 15-miles you'll find a many other parks, including Universal Studios, Gatorland Zoo, and Wet n' Wild. Guests won't be bored, that's for sure.
Honorable mention: N/A
Mexico
Aloft Cancun (Cancun, Mexico)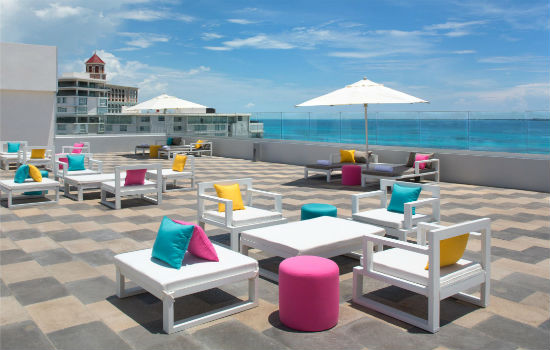 Distinctions: N/A
Accommodations: This is the ultimate budget hotel in Cancun. The Aloft offers accommodations that mimic upscale chains, but at a much lower cost – in this case just 3,000 – 4,000 points per night for a Partial Lake View room with complimentary wifi and valet parking.
Location: The Aloft Cancun is located within walking distance of the beach, with lots of shopping and restaurants in the immediate area.
Honorable mention: N/A
EUROPE
Sofia Hotel Balkan, a Luxury Collection Hotel (Sofia, Bulgaria)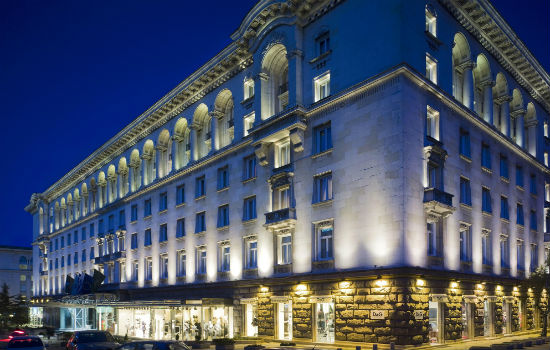 Distinctions: N/A
Accommodations: A 323-344 soft room, free wifi, marble bathroom, high ceiling, and daily turndown service for the low price of 4,000 points per night. 
Location: History buffs will love the Sofia Hotel's location in the heart of the city. It's within walking distance of nearly a half dozen museums, the Saint Sofia Church, Sofia Synagogue, and the oldest building in the city – the Rotunda of St. George. There are many other tourist attractions steps away from the hotel, so it's a perfect place from which to explore the city.
Honorable mention: N/A 
AFRICA
The Westin Soma Bay Golf Resort & Spa (Hurghada, Egypt)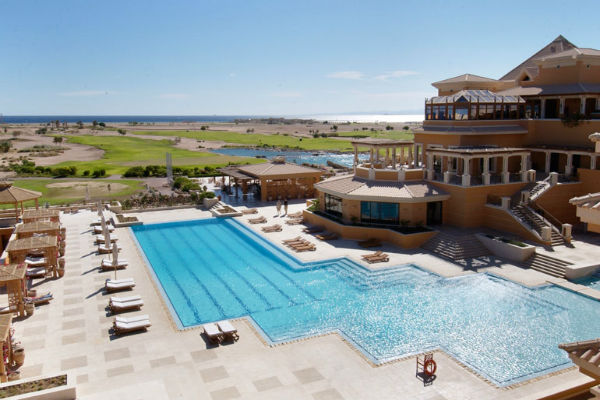 Distinctions: TripAdvisor Certificate of Excellence
Accommodations: Guests using points at the Westin Soma Bay Golf Resort & Spa will get a Deluxe room with 474 soft of space and a balcony featuring sea views. 
Location: The Westin Soma Bay Golf Resort & Spa is secluded on the coastline of the Red Sea. Consequently, there are many great amenities to keep guests occupied. The resort has an 18-hole championship course and a world-class spa. In addition, there is also a dive center for those who wish to scuba dive in the area.
Honorable mention: Sheraton Soma Bay Resort
MIDDLE EAST
Aloft Abu Dhabi (Abu Dhabi, UAE)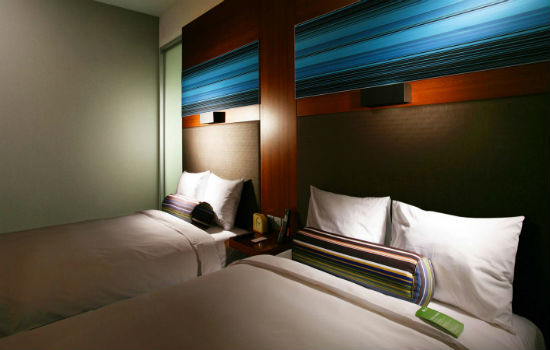 Distinctions: N/A
Accommodations: Another great budget hotel, the Aloft Abu Dhabi gives you lots of value whether you book with cash or redeem points. Standard Aloft Rooms are 420 sqft and include complimentary internet access, which is a plus. I find it comical how hotels going for $400+ per night charge for wifi, yet hotels with rates as low as $70 per night offer free wifi. Furthermore, the rooms at Aloft Abu Dhabi are fairly spacious and the bathrooms come equipped with walk-in showers and Bliss Spa amenities.
Location: The Aloft Abu Dhabi is smack dab in the middle of Downtown Abu Dhabi, steps away from several foreign embassies and corporate offices. Furthermore, several shopping malls and Golf clubs are just under 10 miles away.
Honorable mention: N/A
ASIA PACIFIC
Le Meridien Angkor (Siem Reap, Cambodia)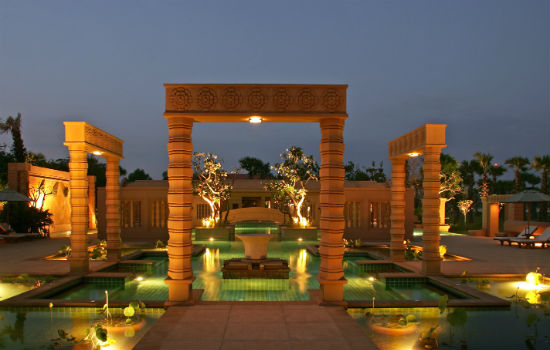 Distinctions: Tripadvisor Top 25 Hotels in Cambodia: #23
Accommodations: For just 3,000-4,000 points per night, guests can book a ~400 sqft Superior + Deluxe room with amenities like complimentary bottled water, tea and coffee maker. These rooms also include heated floors in the bathroom. In addition, all guests receive free airport pick-up. 
Location: It was pretty tough to pick from so many great hotels in Asia. However, the Le Meridien Angkor ultimately won out because of its terrific location and ranking as one of the top hotels in Cambodia. Furthermore, Le Meridien Angkor has the perfect location for shopping, recreation, or touring the area's historical sights. That's because guests are just five miles away from the famed Angkor Wat and Bakheng temples, the city's French Quarter, Angkor Shopping Center, Cambodian Cultural Village, and more.
Honorable mention:
Subscribe via email for more points, miles and free travel