With the success of the Club Carlson and Hyatt Gold Passport Redemptions, I decided to delve into the world of IHG Rewards Club. The chain has over 4,600 hotels worldwide across brands like Intercontinental, Holiday Inn, Crowne Plaza, and Candlewood Suites, to name a few. IHG's redemption levels are higher than Hyatt and Starwood, ranging from 10,000-50,000 points per night. However, IHG does run frequent running flash sales, along with it's quarterly PointsBreak hotel list. These hotels can be booked for as little as 5,000 points per night. Taking these flash sales into account, I realized the importance of familiarizing myself with IHG's portfolio and creating a resource to document the best hotels.
Compared to Club Carlson and Hyatt (which have 1,000 and 535 properties respectively), picking the best IHG Rewards Club redemptions would have been extremely difficult, especially since there isn't a complete property list available online. Thus, major credit goes to the communications team at IHG, which provided me with a list and made the task of picking the best redemptions so much easier. As with the previous series, I made my picks based on reviews, hotel location, and the value members get out of their redemptions. Without further ado, here are the best IHG Rewards Club redemptions for Category 1, which can be booked for just 10,000 points per night:
North America
US
Candlewood Suites Mobile – Downtown (Mobile, AL)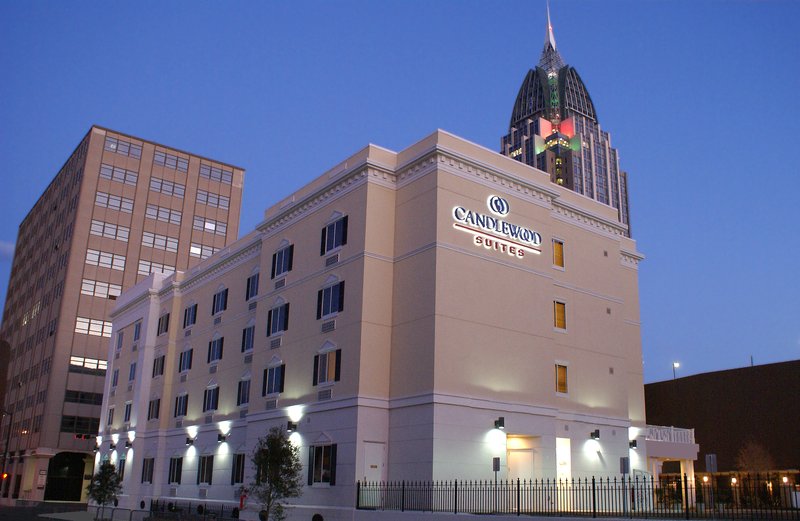 Distinctions: Tripadvisor Certificate of Excellence 2013
Accommodations: For 10,000 points per night, guests can book a Studio Suite with a fully equipped kitchen. Guests receive complimentary buffet breakfast, but if you're in the mood to whip something up, the kitchen includes pots, pans, and all the utensils you need. The hotel offers complimentary parking and laundry facilities.
Location: The hotel is located right in the heart of Mobile's historic district, close to a variety of attractions, including the Saenger Theater, Gulf Coast Exploreum Science Center, the USS Alabama, and more.
Honorable mention: N/A
Canada
Staybridge Suites Hamilton Downtown (Hamilton, Canada)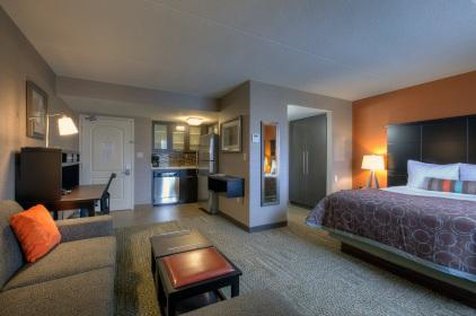 Distinctions: Tripadvisor #2 hotel in Hamilton
Accommodations: At the standard level, you're getting great value at this property. You can choose between a studio suite or 1-bedroom suite, all of which include a fully equipped kitchen. Guests get free wifi, daily buffet breakfast, and complimentary dinner snacks among other amenities.
Location: The hotel is a great place from which to explore Hamitlon. It's just a block away from the Art Gallery of Hamilton, while Dundurn Castle and the Royal Botanical Gardens are both within a four miles radius.
Mexico
Holiday Inn Ixtapa Hotel (Ixtapa Zihatanejo, Mexico)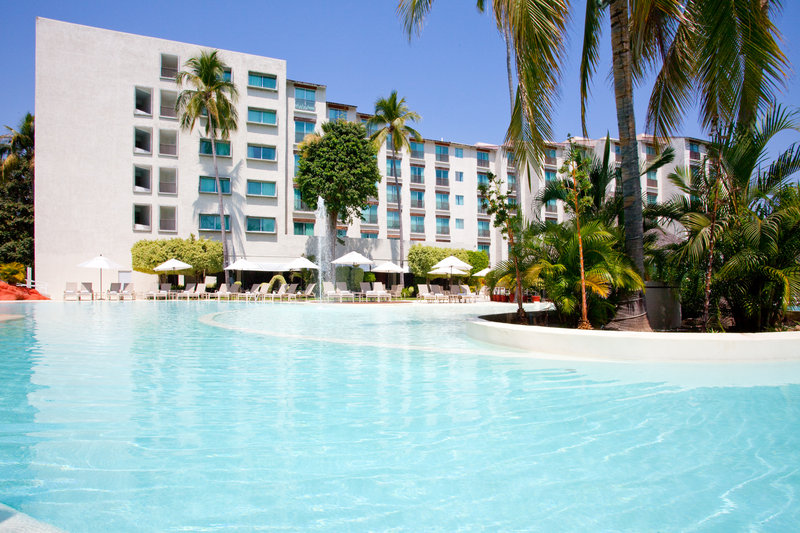 Distinctions: N/A
Accommodations: Guest staying in standard rooms get daily turndown service and a pillow menu to make their stay more comfortable.
Location: Location wise, this hotel is a pretty incredible redemption at just 10,000 points per night. While the hotel itself is located a block away from Palmar Beach, it still retains a resort vibe that is perfect for relaxing stay. Rounding out the resort feel is a golf course just a five minute walk from the property. Another huge plus is that kids stay and eat free at this hotel.
Honorable mention: N/A
Central America 
Holiday Inn Managua – Convention Center (Managua, Nicaragua)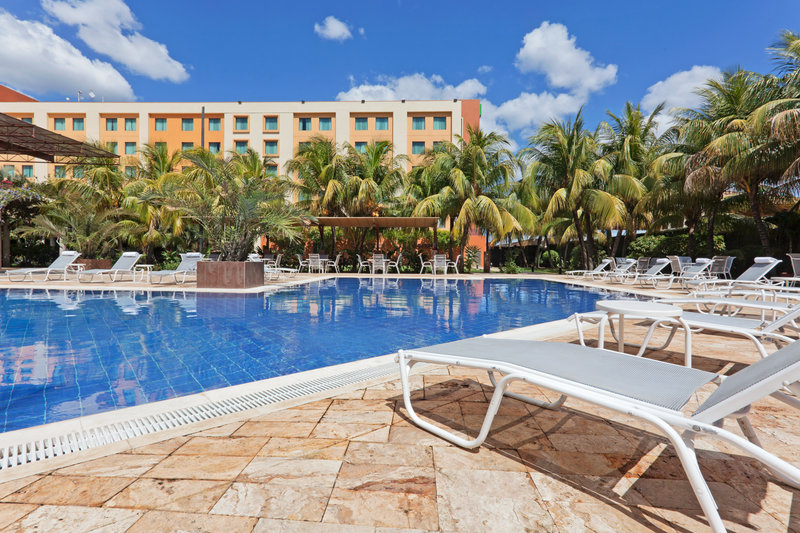 Distinctions: Tripadvisor Traveler's Choice 2014: #8 Top Hotel in Nicaragua
Accommodations: In addition to accolades from Tripadvisor, the hotel is highly rated by IHG members, earning it a Torchbearer Award along with an Excellent quality rating. Guests can book a Deluxe room for 10,000 points per night, which resembles a standard Holiday Inn room with one King or two Full beds, seating, a work desk, and a 37 inch tv.
Location: Thanks to a recent mistake fare, Managua briefly became a hotspot for mileage runs. The hotel is located adjacent to a convention center, but is located within two miles of the Nicaraguan National assembly, Managua Cathedral, and a shopping mall. Venture out 20 miles and you can explore the Granada Historic City.
Europe 
Holiday Inn Lodz (Lodz, Poland)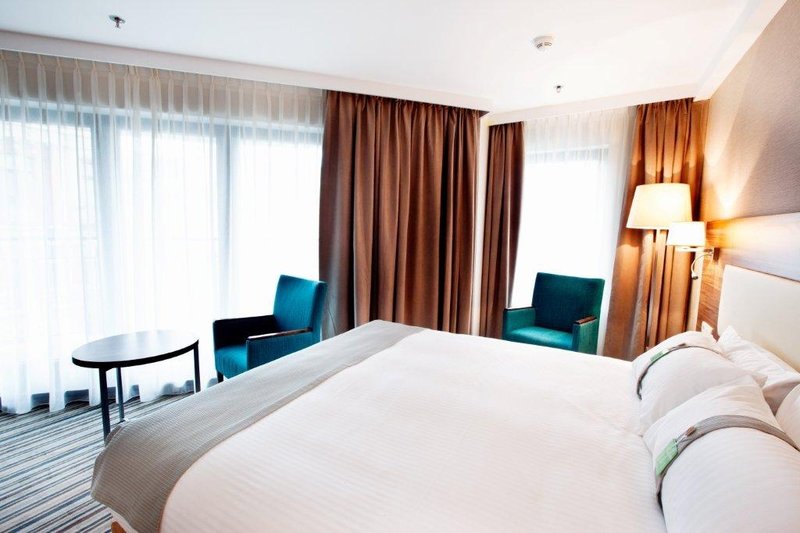 Distinctions: Tripadvisor Traveler's Choice 2014: #20 Bargain Hotel in Poland
Accommodations: Standard rooms at this hotel look nothing like your typical, run-of-the-mill Holiday Inn. Guests can enjoy a spacious room with modern decor. Amenities include flat screen tv, iPhone docking station, coffee and tea provisions, and complimentary wifi.
Location: The Holiday Inn Lodz is within walking distance of Old Town, the renowned National Film, Televisoin and Theatre school, a shopping center, and more.  The hotel is just six miles from Wladyslaw Reymont International Airport.
Asia
Holiday Inn Shanghai Pudong Kangquiao (Pudong New District, Shanghai, China)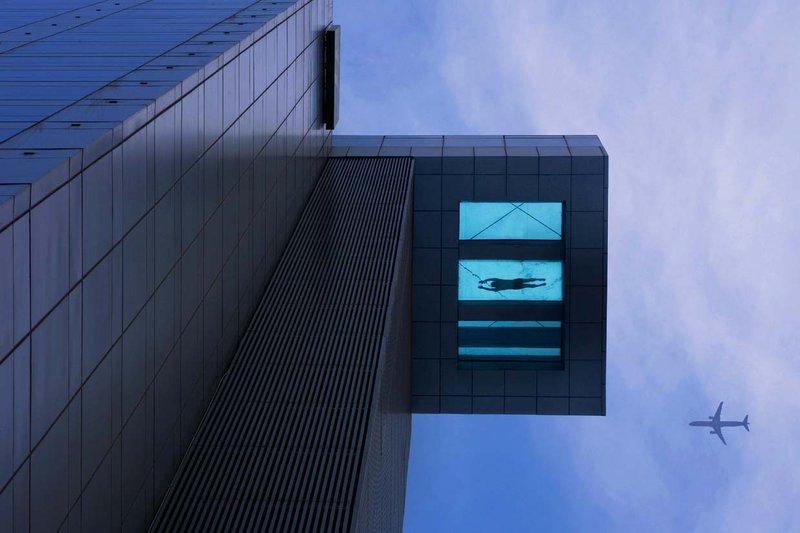 Distinctions: Tripadvisor Certificate of Excellence 2013
Accommodations: Guests can choose between a King or Single Superior Room, with modern furniture and an ergonomic work space. These rooms are equipped with adapters, which is convenient if you leave yours at home. All guests get access to free wifi.
This hotel is home to the infamous glass bottom pool, which hangs just off the side of the building. You don't see many Holiday Inn's with pools like this, and at 10,000 points per night it's a serious bargain.
Location: The hotel is just 25 minutes from Pudong and Hongqiao airport, close to Shanghai Railway Station, Disney Shanghai, and other notable attractions.
Honorable mention:
Middle East
Holiday Inn Ashkelon (Ashkelon, Iserael)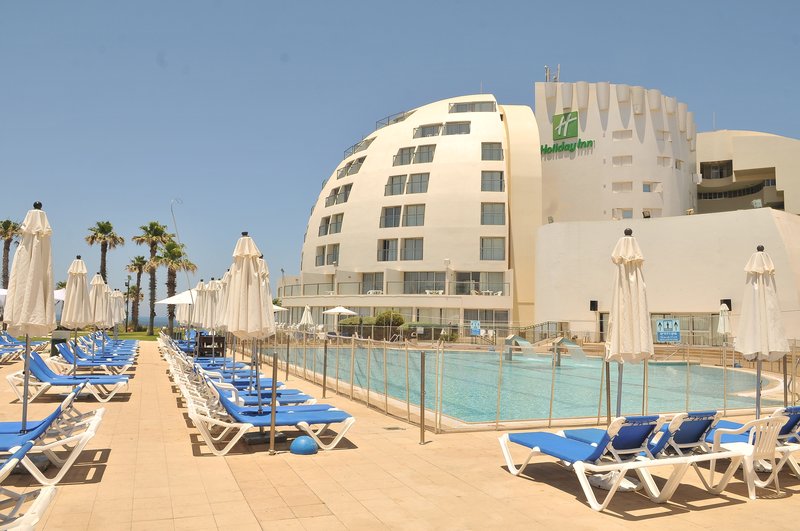 Distinctions: Tripadvisor #1 hotel in Ashkelon
Accommodations: Standard rooms are beautifully furnished with hardwood floors and feature balconies offering spectacular views of the Mediterranean. Parking is complimentary for all guests, which is great if you want to rent a car for day trips.
Location: Nestled on a hill overlooking the mediterranean, this hotel stands out for it's circular shape. Walk down to Ashkelon Beach, or take a 10- minute drive to check out the Roman ruins at Ashkelon National Park. If you want to venture out further, the hotel is just 37 miles from Tel Aviv and 47 miles from Jerusalem.
Honorable mention: N/A
Subscribe via email for more points, miles and free travel