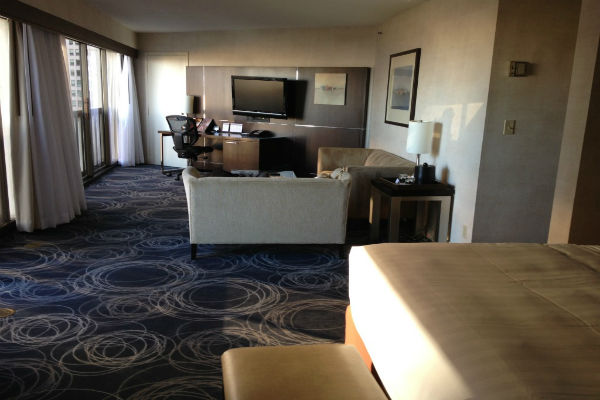 It's the end of the year and many of you will be checking on the progress you've made towards earning hotel elite status and determining whether to mattress run to hit your target. At what point does it make sense to go mattress running for elite status? I would definitely advise against doing it for mid-tier status, which is easily attained from a co-branded credit cards. As far as top-tier elite status, mattress running is a good idea if you're at least 70% of the way to top-tier elite, based on stays. So for programs like Starwood Preferred Guest and Hyatt Gold Passport, that would mean you've completed at least 17 stays and are 8 short of Platinum/Diamond status.
Another thing to take into consideration is how much you'll be spending on those mattress runs and comparing it to the benefits you'll gain. Complimentary breakfast and a certain number of guaranteed suite upgrades may sound like they're worth spending several hundred dollars on, but consider the alternatives: You can get free breakfast by booking a club level room on points and you can book suites on points or arrange a cash upgrade with the hotel. It might end up being cheaper than spending $800+ or a combination of Points + Cash on mattress runs. 
The important thing is to honestly assess whether the money spent on mattress runs is worth the benefits you'll receive as a top-tier member. While you can easily value a suite upgrade certificate at over $300 per night, that's not a fair valuation unless that is an amount you would otherwise pay for a suite. Also, think about whether you need top-tier benefits, including suite night upgrades. I've come to the realization that except for instances when I'm traveling with a large group or there is no standard room availability, I don't need to book a suite.
I myself am a long way from achieving Hyatt Diamond elite status for next year. It's been nice having Diamond status thanks to the now defunct Diamond Challenge and I'm certainly going to miss those suite upgrade certificates, but I'll survive. Next year I plan on doing a lot more travel and may earn back Hyatt Diamond status. For now, I'm content with Platinum status and the free wifi it gets me. I'll put my mattress running budget towards actual hotel stays in 2015.
If you decide mattress running is worth your while, be sure to check out my tips for doing it cheaply. 
Where are you in terms of hotel elite status for 2015? Are you going to mattress run to hit your target or let your status lapse?
Subscribe via email for more points, miles and free travel