Remember when Delta did away with their award chart and everyone got mad? Wyndham Rewards has done something similar but it's made everyone happy: Going forward, a free night at any of Wyndham's 7,500 hotels worldwide will cost just 15,000 points. On top-tier hotel redemptions, this presents a saving of 35,000 points per night! So whether you're redeeming a free night in Hawaii or Istanbul, you'll pay a flat rate of 15,000 points. Members who don't quite have enough for a free night can opt for a Go Fast award, which requires 3,000 points and $25 – $95 cash. Wyndham is doing this as part of the relaunching of their rewards program, which received some backlash following a devaluation in 2013 and 2014.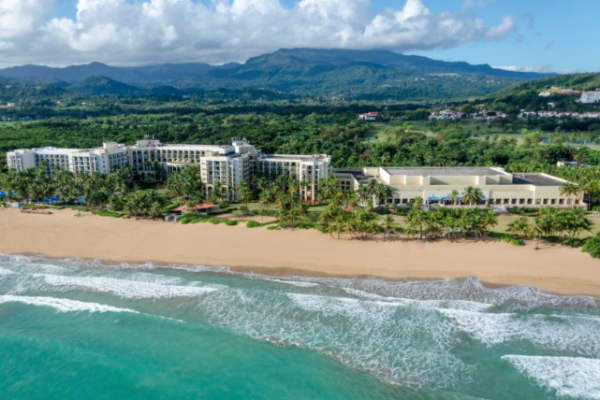 In addition to lowering all redemption rates to just 15,000 points per night, members continue earn 10 points per $1 spent or a minimum of 1,000 points per night on paid stays. In other words, $1,500 worth of spend or 15 paid hotel nights will get you a free night that could be used at top-tier Wyndham properties. Compare that to what non-elite members of the major hotel rewards programs earn on $1,500 worth of spend:
Club Carlson: 30,000 points (free night at a Category 3 hotel)

Hilton HHonors: 22,500 points with Points + Points earnings option (free night at a Category 3 – 4 hotel)

Hyatt Gold Passport: 7,500 points (free night at a Category 2 hotel)

IHG Rewards Club: 7,500 – 15,000 points (free night at a Category 2 hotel)

Starwood Preferred Guest: 3,000 points (free weekend night at a Category 2 hotel)
You can give your Wyndham Rewards account a boost with the Barclay Wyndham Rewards Visa Signature credit card, which offers 30,000 bonus points after first purchase – that's the equivalent of two free nights at any Wyndham hotel with just one card swipe! Plus, cardholders receive another 15,000 points every card anniversary. While two free nights and an anniversary bonus are typical of hotel credit card bonuses, what distinguishes the Wyndham Rewards card is that it has no spending requirement and the free nights aren't restricted to any specific categories.
While some people might not like the fact that low level Wyndham properties require the same number of points as top-tier resorts, it actually makes sense: Top-tier hotels generally offer the best redemption value anyway, while low-level hotels tend to have cheap paid rates and are thus better suited for Arrival Mile redemptions.
I'm not looking to forego all other hotel rewards programs in favor of Wyndham Rewards, but in the spirit of diversifying our reward accounts, it's definitely worth factoring Wyndham into the equation. Plus, it helps that they're offering a 3,000 point bonus on your first stay – enough for a Go Fast award. Now if they could do away with that annoying mascot/spokesperson…
Subscribe to Blog via Email