Ever since my post on how to mattress run for hotel elite status cheaply was published a year ago, I've been getting comments and emails asking me which hotels offer remote check-in. For those who are unfamiliar with remote check-in, the term most commonly refers to hotel mobile app technology that lets you expedite the check-in process. Within the context of mattress running, it's when you check into a hotel without actually being there. This involves calling the hotel ahead of time and telling them you're trying to generate some extra nights to meet your elite status goals. When it's time to check in and out, the agent takes care of it for you. You'll be asked to provide a copy of your credit card and driver's license. Sometimes they'll ask you to fill out a credit card authorization form.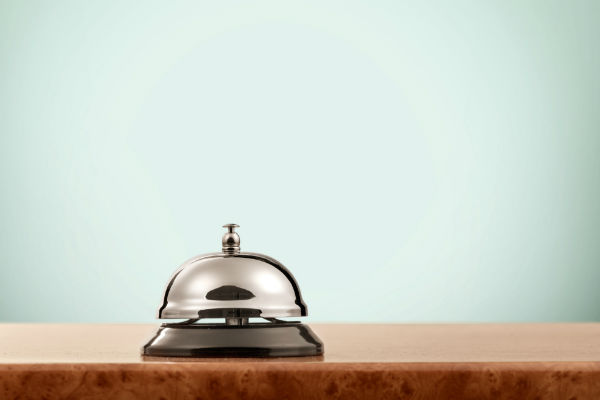 The very first time I checked into a hotel remotely was during the Club Carlson Big Win promotion. The cheapest hotel in the Club Carlson portfolio was out of state. I wanted to save $40 per night. So I called the front desk and was very honest with the agent. "I'm just trying to earn the 50,000 point bonus. Would it be possible for you to check me in and out remotely? I'd be happy to provide you with written consent to charge my credit card, if that's an issue". To my surprise, the agent said, "Sure. You're actually not the first person who's called us about this. But go ahead and make the booking and then shoot me an email with your confirmation number". Just like that, I banked 50,000 Gold points for under $70. 
I'm not going to list any hotels, since their respective rewards programs may not see mattress running in a positive a light. I will say that over the years, I've done this at numerous Category 1 Hyatt and Hilton hotels. Most of the time the hotels will agree because it means they get paid without having to allocate time and money towards taking care of a guest, servicing the room, etc. Most Category 1 hotels are either near airport or the suburbs. They cater mostly to business travelers or random people stopping on their way to some place else. If you call these hotels and ask them for remote check-in on a weekend, they gladly do it because that's when occupancy rates are low anyway. 
That being said, I have been turned down before. There was a Hyatt hotel about an hour away from my house that had been fine with remote check-ins in the past. This property catered primarily to business travelers. The staff was used to some of them booking stays just to meet elite qualification goals. One agent even checked with a manager, who said it was fine. However, when I tried to book a mattress run for my brother recently, they had changed their tune. I eventually found another property to complete the mattress run, but this was the very first time I'd been rejected for remote check-in. 
This is my long-winded way of answering the question posed in the title: Which hotels allow remote check-in? To quote Sarah Palin, "All of them, any of them!" It all depends on the front desk staff and the hotel's policy at the moment. Call any Category 1 hotel located by an airport or the outskirts of a major city on a weekend when occupancy rates are low. Chances are they'll welcome the opportunity to fill a room without actually filling a room.
Subscribe to Blog via Email