Some of you may know that I co-founded and hosted the TRLT twitter chat, which stands for Road Less Traveled. It's all about traveling off the beaten path, to places that may not be central and certainly not anywhere near the tourist hubs. During my recent trip to Bali, I tried to get off the beaten path, at least for part of the stay, to experience what many people refer to as "the real Bali." What people were saying about the resort areas of Bali (it was too touristy, sanitized, bland, etc.) reminded me of my experience in Maui a few years ago, which I wasn't looking to recreate.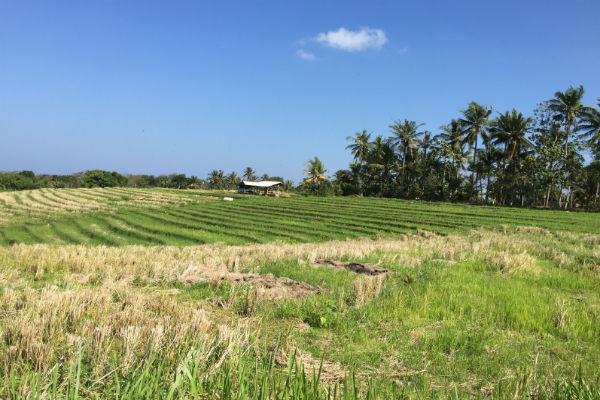 I thought booking a villa off the beaten bath in Bali would be a good experience. It was fine, but there was one thing I didn't account for that my mom brought up recently: There were no hospitals nearby. While staying in a secluded area can be nice, it would have been less than ideal in case of an emergency. I did a Google Map search last night and the closest hospital to the villa was 16 miles away and would have taken 40 minutes to reach – without traffic!
The proximity of the closest hospital was not even on my radar. In fact, I don't think I've ever even thought about it during any trip I've planned. It would have been a real problem had something happened. When you're staying at a hotel, at least you can be assured that there is a staff member onsite who can administer first aid and arrange for transportation to a medical center. But that may not be the case when you're renting a place that is remote. As this first-person account of a shark attack on Balian Beach illustrates, in some places it can take hours for an ambulance to arrive and equally as long to get to a hospital.
Anyway, with all of the details I handled during this trip, this was one I hadn't accounted for at all. I thought it was worth bringing it to the attention of everyone currently making travel plans – wherever they may be. Traveling off the beaten path has it's advantages, but it's also important to consider your safety and come up with a plan in case of an emergency.
Subscribe to Blog via Email