Club Carlson's Category 6 Hotels require 50,000 points per night. To earn 50,000 points,  requires $2,500 worth of non-elite hotel spend, or $10,000 on the Club Carlson Premier Rewards Visa Signature card. Category 6 Club Carlson hotels can be found around the world and offer some of the best hotels in each city. Here are the best Category 6 Club Carlson hotels:
UPDATED: Best Club Carlson Hotels: Category 6
NORTH AMERICA
Radisson Blu Aqua Hotel Chicago (Chicago, Illinois)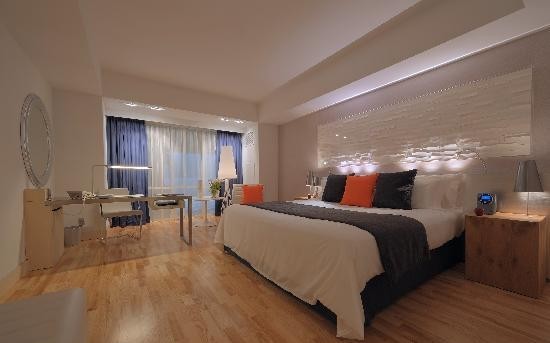 Distinctions: N/A
Accommodations: A Standard Award gets you an impressive City or Park View room, with free wifi, in-room coffee machine, Anne Simonin bath amenities, and turndown service. Guests have access to the indoor/outdoor pool, sauna, steam room, fitness center, business center, game room, and outdoor terrace.
Location: The hotel is housed in the Aqua Tower, which is the tallest building in the world to be designed by a female lead architect.
Aside from the impressive building, the hotel is a short walk from Millenium Park, the Chicago lakefront, and the financial district. North Michigan Avenue, home of the Magnificent Mile, is less than a quarter of a mile from this property.
Honorable mention: Radisson Hotel Martinique New York-Broadway (New York, NY)
THE CARIBBEAN
Radisson Blu St. Martin Resort, Marina & Spa (Marcel Cove, St. Martin)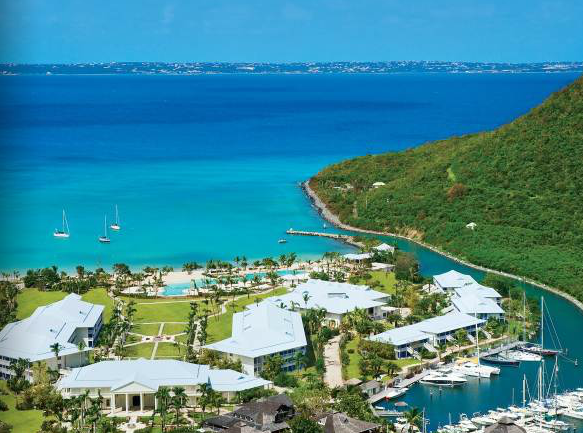 Distinctions: N/A
Accommodations: This property was fully renovated in 2011, so all rooms have a fresh look that incorporates a caribbean island feel. At the Standard Award level, Superior Rooms offer garden views with a private balcony or terrace, free wifi, and in-room coffee and tea maker. Award bookings include complimentary breakfast.
Location: The hotel is located on the French side of the island, 45 minutes from the airport. An airport shuttle is provided for $60 per adult each way. To help you get around the island easily, the resort houses a Hertz car rental booth in the lobby.
The resort has a large infinity pool and rents out boats and kayaks. Snorkel gear is offered free of charge, though diving excursions have to be arranged for a fee.
Various daily activities are offered, including: Cooking classes, wine & cheese tastings, French language classes, and more. Some of these activites are complimentary, while others range from $20-$52 per person.
Honorable mention: Radisson Aruba Resort, Casino & Spa (Palm/Eagle Beach, Aruba)
EUROPE, MIDDLE EAST & AFRICA
Eastern Europe
Radisson Royal Hotel, Moscow (Moscow, Russia)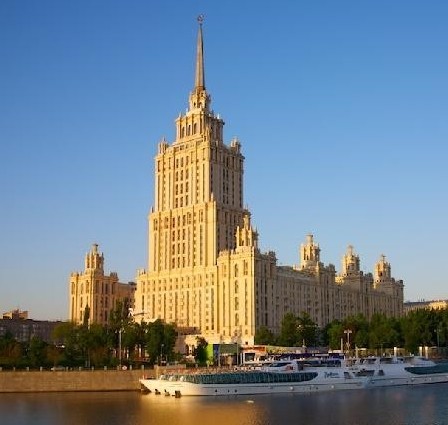 Distinctions:
Accommodations: At the Standard level, you'll receive a 345-430 sqft Superior Room with free wifi, a large soaking tub and heated floors in the bathroom, free wifi, among other amenities. The decor at this hotel is classic – not exactly to my taste, but to each his own.
A Premium Award gets you into a 505-645 sqft Deluxe Room with views of the House of Government and Moskava River. Deluxe Rooms feature a separate sitting area, Penhaligon bath amenities, and in-room coffee machine.
Awards are subject to an 18% VAT.
Location: With its location in Moscow's city centre, this hotel caters to both business and leisure travelers. The House of Government is right next door, while Red Square, Arbat Street, St. Basil's Cathedral, and the Pushkin Museum are within two miles of the hotel.
The hotel is 20 miles from both Vnukovo and Sheremetyevo International Airport.
Honorable Mention: N/A
Western Europe
Radisson Blu Le Metropolitan Hotel, Paris Eiffel (Paris, France)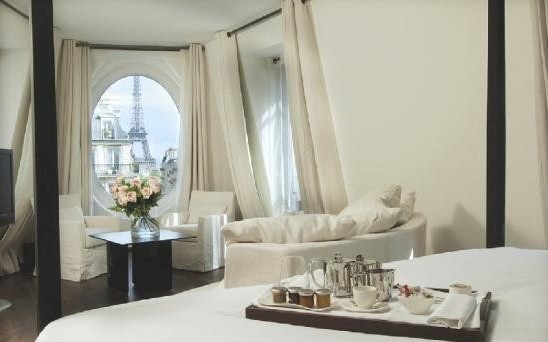 Distinctions: Conde Nast Traveler's Hot List 2010: Paris' Best Hotels
Accommodations: Rooms in Paris are small in general, and this hotel is no exception. Classic Rooms are just 215 sqft and include bathrooms featuring showers and sinks designed by François Champsaur. The fact that the hotel brags about the designer of its showers and sinks must mean it's something special.
Bathrooms are stocked with Anne Sémonin bath products, fluffy robes and slippers. Guests receive free wifi, in-room Nespresso coffee machine, and an iPod docking station.
At the Premium Award level, guests can book a slightly larger 236 sqft Deluxe Room.
While taxes are waived for award bookings, guests have the option to contribute a 1 Euro Responsible Business fee.
Location: The hotel is located in the 16th arrondissement, within walking distance of major tourist attractions, including: Trocadero, Palais de Chaillot, Arc de Triomphe, Champs Elysees, and the Eiffel Tower (which can be viewed from the hotel).
Honorable mention: There are many great hotels in this category. There are great properties all over London and France. Below are some other properties that could easily have taken the top spot on this list.
Mediterranean/Southern Europe
Radisson Blu Bosphorus Hotel, Istanbul (Istanbul, Turkey)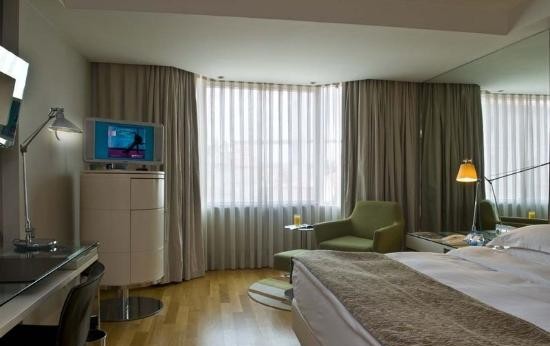 Distinctions: N/A
Accommodations: Standard rooms are 300 sqft and guests get access to free parking, wifi, bottled water, and coffee/tea provisions. The decor at this hotel is modern, with light wood floors and soft colors.
For an extra 25,000 points per night, you can book a 344 sqft Business Class Room with a bosphorous view. Complimentary breakfast buffet at StarBoard Restaurant, pay-per-view, daily turndown service, and in-room Nespresso machine are included.
Award bookings are subject to an 8% VAT.
Location: While the hotel itself is beautiful, it's the location that really sets it apart from the other hotels in this category. Not only is it right on the Bosphorous, with views of the Ortakoy Mosque and Bosphorous Bridge, but it offers convenient access to a nearby bus and tram station, making it easy to get around town. I would avoid cabs at all cost in Istanbul, and if you're staying at this property, that's something you don't have to worry about.
This property is a great base from which to explore the city. You're just under 2 miles from Dolmabahce Palace, Rumeli Fortress and Taksim Square. All the other major tourist attractions (Blue Mosque, Hagia Sophia, Basilica Cistern, Hippodrome, Topkapi Palace, etc.) are just 6 miles away and can easily be accessed via tram. Istanbul is one of my favorite cities and I highly recommend it to anyone looking for a city that is both modern and entrenched in history.
Honorable mention: 
Northern Europe
Radisson Blu Royal Hotel, Copenhagen (Copenhagen, Denmark)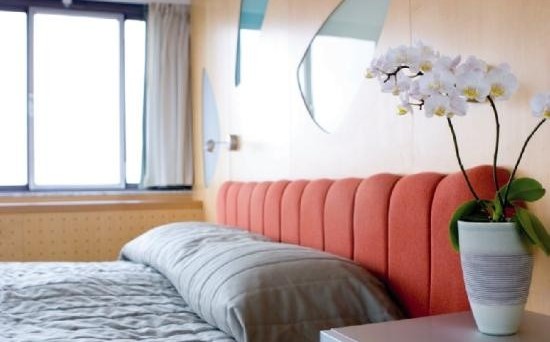 Distinctions:
#22 TripAdvisor Traveler's Choice Top Hotels for Service in Denmark 2013
Accommodations: Standard Rooms at this hotel are just 193 sqft and abide by Scandanavian design principles of simplicity and functionality. All guests get access to free wifi and coffee/tea provisions.
Royal Club Rooms can be booked at the Premium level and are slightly larger at 259 sqft. These are corner rooms on high floors with windows on both sides, boasting spectacular views of the city. Guests will receive free buffet breakfast at Alberto K, along with an in-room Nespresso coffee machine.
Location: This hotel is directly across from the Copenhagen Central Station, making it easy to travel outside the city center. The airport is just a 13 minute ride via train.
The location is perfect for tourists. You can walk to Tivoli Gardens, Town Hall Square, and the Hans Christian Andersen Museum. There are various tour buses in the area, which you can hop on to see the sights.
Honorable mention:
Radisson Blu Strand Hotel, Stockholm (Stockholm, Sweden)
#10 TripAdvisor Traveler's Choice Top Luxury Hotels in Sweden 2013
Africa
Radisson Blu Hotel Waterfront, Cape Town (Cape Town, South Africa)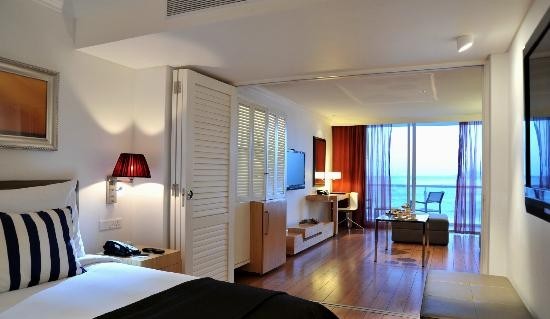 Distinctions: N/A
Accommodations: Standard Rooms are 387 sqft and feature mountainside views. Guests receive complimentary daily newspaper, coffee/tea provisions and wifi.
Business Class Rooms are twice the size of Standard Rooms at 591-807 sqft and feature a balcony with sea/harbour views. Booking this room will get you free daily buffet breakfast and in-room Nespresso coffee machine. Business Class Rooms have sleeper sofas that can accommodate up to two children ago 12-17, free of charge.
Award bookings are subject to a tourism levy of 1%.
Location: Nestled in between the Atlantic Ocean and Table Mountain, the hotel offers amazing views. If you're looking to explore the surrounding area, the Victoria & Alfred Waterfront is within walking distance and offers a variety of shopping and entertainment options.
You can catch a soccer game at Cape Town Stadium (a half mile walk), hang out with the eccentric crowd on Long Street, or make your way to The Table Mountain Cableway – all of which are less than two miles from the hotel.
Honorable mention: N/A
ASIA AND THE PACIFIC
Asia
Club Carlson is opening two new properties in the Maldives later this year and I'm betting they will top all of their other hotels. The Radisson Blu Hotel Maldives Hulhumale is scheduled to open in November 2013, while the Radisson Plaza Resort Maldives Naagoshi will open that December. I wrote about these properties a while ago, and have yet to find more information. I'm beginning to doubt Club Carlson will meet it's goals of November/December 2013 opening dates, but let's keep our fingers crossed that we'll have a chance to redeem our points before Club Carlson does like Hilton and completely obliterates its award chart.
Pacific
Radisson Blu Plaza Hotel Sydney (Sydney, Australia)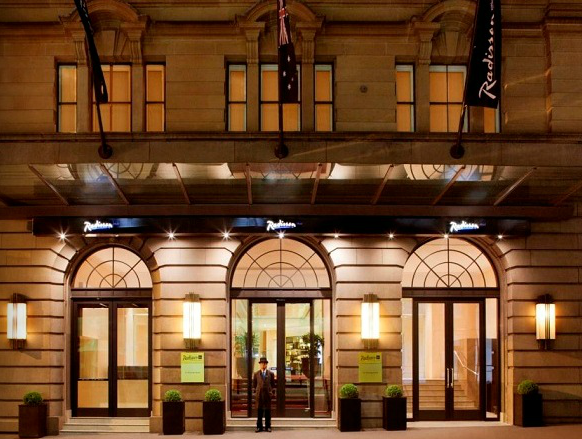 Distinctions: Tripadvisor: #6 Hotel in Sydney
Accommodations: Guests booking a Standard Award have a choice between Atrium and Premier Rooms. Both rooms are 365 sqft and offer the same amenities: Separate shower and extra deep bath, free wifi, flat screen tv with cable, iPod docking stations, local morning paper delivery, and mini bar, tea and coffee provisions.
The difference seems to be that Premier rooms have high ceilings and larger windows. If you've actually stayed at this hotel and can offer up some feedback, I'd love to read about it.
Location: A great choice for the tourist group, this property is half a mile from the Sydney Opera House, and Sydney Aquarium. The Royal Botanic Gardens and Circular Quay are within walking distance. For far out attractions, you can head over to Wynyard Station, which is a short walk from the hotel. Overall, this is a great choice for those looking for convenient access to the city's attractions.
Honorable mention: N/A
That does it for the Best Club Carlson Hotel Redemption series. Another series covering top redemptions for other major hotel chains is forthcoming. If you have any thoughts, questions, suggestions, please comment below.
Subscribe via email for more points, miles and free travel