Category 2 Club Carlson hotels aren't much to write home about in the U.S., but around the world there are some really great properties to choose from. Whether you're traveling to Guatemala or Cape Town, here are the best Category 2 Club Carlson hotels:
UPDATED: Best Club Carlson Hotels: Category 2
There were much better options available in this category than in the first, and with good reason: Category 2 properties require 15,000 points per night – almost twice the number of required for category 1!
Since there were far more noteworthy properties, I've added a honorable mention section for those that came in close.
NORTH AMERICA
Country Inn & Suites Texarkana, TX (Texarkana, TX)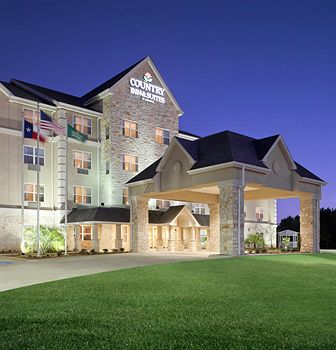 I've always been fascinated with this strangely-named town that sits in two states: Texas and Arkansas. While most of the properties in this category are pretty much identical, what separates this from the pack is a combination of new/clean facilities, service, reviews, and location.
Distinctions: Ranked #1 among hotels in Texarkana, TX on Tripadvisor.
Accommodations: All rooms feature a refrigerator and microwave, free wifi, and daily breakfast buffet. Guests have access to a heated indoor pool and on-site spa. For those paying for their stays, the hotel offers a "double points" rate, whereby an extra $5 per night earns you double points on your stay. A Cash & Points option of 5,000 + $62.40 is also available.
Location: You can explore two states from one location, as this hotel is right on the border of Texas and Arkansas. The Texas part of town offers the following attractions within a 6 mile radius: Ace of Club's House (a national landmark), Discovery Place (a children's museum), Central Mall, Four States Fairgrounds, Perot Theatre, Tex-Ark Antique Auto Museums, and more.
Texarkana Municipal Airport is six miles away.
Honorable mention: N/A
SOUTH, CENTRAL AMERICA, THE CARIBBEAN & MEXICO
Radisson Hotel & Suites Guatemala City (Guatemala City, Guatemala)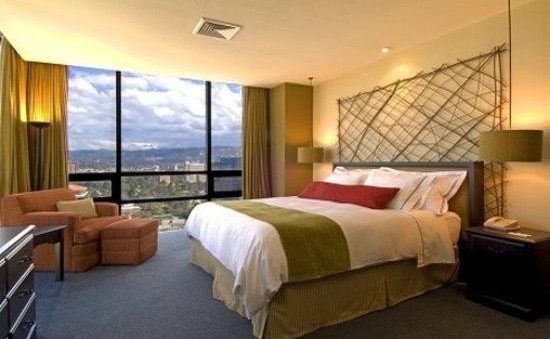 Distinctions: This hotel bills itself as "One of the Best Hotels in Guatamala City" and while grand proclamations are easy to make, this one actually has a leg to stand on. Two legs, actually, as it received both the 2011 President's Award and Tripadvisor's Traveler's Choice 2013 #8 spot for hotels in Guatemala.
Accommodations: Billed as an "all-suite" hotel, basic rooms start at  a spacious 430 sqft. Surprisingly, the rooms in the shiny hotel-provided photographs matched up well with actual photos taken by guests.
Location: The property is just five minutes from the airport and located in Zona Viva ("The Lively Zone"). A long list of attractions are located within a five mile radius, including the Catedral Metropolitano, Centro Cultural Miguel Angel Asturias (cultural center), the botanical gardens, central market, the National Palace, and even the city's Mayan ruins.
Honorable mention: 
Park Inn San Jose Costa Rica

– Recipient of the 2011 President's Award, this property is older and a bit outdated in its décor. It's still a solid choice, owing to its location and favorable reviews.
EUROPE, MIDDLE EAST & AFRICA
Western Europe
Radisson Blu Hotel & Spa, Sligo (Sligo, Ireland)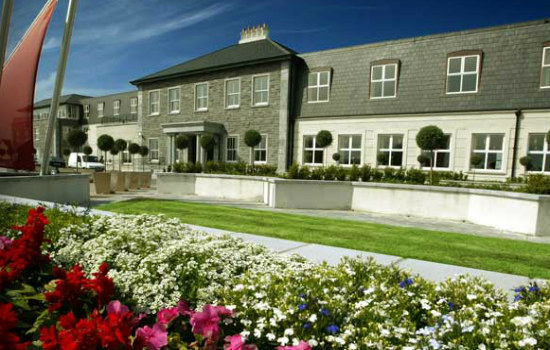 Distinctions: N/A
Accommodations: Standard rooms are 322 sqft and complimentary buffet breakfast is included. Guests can redeem a premium award for 22,500 Gold points. This will get you into a 376 sqft Business Class room, which comes equipped with a Nespresso coffee machine and daily newspaper.
Location: The standout feature of this hotel is the amazing views it offers of Sligo Bay. Guests can get to the nearby Rosses Point Beach easily, along with a variety of other attractions that are less than six miles from the property: Model Gallery, Sligo County Museum, Parkes Castle, and the Isle of Innisfree.  The town also hosts a variety of festivals throughout the year, giving guests plenty to do. Ireland West Airport Knock is just 36 miles from the hotel.
Honorable mention: Park Inn Telford
Northern Europe 
Radisson Blu Hotel, Klaipeda (Klaipeda, Lithuania)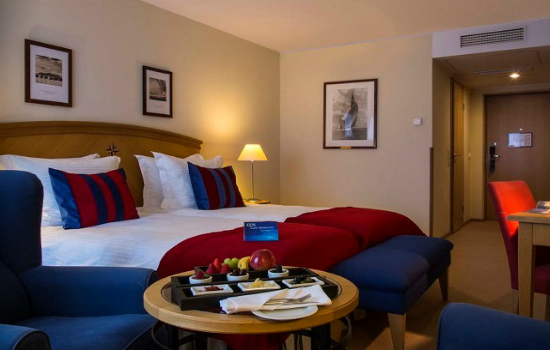 Distinctions:
Green Key certificate

TripAdvisor Certificate of Excellence 2013

Tripadvisor Traveler's Choice 2013: #5 Hotel for Service in Lithuania

Tripadvisor Traveler's Choice 2013: #9 Hotel in Lithuania

Tripadvisor #1 hotel in Klaipeda
Accommodations: At the standard level, guests can book a 215 sqft room with free wifi. Premium awards require 22,500 Gold points and include a 322 sqft room with buffet breakfast, free wifi, and in-room Nespresso machine.
Location: Located near Old Town, this hotel makes it easy to explore the city's historical sights. The Klaipeda Concert Hall is next door, while the Klaipeda Music Theatre is within walking distance. The local cruise port is less than 3 miles away.
The most popular attraction in the area is the Curonian Spit, a World Heritage site, which is a short 5-mile distance from the hotel.
The hotel is 30 minutes form Palanga International Airport and transportation can be booked through the hotel for a fee. Nearby bus and train stations make it easy to get around the city and to the airport.
Honorable mention: N/A
Africa
Park Inn Cape Town Foreshore (Cape Town, South Africa)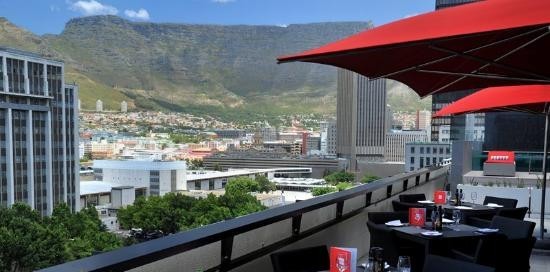 Distinctions: Tripadvisor Traveler's Choice 2013 Winner: #5 Bargain hotel in South Africa.
Accommodations: Standard rooms range between 247-344 sqft and feature modern rooms with flat screen TV, complimentary wifi, and gym access. Breakfast at RBG Bar & Grill is included. All rooms at this property feature views of the city and the beautiful surrounding scenery.
Location: This is a great property located right in the city centre and just 15 miles from the airport.
The hotel offers a complimentary shuttle service that runs within a 1-mile radius – enough to get you to many popular attractions, including: Artscape Theatre Centre, Cape Town international Convention Centre, train station, Robben Island, Table Mountain, Victoria & Alfred Waterfront, Cape Town Gardens, and more.
Honorable mention: N/A
ASIA AND THE PACIFIC
Country Inn & Suites Mussoorie (Mussoorie, India)
Distinctions: Tripadvisor Certificate of Excellence 2013
Accommodations: Standard rooms are fairly spacious at 322-344 sqft. Guests get an in-room tea and coffee maker and daily turndown service.
Location: The hotel is nestled on a hilltop, offering panoramic views of the city and is perfect for nature hikes. If it's city life you're after, the city of Dhanaulti is just 20 miles away.
Honorable mention: N/A
Subscribe via email for more points, miles and free travel