Most of my readers are based in the U.S., but every once in a while I'll get an email from an American living abroad who wants to know how to continue earning points and miles while away from home. I'm not an expert on the subject, having never lived abroad as a travel hacker. I can't comment on the churnability of foreign credit cards or the manufactured spending scene, but there are a few tips that all travelers abroad can follow to stay in the points and miles game: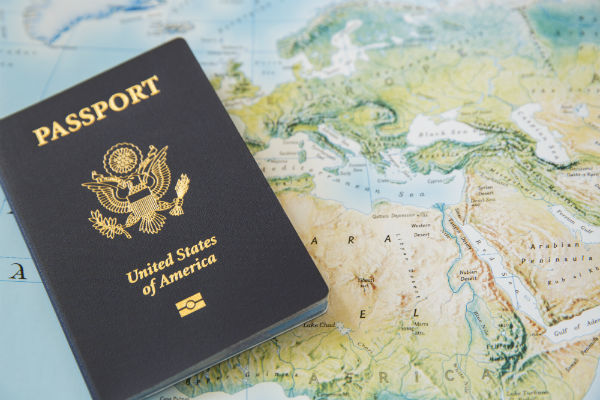 1. Rewards credit cards with no foreign transaction fees. Getting a credit card with no foreign transaction fees is a no-brainer. You have expenses that need to be paid and with Visa, MasterCard, and American Express being fairly widely accepted, it makes sense that you'd use your mile-earning credit card abroad. What you don't need is a 3% transaction fee tacked onto all of these purchases. Pick up one of the following cards to keep earning points and miles without extra expenses:
2. Credit your miles to a U.S. rewards program. If you're living abroad, chances are you're occasionally traveling home or elsewhere on a paid fare. If the airline you're flying partners with a US based award program, credit your miles to the US program instead. Most foreign rewards programs tack on fuel surcharges which can bring the cost of award tickets to the level of a paid fare. For example, if you're frequently flying with KLM, credit your miles to Alaska Airlines' Mileage Plan (steer clear of Delta Skymiles if you want an easy redemption experience). You can use your Alaska Mileage Plan miles to fly Cathay Pacific, Emirates, KLM, and Alaska at reasonable rates, giving you much more flexibility than KLM's Flying Blue program would.
Instead of British Airways, opt to credit your miles to American AAdvantage. British Airways Avios are good for short-haul flights, but if you're saving miles for a premium long-haul international flight, AAdvantage redemption rates are likely going to be lower. That's because in addition to having a distance-based award chart, British Airways now has off-peak pricing that can drive the cost of award travel through the roof.
3. Utilize shopping portals. Regardless of whether you live abroad or in the U.S., shopping portals are a great way to maximize your point earnings. Utilize them for cash back or points – either way, don't bypass an opportunity to generate the most rewards possible out of your purchases.
4. Look for local opportunities. There might be mile-earning opportunities abroad that we don't have at home. In Brazil, for example, credit card companies let you pay a credit card with another credit card. If that were possible here during the Redbird days I would have exhausted myself, earning millions of miles every month. A co-worker once told me of a European casino that allows patrons to buy poker chips with credit cards. Can you say U.S. Mint Deal Part 2? If you're living abroad, be on the lookout for unique point-earning opportunities. You never know, there may be more lucrative options abroad than in the U.S.
5. Read foreign travel hacking blogs. Travel hacking isn't just restricted to the U.S. There are some very enterprising people in Canada, Europe, and Australia who are using the resources available to them to rack up huge amounts of points and miles. Below are some blogs I've read and can recommend. If there are any great foreign travel hacking blogs you think are worth checking out, feel free to share them in the comment section:
Australia
Canada
Europe
South America
If all else fails, you can always resort to buying points and miles when a lucrative promotion comes around. Either way, traveling or moving abroad temporarily does not mean you have to give up on the points and miles game altogether.
If you're living abroad, I'd love to get your feedback on how you keep earning points and miles.
Subscribe to Blog via Email