Last week, I was looking through my phone for a specific photo. I was surprised to find that over the past five years, I've amassed over 14,000 photos! Many of these are from life and family events, but for the most part they consist of vacation photos. From my 2011 trip to Afghanistan alone, I had over 1,500 photos. The following year, I came back from the same trip with over 2,000 new shots. The number of photos from subsequent trips has dwindled, but I was really shocked by the large number of photos and more importantly, that many of them were duplicates, blurry shots, or just random photos of places and things that didn't matter. This got me thinking – how many vacation photos is too many?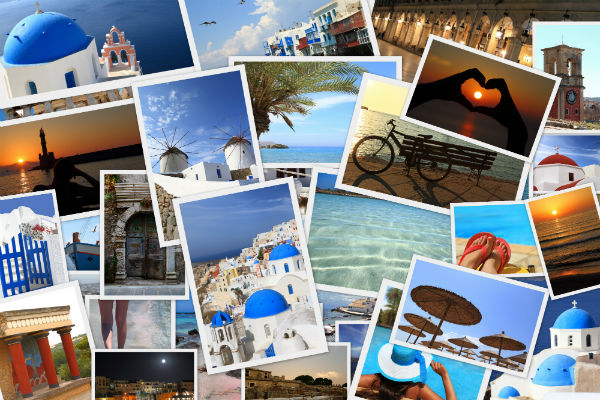 As someone who doesn't like acquiring souvenirs to remember a trip, I value my photos and enjoy sifting through them. However, I realized that about half of my photos could be deleted because they're completely insignificant. So I began sifting through the ones from my 2013 trip to Maui and Sydney and I was able to delete over 600 of them. That's just from two trips. I've decided to dedicate some time this week to cleaning up the rest of my photo albums and really pare it down to the best pictures. These extra photos are cluttering up my albums, using up data and making it difficult to find the photos I do want. My criteria for eliminating photos is as follows:
If it's not a photo I would print out and hang on a wall, I'm deleting it.

It's a duplicate: I only keep the best shot and delete the rest.

If it's blurry and I can't fix it, it goes.
Years ago, I used to think every photo mattered. I think that was especially true during my trip to Afghanistan, because it was such a special experience and I wanted to capture every moment of it (literally). Never mind that I probably spent more time taking photos than actually experiencing things in real time. Those photos were also taken during my packrat period, when I refused to throw away old movie ticket stubs. I've become much better at detaching myself from possessions and reducing the number of things I own – both material and digital.
I think my use of Instagram has probably influenced my new philosophy. On the platform, you only publish your best photos. Before you do, you clean them up so they look their absolute best. Something about that has really stuck with me and made me realize I don't need to take thousands of photos on every trip. Not every shot is precious, just as not every souvenir you bring back needs to have sentimental value. Going forward, I've vowed to take fewer photos and really enjoy the experience of traveling, rather than just the memories.
I'd love your thoughts on this: Are you taking excessive photos during your travels that prevent you from experiencing things in real time What do you bring home from your travels and how do you decide how much of it to hold onto?
Subscribe to Blog via Email