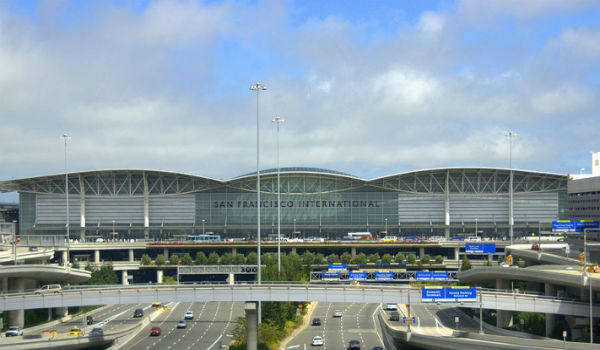 This has been a great year in terms of miles and points accumulation for me and while I didn't get to travel as much as I wanted, I was able to put my points to good use for family members. Below is a summary of some of the ways I spent my points and miles in 2014:
1. Volunteer Trip to Managua. In March, my brother decided to spend his spring break volunteering at a hospital in Managua, Nicaragua. While his friends were paying over $800 for a round-trip flight, I redeemed 47,250 AAdvantage miles (after the 10% discount from the Citi AAdvantage Platinum card). I was immensely proud of my brother for going on this trip and glad I was able to book it for him without massive out of pocket costs. 
2. Peak Season Flight to London. Saver award space to Europe in the summer is pretty tough to come by, so when my younger sister wanted to go to London during peak times, it was not easy making it happen. Yes, I cringed when I booked her on a round-trip economy flight for 81,000 AAdvantage miles (after the 10% rebate from the Citi AAdvantage Platinum card). It was still better than paying $1,000+ for a last minute ticket. She had a great time, didn't mind flying coach, and the non-saver segment got her a Main Cabin Extra seat.
3. Townhouse Spa Suite at the Hyatt Carmel Highlands. The Hyatt Carmel Highlands had been on my bucket list for a while, so when the opportunity presented itself, I was thrilled to get a Townhouse Spa Suite (which typically goes for over $750 per night) for just 12,500 points, $150 cash, and a Diamond suite upgrade. My sister ended up booking another Townhouse Spa Suite along with a Garden View room and 12 of us had a very relaxing stay at the resort. This included a $450 breakfast bill that was comped thanks to my Diamond status.
4. Last Minute Trip to Melbourne in Cathay Pacific Business Class. More than once in the past few years, unfortunate circumstances required my parents to travel abroad. Last minute international flights don't come cheap, so being able to redeem miles helped relieve a burden in an already stressful situation. When my dad needed to fly to Melbourne, Australia I booked him on Cathay Pacific through Hong Kong for just 50,000 Alaska miles each way. The fact that he was able to travel there for something like $120 out of pocket was amazing enough, but that he was able to travel such a long route in a comfortable business class seat was a major bonus.
5. The Balcony Suite at the Hyatt Regency San Francisco. I live about an hour away from San Francisco, so I like to drive out from time to time and spend a few days in the city. While the Balcony Suite at the Hyatt Regency San Francisco wasn't exactly in the best shape, it was still nice to share the experience with my family for far less than most people pay for a standard room.
Right now, I'm at the Grand Hyatt San Francisco, in a room that I'm told will have incredible views of the New Year's Eve fireworks display. The paid rate for two rooms over two nights was over $1,400. My out of pocket cost? $0 thanks to a combination of points and Arrival miles. 
It's safe to say I've received nearly $10,000 worth of value out of my frequent flyer miles and hotel points this year. What are some of the ways you've put your points and miles to use?
Subscribe via email for more points, miles and free travel