If you've been salivating over Point Me to the Plane's review of Mystique, a Starwood Luxury Collection Hotel, here's your chance to get a "bargain" on the property. I use that term loosely because when you've got a hotel going for $650-$900+ per night, there isn't much of a bargain to be had.
Currently, Starwood's Beat the Timer is offering a 430 sqft Vibrant Suite with private balcony at Mystique for 342 Euro or approximately $439 per night. There is only one room left and 22 hours left to book. The rate is good for select dates from July-October, offering savings of over $200-$470 per night.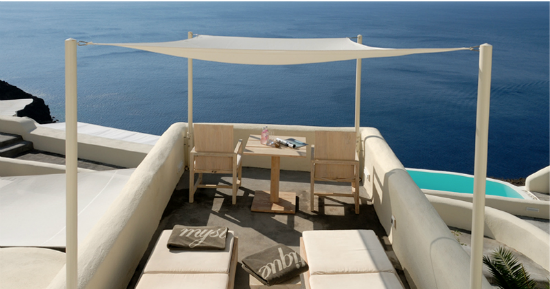 The rate is still steep, but I just got back from the Hyatt Regency Maui, where guests were paying $450 per night (before tax) for a Deluxe Oceanview Room. Not a suite, not a full oceanfront room, but a "deluxe ocean view room." If I was paying that rate, I wouldn't mind ponying up $439 per night at Mystique instead.
If this resort is on your wish list and I can't bear to part with the 60,000-140,000 Starpoints per night, this may be a possible alternative. If you can travel with another person and get them to split the cost, suddenly $219 per night seems like a bargain.
What are your thoughts on this deal from Beat the Timer?
Subscribe via email for more points, miles and free travel