IHG Rewards Club has just announced some significant changes to their reward program, which will go into effect over the next two years. Thankfully it doesn't involve redemption levels but rather IHG elite membership and their point expiration policy:
New Elite Membership Level 
Currently, IHG Platinum is the highest elite membership level available. It can be easily attained by completing 50 qualifying nights, earning 60,000 Elite Qualifying Points, or more easily by picking up the IHG Rewards Club Visa. However, in July 2015 IHG will incorporate a higher membership level that can can be achieved by earning 75,000 qualifying points or completing 75 qualifying nights per year. Members who achieve this higher status level will earn 100% bonus points on qualifying stays. In addition, these top-tier elites can choose between a gift of 25,000 IHG points or upgrading a friend/family member to IHG Platinum level.
Changes to Elite Qualification Requirements
The requirements for earning all other levels of IHG Rewards Club elite status have been reduced. Starting July 2015, members will need just 10 qualifying nights or 10,000 qualifying points to earn IHG Gold status. Once this level has been reached, Gold members will earn Platinum status after completing 40 qualifying nights or earning 40,000 qualifying points in a calendar year. 
Currently, IHG Rewards Club members need 15 qualifying nights or 20,000 Elite Qualifying Points to earn Gold status. So this represents a positive change, however earning Platinum status through the IHG Rewards Club Visa remains the easiest way to reach what will soon become, more or less, mid-tier status in the program. That is unless Platinum status is dropped as an IHG Rewards Club Visa cardholder benefit, though no such announcement has been made.
New Point Expiration Policy
Starting May 2016, IHG Rewards Club members who have not earned or redeemed points in the last 12 months will forfeit them. IHG has long had a no-expiration policy, something that they're doing away with for non-elite members. IHG members who have Gold elite status or higher will continue to enjoy a no-expiration policy.
Non-elite IHG Rewards Club members can keep their accounts active by continuing to earn or redeem points between now and May 2016 (as well as every 12 months after that). Put some occasional spend on the IHG Rewards Club Visa or transfer in Ultimate Rewards points – it doesn't have to be a huge sum, just the minimum will do. Another good option, which was pointed out in the press release, was to redeem points for digital downloads, including music, books and games.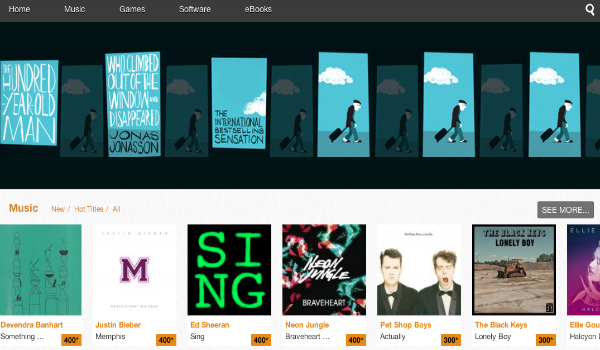 Digital downloads start at 150 IHG Rewards Club points and the options are quite extensive. The latest Ellie Goulding song (I think) can be downloaded for just 400 IHG points. The Hunger Games e-book? 2,000 IHG points. You may value your points too highly for these redemptions, but if they're about to expire and you don't have any upcoming hotel stays, then redeeming 400 points for an annoying Justin Bieber song that will also keep your kids entertained on a plane sounds like a bargain.
In addition to these program changes, IHG will begin implementing a Customer Relationship Management system, designed to personalize every guest's experience.
IHG is enhancing its ability to learn about members and then utilize this information through a new Customer Relationship Management (CRM) system. This system will enable hotels to respond to members' preferences at every stage of the guest journey and offer services and experiences that are personally relevant to them. From recognizing stay preferences such as room location or pillow type and tailoring their booking options, to relevant post stay offers.
Overall, these changes aren't terrible. While some will miss the no-expiration policy, I think it encourages hoarding and that's not a good habit with the possibility of a devaluation looming over us at all times. Most of us will continue to get our elite status from the IHG Rewards Club credit card and be content with the benefits of IHG Platinum status. 
What do you think of the changes IHG Rewards Club is implementing?
Subscribe via email for more points, miles and free travel