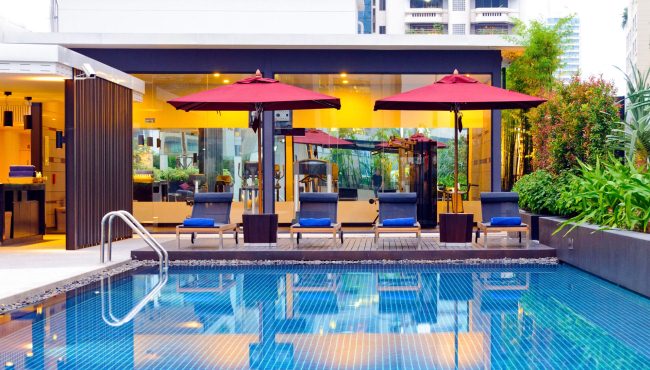 Club Carlson is one of my favorite hotel rewards program, as they make it incredibly easy to earn free nights on paid stays. Their redemption rates are fair when you consider the rate of earning points, their credit card is super generous in terms of recurring benefits, and they offer a Points + Cash option. Aside from it's hotel award chart, Club Carlson has another award type that a few other hotel rewards programs offer: The ability to redeem points for on-site expenses. Club Carlson dubs this option "Express Awards." Depending on how you value your Club Carlson points, these can be a good value. Below is a breakdown of Express Awards options and the number of points required for each:
Beverage (soda, coffee or tea) – 1,000

$4 Laundry Credit – 3,000

Choice of appetizer or dessert – 8,000

Pay TV Movie – 10,000

Room upgrade – 10,000

Bottle of wine (up to $30 value) – 15,000

Dinner for two (alcohol not included) – 35,000
The point requirements for Club Carlson Express Awards may vary by hotel and some may not offer them at all. You'll need to reach out to the specific hotel you're checking into for their redemption requirements.
Now the question is, are these decent redemption levels?
Based on these redemption requirements, Club Carlson seems to be valuing their points at $0.01 – $0.02 cents each, which is a bit of a stretch. While I don't generally put a set value on points, in my experience you can typically get $0.5 – 1 cents in value per Gold point. At that rate, these Express Awards are a terrible value.
For example, a Category 1 hotel goes for 9,000 Gold points per night. You can easily save $70 on such a hotel stay by redeeming points. On the other hand, you can redeem almost the same number of points for an appetizer or dessert that will typically cost no more than $10. 
The same goes for movie rentals. Unless a hotel charges $40-$100 for a movie, you really shouldn't be redeeming Gold Points for them. On the same note, a Category 2 Club Carlson property will set you back a whole lot more than $30, which is the maximum value you'll get redeeming the same number of points for a bottle of wine.
Now if you're calculating point values based on your manufactured spending activities, you're still overpaying for these awards. For example, buying $1,000 worth of Simon Mall gift cards with your Club Carlson Premier Rewards Visa Signature card will cost $5.95 and net 5,029 Gold points. You can use these Points for a $4 laundry credit and two sodas or it will get you 1/3 of the way to a Category 1 hotel stay or halfway to a Points + Cash award at a Category 1-3 property. Clearly, putting the points towards a hotel stay gets you more value. This is especially true, considering Club Carlson Gold elite members (a level that is awarded to Club Carlson Premier Rewards Visa cardholders) get a 15% discount on food and beverages at properties outside of North America. This makes redeeming points for an Express Award consisting of food or drinks even more of a terrible value.
In conclusion, redeeming Gold Points for a Club Carlson Express Award is generally a bad idea. The only exception would be using points to upgrade to a suite. This might make sense if the cost of a suite is substantially higher than a standard room.
Subscribe via email for more points, miles and free travel