Just about every points and miles junkie has a trip report on the Maldives. They rave about the over-water-villa they stayed in that had no AC but a gorgeous view and the $80 free breakfast they enjoyed on the deck of their villa as a pack of dolphins waved with their fins during their morning swim.
It all sounds like paradise, but if you've become so jaded that you can't find beauty in this visual and are looking for a more unique experience, the W Retreat & Spa Maldives offers up an adjacent island for rent, called Gathaafushi.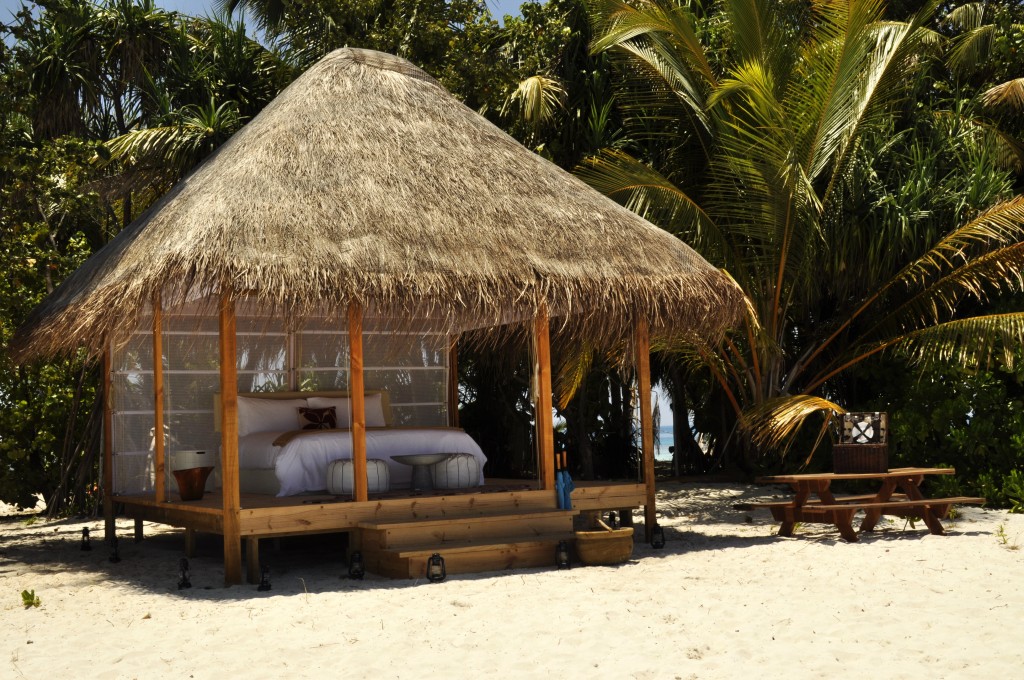 A half-day escape package starts at $500++ for a 4 hour stay. Those double pluses are not typos – the hotel wants you to know this isn't going to be cheap!
Half day packages can be booked for up to 4 guests and include transfer and drinking water. Because when you're shelling out $125 per hour to sit on the same sand that is free to sit on across the bay, the least they can do is throw in a couple of bottles of Evian.
An overnight stay is restricted to 2 guests, as the island only has one beach-side hut with a double bed. There is also a shower, restroom, swing chair, and a phone.
Overnight stays cost $3,500++ per night and include daily breakfast on the island and non-alcoholic beverages. Additional meals can be booked at the following rates:
$65++ per person for a lunch basket

$105++ per person for BBQ dinner

$250++ per person for private Chef
Guests will have the option to either have a chef and waiter present during dinner, or to be left alone completely.
I have to say, the idea of a private Island BBQ sounds like fun and almost makes sense to me, though Suze Orman might disagree.
If only they made this deal available on cash + points…
What are your thoughts on the W Retreat & Spa Maldives Private Island getaway package? Is this something you would ever save up and splurge on?
Subscribe via email for more points, miles and free travel