It's been almost two weeks since I've posted. So what better way to start things up again than with a points and miles checklist for January 2016? As I've pointed out before, there's lots to look forward to this year and January opens up lots of new opportunities to earn more points and miles: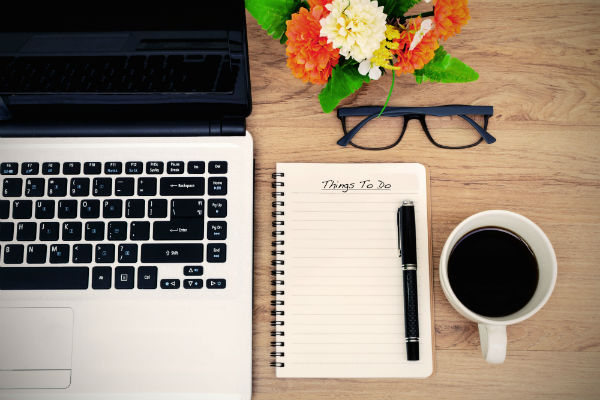 ❑ Set Points and Miles Goals for the Year.  It's always a good idea to set goals in this hobby, before doing anything else. Figuring out where you want to travel this year and how you'll get there will inform your manufactured spending and credit card churning strategy. Keep in mind upcoming devaluations and whether collecting and redeeming Arrival Miles is a better value. On the same note, now is a good time to evaluate your elite status requirements and begin planning flights and hotel bookings to make sure you meet those goals by the end of the year.
❑ Claim the $200 Airline Fee Credit from the American Express Platinum Card. If you're an American Express Platinum cardholder, you're entitled to a $200 airline fee credit every year. This helps off-set the insane $450 annual fee. In the past, cardholders have used the $200 airline fee credit to purchase airline gift cards. Be sure to check the various Flyertalk threads for reimbursement reports from the various airlines before using your Amex Platinum card for airline gift card purchases.
❑ Mail Your IHG Rewards Club Priceless Surprises Entries. Now that we know mail-in entries for IHG Priceless Surprises are being honored, it's time to send in the last batch of entries. Entries must arrive by February 5. It can take 3 – 5 weeks for members to get a response email. So I recommend mailing out your entries as soon as possible. Definitely no later than this week. Also, don't forget to register for the IHG Priceless Surprises promotion before sending in your entries. If you have upcoming stays at IHG hotels, be sure to also register for the IHG Accelerate promotion, which can be stacked with Priceless Surprises.
❑ Redeem AAdvantage Miles. Speaking of AAdvantage miles, now is a good time to plan any travel involving the redemption of AAdvantage miles, before they devalue on March 22, 2016. If you've got Etihad's First Class Apartments on your travel bucket list, you can save a ton of miles by booking it before the March 22 AAdvantage devaluation. A one-way flight will be 25,000 miles cheaper when booked before D-Day. Not all awards are going up. Hoping to use AAdvantage miles for economy flights to Mexico, Central America, or the Caribbean? Those awards will be cheaper after the devaluation.
❑ Book Short-Haul Avios Awards Before February 2, 2016. British Airways' short-haul flights under 650 miles were a great value at just 4,000 – 4,500 Avios each way, but that will change on February 2 of this year. Redemption rates for short-haul awards are nearly doubling to 7,500 Avios  each way. This is really unfortunate, in light of all the other negative changes British Airways announced last year. All we can do is redeem our Avios at the old levels while we still can. With just under a month left, there's still plenty of time to transfer Ultimate Rewards, Amex Membership Rewards, and Starwood Points to your British Airways Executive Club account in order to redeem a short-haul award. Granted the transfer ratio from Membership Rewards to Avios has devalued as well, but it's an available option for those who are short on Ultimate Rewards or SPG points.
❑ Activate 5% Cash Back from the Chase Freedom Card. Between January 1 – March 31, 2016 Chase Freedom cardholders will earn 5% cash back on gas and "local transportation," which includes rideshare services like Uber and Lyft. The deadline for activating the bonus is March 14, but take a moment to do it now so you don't forget about it later.  
❑ Earn Bonus Miles from the AAdvantage Aviator Red MasterCard. Barclays has been pretty good about offering bonus miles in certain categories to keep cardholders happy. Through March 31, targeted cardholders will earn 2 bonus miles per $1 at grocery stores, movie theaters, and utilities. Up to 2,500 bonus miles can be earned through this promotion. If you were among those who were targeted, remember to activate the offer by February 15. Afterwards, you might want to head out to your local grocery store and pick up some gift cards to complete the spending requirement ASAP. If you'd rather channel your grocery spending onto another credit card, then you might want to set up auto pay on your utility bills to ensure you don't miss out on the 2,500 mile bonus. 
❑ Earn Bonus Miles on Flights to Australia from American Airlines. If you're traveling on a paid fare to Australia between February 1 – May 31, 2016, don't forget to register to earn up to 90,000 bonus AAdvantage miles. The registration deadline for this promotion is May 31, 2016. You may as well register now in case a great fare comes along and you have to book it quickly. This way, you don't miss out on bonus miles.
❑ The New York Times Travel Show. The New York Times Travel Show is happening this weekend, which I didn't know about until just a couple of days ago. The event takes place on January 8 – 10 and tickets are still available. I've heard great things about this event and I know a few points and miles bloggers will be attending. I have an afternoon interview on January 7 and don't know if I can make it work. But if I find a flight that gets me there at a decent hour, I'd love to go. If you've attended the New York Times Travel Show before, I'd love to get your feedback in the comment section.
Is anything missing from the January checklist? Please share it in the comment section.
Subscribe to Blog via Email