By now most of you have probably thrown out or forgotten your list of New Year's Resolutions and you need something more feasible to focus on. It's a good thing you found this hobby and can direct your energy on tasks that are simple and rewarding. This month is plagued with devaluations and things (points and suite upgrades) expiring. However, there are also lots of opportunities to earn bonus points and miles on mundane tasks, like commuting to work, paying utility bills, or flying to Australia. Here are 12 things to check off your points and miles to-do list in February: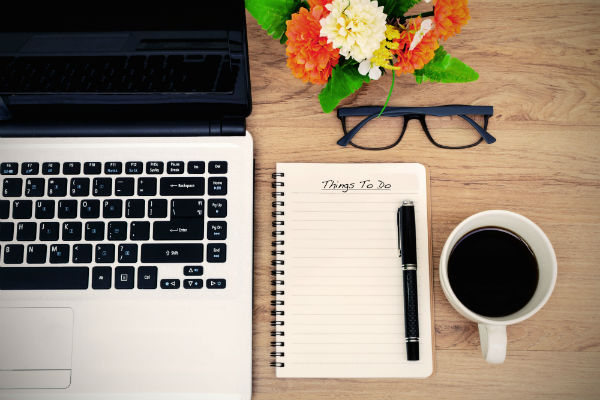 ❑ Book Short-Haul Avios Awards Before February 2. Just when we thought they were safe, British Airways announced a devaluation of those beloved short-haul awards. Short-haul flights under 650 miles are  increasing from 4,000 – 4,500 Avios each way to 7,500 Avios  each way. The changes will go into effect on February 2. So book your short-haul awards today and save up to 3,500 Avios each way!
❑ Submit Your IHG Priceless Surprises Entries ASAP. The IHG Rewards Club Priceless Surprises promotion has been very lucrative for my family. To date, we've received 322 emails and earned a combined 176,000 points for less than $250 out of pocket. If you haven't submitted your mail-in entries, there's still time, since entries must be received by February 15 to qualify. 
❑ Book IHG Award Nights Before (or After) the Category Changes Go Into Effect. Speaking of IHG, if your points from the Priceless Surprises promotion have posted, you may want to redeem them before the February 17 category changes go into effect – that is, if you're looking to book one of the many hotels that are going up in category. If your preferred hotel is moving down in category, wait until after February 17 to save a few thousand points.
❑ Keep Your Marriott Account Active. Starting February 1, 2016, Marriott is implementing a new point expiration policy. Members who do not have a qualifying activity on their accounts over the last 24 months will forfeit all of their points. You can keep your Marriott account active by buying points, redeeming points, earning them through hotel stays, the Marriott shopping portal, and more. Keep in mind that point transfers do not qualify as an eligible account activity. 
❑ Save Up and Redeem American Airlines AAdvantage Awards Before D-Day. The 2016 AAdvantage devaluation goes into effect on March 22, but now is a good time to consider your redemption strategy. If you've got your eye on an award that will require more miles after March 22, you're obviously going to want to book that before D-Day and if you're short on miles, now is the time to start manufacturing them so they post to your account in time. Whether it's an off-peak award to Europe or a Cathay Pacific Business Class award to Hong Kong, you can save thousands of miles on your travel by planning ahead and booking awards before the devaluation. There are of course a few exceptions. The following awards will be cheaper after March 22:
Short-haul flights within the U.S. and Canada under 500 miles.

Off-peak economy class awards to Central America decreasing from 15,000 to 12,500 miles one-way.

Saver economy class awards to Mexico, Central America, and the Caribbean decreasing from 17,500 miles to 15,000 miles one-way.

Business class awards to Mexico, Central America, and the Caribbean decreasing from 30,000 to 25,000 miles one-way.

Economy Class awards to the Middle East/Indian Subcontinent decreasing from 45,000 to 40,000 miles one-way.
❑ Redeem Hyatt Suite Night Awards. If you earned Hyatt Diamond status last year (or the year before) and you have a few Suite Night Awards left, be sure to redeem them by February 28. For those who are unfamiliar with Suite Night Awards, they're confirmed suite upgrades granted to top-tier Diamond members annually. Each award can be used to upgrade a standard room, booked on a paid or Points + Cash rate, to a suite for up to 7 nights. Qualifying members receive four Suite Night Awards on March 1, which expire on February 28 of the following year. 
Hyatt recently announced this will be the last year Diamond members will be able to use their expiring Suite Night Awards for stays past the expiration date. So if you achieve Diamond status some time this year, the suite upgrades will expire on February 28, 2017. If you want to redeem one of these four suite night award in 2017, your checkout date cannot go past February 28. So, while you still have the privilege (and because a suite upgrade is a terrible thing to waste), you might want to put this year's expiring suite upgrades to use on a speculative booking that goes past February 28, 2016. You can always change or cancel the reservation later. 
❑ Decide Whether to Keep or Cancel the Chase Sapphire Preferred Credit Card. These days, the Chase Sapphire Preferred card isn't quite as popular (as a long-term option) than it once was. That's largely because of several downgrades to the card, including the discontinuation of the 7% dividend (announced in July 2014). At the time, Chase did away with the dividend for new account holders. They allowed existing cardholders to earn the dividend through the end of 2015. If you held on to your Sapphire Preferred card, you should receive your last dividend payout in February. After it posts, you may have to reevaluate whether the $95 annual fee is worth paying now that the card no longer earns this bonus.
❑ Earn Bonus AAdvantage Miles on Flights to Australia. If you're traveling to Australia on a paid fare between now and May 31, 2016, you could earn up to 90,000 bonus miles through American Airlines' latest promotion. The registration deadline for this promotion is by May 31, 2016.
❑ Spend $500 on Your Barclay AAdvantage Aviator MasterCard. If you've got an annual fee coming up, chances are you were targeted for a 15,000 bonus mile offer from Barclays. All you have to do is put $500 worth of spending on the card, three months in a row. My spending offer came in December and requires me to meet the $500 spending requirements during January – March. If you're in the same boat, get this out of the way now so you don't forget. Last month, I got this done easily by purchasing a Visa gift card at my local Safeway, right before they pulled them off the shelves. This month, I'll either pick up a Paypal My Cash card at CVS or stun my local mall representative by buying just one Visa gift card instead of 19.
❑ Activate the Quarterly Bonus Offer on the Barclay AAdvantage Aviator MasterCard. Barclays has made a habit of offering quarterly category bonuses to AAdvantage Aviator MasterCard cardholders. These offers are sent via mail or email, so be on the lookout if you haven't received one. This quarter, cardholders earn 2 miles per $1 at supermarkets, movie theaters, and on utility bills. Cardholders can earn up to 2,500 miles. The quarter ends on March 31, 2016, so be sure to get your $1,250 worth of spend in before that.
Now that Safeway has stopped selling variable load Visa gift cards, it's time to look for other sources. Or ask everyone you know trust if you can charge their utility bills to your credit card for the next few months. Either way, be sure to activate the bonus by February 15 to be eligible for this offer. Bonus points will post 6-8 weeks after the promotion ends. 
❑ Earn 5x Rewards on Uber and Lyft with the Chase Freedom Card. Through March 31, Chase Freedom cardholders who register by March 14 will earn 5x rewards on "commuter transportation," including Uber, Lyft, Sidecar, and taxi cabs. This is great for those of you who frequently use rideshare services while traveling. As well those who use public transportation to get to and from work on a daily basis. The 5x bonus is limited to the first $1,500 spent. This almost makes me miss the days when I had a 1.5 hour commute that cost me about $300 per month in reimbursable BART and commuter bus expenses. Plus, nothing strengthens your immune system like spending 40 minutes a day in a train car that hasn't been cleaned since 1972…
❑ Earn 3,500 Points with JetBlue. New JetBlue TrueBlue members who sign up and fly before March 14, 2016 can earn an extra 3,500 bond points. Not bad for a new member bonus. Angelina has the details on this promotion.
Did I leave anything off the February checklist? Please let me know in the comment section.
Subscribe to Blog via Email