It's been a hectic week, which is why I've fallen behind on blogging about the latest promotions. I had to visit two family members in the hospital. On top of that, my hard drive crashed. It took nearly three days for me to recover all my files and transfer them to my new laptop. Luckily all is well now (with my family and my laptop), so it's back to business as usual. The timing of my absence was oddly ideal. It meant I could just put all the news I didn't write about on my monthly "Things to Do" list and be done with it. 🙂 Here are some points and miles related items to check off your list for December: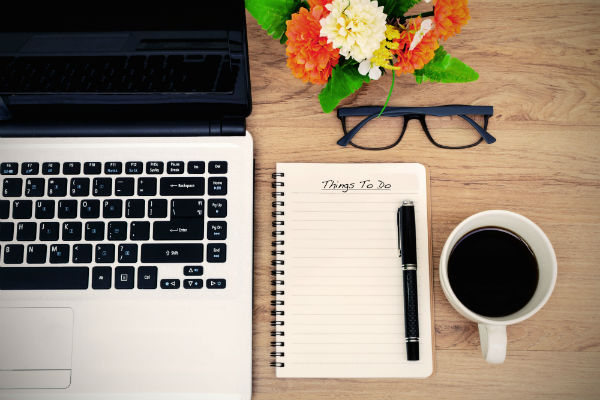 ❑ Get 10% Cash Back from Discover and Apple Pay. Discover's 10% cash back offer on up to $10,000 worth of in-store purchases made using Apple Pay is one of the best deals out there right now. I know lots of people are using this promotion to not only save on holiday shopping but to generate some extra cash by allowing friends/family members to use their their card to generate extra spend. I meant to get this card for the purchase of a new Macbook Pro. But then my current one unexpectedly broke down, so I had to go out and buy one using my Chase Ink Plus card. If you're missing out on this deal like I am, be sure to read up on other ways to get great deals on your shopping through the end of the month.
❑ Get 10% Cash Back from the Chase Freedom Card. If you don't have a Discover card, you can still earn 10% cash back on your purchases with the Chase Freedom card. That's because the usual 5% quarterly bonus on the Freedom card has been increased to 10%! Through December 31, 2015, Chase Freedom cardholders get 10% cash back/10 Ultimate Rewards points per $1 on the first $1,500 spent at Amazon, Zappos, Audible.com and Diapers.com.
❑ Earn Annual Credit Card Spending Bonuses. If you have a credit card that pays out an annual credit card spending bonus on a calendar basis, now is the time to focus your spending towards earning that bonus. Bonuses range from free nights to elite status and everything in between. Chances are you'll be doing a lot more spending this month than any other. So you should take advantage of that by ensuring you earn more than just 1 point per $1 spent.
❑ Complete Year-End Mattress and Mileage Runs. I've lost my Hyatt Diamond status but am ok with it. Mainly because my brother still has his and I plan on borrowing it until it expires. But if you can't live without top-tier hotel or airline elite status and are close to achieving it, now is the time to start planning your year-end mattress or mileage runs. I can't offer up advice on mileage running, but I can offer up advice on how to complete mattress runs cheaply. Mattress running may not be for you, so be sure to think about whether you actually need elite benefits before investing your money or points into earning it.
❑ Load American Express Serve at Rite Aid. There is finally some good news on the manufactured spending front: American Express Serve cards can now be loaded at Rite Aid Stores. I just heard from a reader who successfully loaded her Serve card at an the East Bay Rite Aid store using a Metabank Visa. Readers living in the San Jose area might appreciate this, since unloading gift cards in that region is a major hassle. Half the time, the Walmart cashiers claim their money order machine is broken. And I don't think they ever replaced their Bluebird kiosks after removing them "temporarily". In any case, this opens up another manufactured spending source, which is good news all around. 
❑ Redeem American AAdvantage Miles. The 2016 AAdvantage devaluation isn't until March 22, but if you're an AAdvantage credit cardholder and redeeming more than 100,000 miles, you might want to redeem some of them now. That's because Barclay Aviator and Citi AAdvantage cardholders get 10% of their redeemed miles back. It's capped at 10,000 miles per calendar year. so if you're redeeming 200,000 miles next year, you'll only get 10,000 back. However, split your redemption between now and January 1 and you'll get a total of 20,000 miles back.
I'm probably going to redeem an award flight to Europe for myself and 1-2 other people. In that case, I'll wait until closer to the end of the month and book one ticket while putting two others on hold. By early January, I'll book the other two tickets to maximize my rebate. This may not work for everyone, but if your travel dates are flexible it's worth trying. 
❑ Bid on Hyatt Hotels for a Good Cause. If you have upcoming travel plans, you might want to check out this charity auction on BiddingOwl, which has lots of great Hyatt hotels you can bid on. Whether you're traveling locally, to Hawaii, China, or even the Maldives, there are rooms at Hyatt properties worldwide up for grabs. Probably cheaper than what you'd pay through the Hyatt website. This is a charity auction and the proceeds will be donated to Blessings in a Backpack. HT: Travel Codex.
❑ IHG Rewards Club + Uber Partnership. IHG Rewards Club announced a new partnership with Uber recently. Starting this week, IHG Rewards Club members can request Uber rides through the IHG App and in "early 2016" members will even be able to set ride reminders through the app. Those who don't currently have an Uber account will love the sign-up bonus offered through this new partnership: 2,000 IHG Rewards Club points and $20 off their first ride. That's better than the $15 new members can currently earn by using someone's referral link. So I definitely recommend the IHG bonus instead.
❑ Starwood Preferred Guest Promotions. Starwood Preferred Guest has a few lucrative promotions going on (perhaps to ease the sting of the merger with Marriott). First, there's an easy 2,500 points for using SPG Keyless during a stay at participating hotels. There's also this quarter's SPG promotion offering double points on 2 or more nights, plus 500 points on 3 or more nights. If neither of these promotions interest you or you're not staying at a participating hotel, you might appreciate the ability to earn 2,015 points on your next Starwood stay. That gets you enough points for a free night at a Category 1 Starwood hotel.
❑ Wait for Priceless Surprises from IHG. A lot of people have been leaving me comments and messages about the IHG Priceless Surprises promotion. So far, no one has heard back after mailing in their entries for the promotion and some people are worried. I've sent in a variety of hand-written and preprinted envelopes and haven't heard back either. I suspect this has to do with slow delivery times due to the holiday season. And the fact that the warehouse is probably getting bombarded with mailings for this promotion. I'm going to give it another week. If I don't get confirmation that my entries have been received, I'll reach out to the mailing center and IHG.
Deals We Like, who originally broke the story, did confirm with her contacts at IHG that the mail-in method was a legitimate option for participating in this promotion. We'll just have to be patient, but I will post a follow-up regardless of what happens.
❑ Book a Year-End Vacation. Everyone needs a break and what better time to get away than the end of the year? If you haven't done so already, now is the time to start booking your year-end getaway. I like the cold, so I'd love to go someplace where it snows or rains this time of year. Or maybe I'll spend New Year's Eve at the Grand Hyatt San Francisco again. In any case, it's good to escape the chaos for a while and put those soon-to-be-devalued miles to good use. 
What's on your points and miles checklist for December?
Subscribe to Blog via Email