June was off to a slow start. That's why I didn't even bother putting a points and miles checklist together. Things began piling on and now here we are in mid-June. AAdvantage program changes are coming up along with some positive news on the credit card and rewards program front. Lucky for you, I've compiled a list of everything you need to take care of before the end of the month (at least when it comes to points and miles).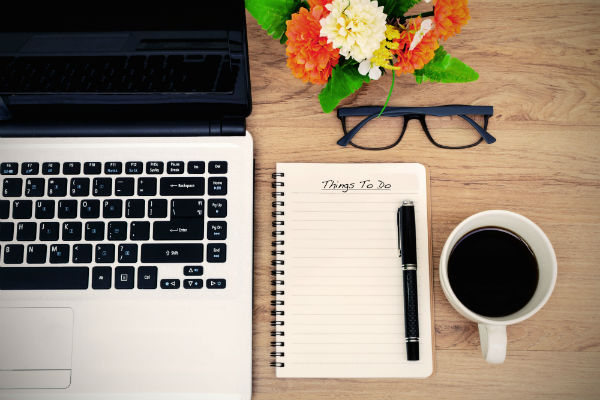 ❑ Prepare for the American Airlines AAdvantage Program Changes. By now you've head that American Airlines' AAdvantage program is going revenue based and incorporating revenue requirements for elite membership. One Mile at a Time has a thorough round-up of all the upcoming AAdvantage program changes, so I recommend you read that and make your mileage running plans accordingly.
❑ Get Free In-Flight Wifi with T-Mobile. I switched to T-Mobile over a year ago and have never been happier with a wireless carrier. I love the many freebies they offer their customers: There's  free international texting and data (which really came in handy in Asia last summer), the T-Mobile Tuesdays app, which offers free stuff like pizza, movies, and even company stock every Tuesday. Now, T-Mobile customers get free in-flight wireless internet. Starting June 13, 2016 all T-Mobile customers will receive one hour of free Gogo in-flight wifi on all flights where the service is available. Customers also get free in-flight texting, which is a nice bonus. 
T-Mobile has really distinguishing itself as a travel-friendly mobile carrier. I for one would highly recommend them to anyone looking for good, reliable, service. There are no random fees that I have to call them over every single month like I did with Verizon. They're reasonably priced, the service works great everywhere and their customer service agents are always great to deal with on the rare occasion when I do have to call in (I'm looking at you AT&T).
If you're interested in switching to T-Mobile and would like a referral, send me an email with your name and number and I'll get that out to you. Or you can use Yazing to earn $75 per activation and a variety of other bonuses and discounts, depending on the service you're signing up for. Just remember to login to your own Yazing account to earn the bonus. 
❑ Get a Fifth American Express Card. According to this Reddit thread, you can now have up to five American Express credit cards open at a time. This is great for those of you who may already have four accounts open and want to take advantage of an amazing credit card offer, like the 100k+ sign-up bonuses for the American Express Platinum cards. Unfortunately, the one-bonus-per-card rule still stands, so if you're one of those people who has had every single American Express card, this news doesn't make much of a difference.
❑ Free Miles from Air Berlin. Air Berlin is offering up an opportunity to earn up to 10,500 TopBonus miles through their referral program. Not impressed? It's enough for a one-way flight within Europe! You'll earn 1,000 miles for signing up and opting in to receive the newsletter (you can use my referral link). Once you're signed up, log-in and refer up to 10 friends. When they sign up, you earn 500 miles for the first friend and 1,000 for each additional friend who joins. This adds up to 10,500 miles for 10 referrals. The catch is that you'll have to agree to receive the newsletter. I don't know about you, but I've bene hard-programmed to uncheck that box every time. So make sure you check it this time or your bonus won't post. This increased bonus referral offer is good through July 31, 2016. HT: Million Mile Secrets.
❑ Book Cheap Summer Fares to Europe. If you missed out on the great summer fare deals to Europe over the past few weeks, it's not too late. There are still some really great business class fares available to Europe and the Middle East. Most of these fares are available in July and August, which I think is great because traveling at the end of the summer means you won't have to deal with vacation envy from your friends and co-workers. I found some great fares, mostly on Air France and KLM, including a $1900 business class fare to Casablanca throughout July and August. There are lots of sub $2,000 fares to Athens, Porto, Lisbon, Munich, Frankfurt, Berlin, Hamburg, Oslo, Stockholm, Copenhagen, to name a few. Many of these flights can be searched on Google Flights or Orbitz, which also offers a 24 hour cancellation policy.
❑ Activate the Chase Freedom 5% Quarterly Bonus. Today is the last day for Chase Freedom cardholders to activate this quarter's 5% cash back bonus at grocery stores and wholesale clubs like Sam's Club and BJ's. The bonus is good on the first $1,500 spent through June 30, 2016. Starting June 15, Chase Freedom cardholders can activate the next quarterly category bonus, which applies to restaurant spending through September.
Subscribe to Blog via Email