It's almost September, which means many of you will be rushing to Target for your monthly Redbird loads. I don't know about you, but I'm ready for the weather to cool off so I can actually leave the house without risking a heat stroke. It would definitely make churning $50,000 + worth of gift cards a lot easier. Thankfully, there are a few points and miles related activities you can check off your list this month without having to actually leave the house: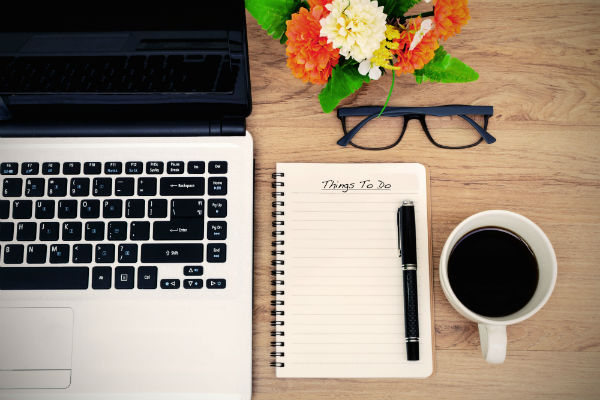 ❑ Apply for the 30,000 Point Starwood Preferred Guest Credit Cards from American Express. It's not a mega bonus, but as good as the sign-up bonus for SPG branded credit cards get. Since American Express limits each person to one card sign-up bonus, you might as well get this card while it offers an extra 5,000 points. Be sure to apply before September 14 or you may have to wait a while for the bonus to come around again. 
❑ Meet the Club Carlson Spending Bonus. Facing the prospect of mass account closures in response to some major credit card and rewards program devaluations, Club Carlson is trying to win credit cardholders back with a spending bonus: Through September 30, targeted members will receive an extra point for every $1 spent on their Club Carlson Rewards credit cards. For some bizarre reason, the first $450 spent during this promotion period will not earn bonus points. The maximum bonus that can be earned is capped at 2,000 Gold points. 
The deadline for enrollment is August 31. If you haven't received this offer in the mail, you might want to give U.S. Bank a call and see if they'll extend it to you.
❑ Museum Day Live! September 26 is National Museum Day, which means free admission to over 1,300 museums nationwide. To get your free museum tickets, simply go online and print your Musem Day Live! ticket, which gets you and a guest free admission at a participating museum of your choice. You can actually print your tickets now, just be sure to redeem them on September 26.
❑ Maximize the Hyatt Sweet Dreams, Sweet Rewards Promotion. Hyatt's Sweet Dreams, Sweet Rewards promotion is ending on September 30. Members who complete 10 nights by the end of the promotion period earn an extra 20,000 bonus points. That's enough for a free night at a Category 5 Hyatt hotel. Mattress runners will find this bonus especially appealing because it off-sets the majority of the points required for 10 nights booked as Points + Cash. Since top-tier Hyatt Diamond status requires 25 stays/50 nights, I wouldn't recommend mattress running if you're only halfway there. Still, I know sometimes spending money on mattress runs ends up being cheaper than booking a bunch of stays without elite status. 
❑ Hotel Mobile and Website Booking Bonuses. If the Sweet Dreams, Sweet Rewards promotion is out of reach, you can bank an easy 500 Gold Passport points by booking your next Hyatt stay through the mobile app or website. The deadline for this bonus is September 30, 2015. If Club Carlson is the hotel rewards program of your choice, you can earn an extra 2,000 Gold Points per night for booking your stay through the Club Carlson mobile app or website. Don't forget to click through a shopping portal for extra cash back or bonus points.
❑ Register for the IHG Rewards Club Accelerate Promotion. Last week IHG Rewards Club introduced the Accelerate promotion, with the bonus varying by account. The promotion is valid on stays through December 31, 2015, so if there's even a remote chance you'll stay at an IHG property this year (during, say, the Chicago Seminars), you'll definitely want to register for the promotion now. 
❑ IHG Share Forever Promotion is Ending. IHG Rewards Club's Share Forever promotion is coming to an end on September 7. As with most IHG Rewards Club promotions, this one is targeted so not everyone will have the same exact offer. Mine allowed me to earn a total of 69,500 points plus 58,000 to share. Depending on the promotion you're targeted for, it may be mattress run worthy, especially if you get a friend or family member involved.
Anything I left off the list that you think should be included? Please share it in the comment section.
Subscribe to Blog via Email