It's October, which signals another month of lucrative points and miles promotions. Whether you're churning gift cards, mattress running or redeeming miles, you're in for a generous point haul. Here are seven items to check off your to-do list by the end of October: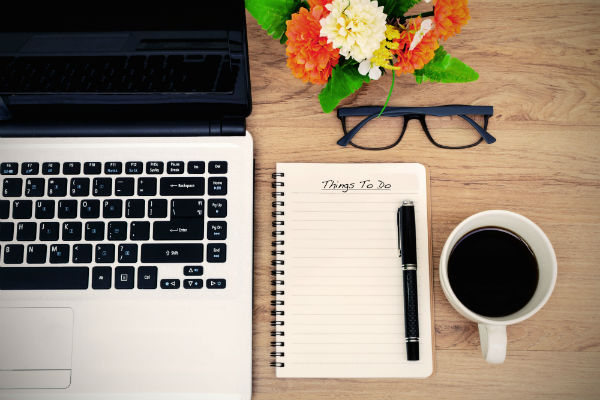 ❑ Claim Your Club Carlson Free Night. If you've decided to keep your Club Carlson credit card past the first year, you're entitled to a free night certificate – not just the one you'll earn for spending $10,000 on the card, but a renewal incentive of sorts. You should receive an email from U.S. Bank notifying you of this option, or you can do what Shawn did and send a secure message to US Bank, letting them know you'd like them to send you a free night certificate in exchange for keeping your credit card account open for another year.
❑ Start Redeeming Barclay Arrival Miles for Travel Charges Under $100 Depending on when you applied for the Barclay Arrival Plus card, you  may have until November 17, 2015 to get a 10% rebate on travel redemptions. That's the date the travel redemption rebate on my Arrival card would drop to 5%. Meanwhile, the minimum redemption threshold will increase to $100. In addition, there will be changes to the way Barclay categorizes travel merchants. Tourist attractions will no longer be classified under travel and TripIt has already notified me that my subscription will expire on October 15. If you got your Barclay Arrival Plus card after October 1, 2014, these changes will go into effect in August 2016. 
❑ Redeem the US Airways Companion Certificate. If you were a Barclay US Airways Mastercard holder before the card converted to an AAdvantage Aviator card, chances are you still have a US Airways Companion Certificate lying around. The certificate gets you up to two companion fares for just $99 each when you book one for at least $250. According to One Mile at a Time, the expiration date on all Companion Certificates has been extended to October 5, 2015.
❑ Points and Miles Conferences. It's not too late to register for one of the many points and miles conferences happening in the coming months. First up are the Chicago Seminars, which I'll be attending the weekend of October 16. If you happen to be in Oslo that weekend, there is an FTU event being held at the same time. There's also a sold-out TravelCon event being held in Las Vegas on November 7. If you really want to attend, you might be able to find someone on Twitter who can't go and is willing to sell you their ticket.
❑ Chase Freedom Bonus. Through December 31, registered Chase Freedom cardholders earn 5% cash back on the first $1,500 spent with the following online merchants: Amazon, Zappos, Audible.com and Diapers.com. Strange line-up if you ask me. But I'm sure most of you will get use out of Amazon and Zappos. Don't forget to combine these category bonuses with shopping portal bonuses. The quarterly Chase Freedom category bonus must be activated by December 14, 2015.
❑ Starwood Stay More & Earn More. Starwood Preferred Guest recently announced the Stay More & Earn More promotion (they must have their very own Peggy Olsen working hard to come up with these promo names). Members earn 2x Starpoints on stays of 2 or more nights, plus 500 Starpoints on 3 or more nights. The promotion runs through December 20, 2015, though registration must take place by December 6. 
❑ Hilton Category Changes. Hilton has announced a series of hotel category changes that will go into effect by October 14, 2015. Do you have a reservation at one of the 11 hotels going down in category? You might want to cancel and rebook at the lower rates. Is a hotel you're interested in booking one of 33 going up in category? Then you should book before October 14 to save points.
That's pretty much it for the month of October. In the coming weeks, more hotel promotions will surely be announced. And maybe even some generous shopping portal bonuses to get us hyped up for the holiday shopping season.
Subscribe to Blog via Email