This post is about a week late but better late than never, right? Oddly, there isn't much happening in March, other than a decent credit card sign-up bonus, a looming devaluation, and a few opportunities to earn and save points on award redemptions. There's so little happening that I couldn't even come up with an interesting or witty intro for this month's checklist. I'll try harder next month. Here are seven things to check off your points and miles To-Do list in March: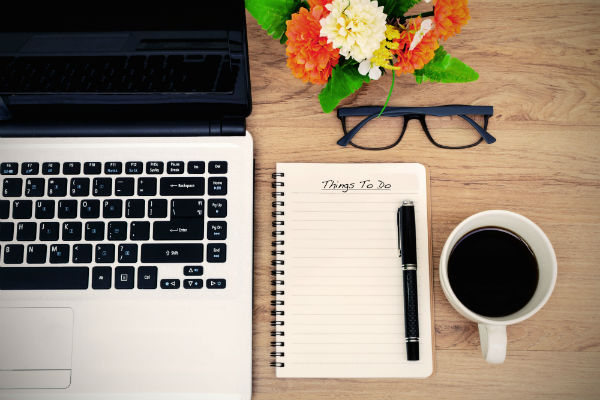 ❑ Redeem Your AAdvantage Miles. The dreaded American Airlines AAdvantage devaluation is going into effect on March 22, 2016. That gives you just two weeks to book an AAdvantage award before the mileage requirements increase. I suspect Etihad First Class Apartment awards are going to be a popular booking option, since (other than JetBlue) American Airlines is their only other U.S.-based partner. That being said, a couple of awards will actually be cheaper post-devaluation. So make your plans accordingly:
❑ Redeem SPG Points for Premium Starwood Properties. If you've got a massive stash of Starwood points to burn and want to treat yourself to an extra special award, consider booking one of the seven premium Starwood properties that can be booked for 35% fewer points through March 8, 2016:
As you can see, the savings are pretty significant. The steep redemption rates are reduced further by the 5th night free benefit. Before your redeem your valuable, hard-to-come-by Starpoints for one of these awards, be sure to check paid rates and figure out whether redeeming Barclay Arrival Miles makes more sense. Rates at Vana Belle are actually pretty reasonable, so it might make more sense to hold onto your Starpoints and book a paid stay with Arrival Miles instead.
❑ Apply for the 35,000 Point Offer from the Starwood Preferred Guest Credit Card. By now you've probably gotten tons of emails, tweets, and blog posts about the 35,000 point sign-up bonus offered by both the Amex SPG cards. This bonus is 10,000 points higher than normal. It's also 5,000 points higher than the usual "best" offer that pops up every few months. The SPG Amex personal card has a $3,000 spending requirement that has to be met within 3 months, Meanwhile the SPG Business card requires $5,000 to be spent in 3 months. 
Take it from a completely unbiased source: This is a great offer and if you haven't gotten the sign-up bonus before, you should absolutely to it now. That being said, American Express does offer cardholders the opportunity to earn 5,000 points for each successful card referral (up to 55,000 points per card type). So if you're thinking of applying for this card and need a referral, I'd be happy to send you one. 😉
While 35,000 points is pretty pathetic for most other credit cards, this is the best offer we've seen from the SPG cards. Factor in the extra 3,000 – 5,000 points you'll earn after meeting the spending requirement and the 5,000 mile bonus for every 20,000 Starpoints transferred to an airline partner, the sign-up bonus is equivalent to 50,000 airline miles. I would transfer them to Alaska Mileage Plan, perhaps for a one-way business class award to Asia on Cathay Pacific. Or maybe put them to use for a premium Starwood award. 
❑ Get 2,500 FREE Virgin America Elevate Points. Speaking of referral bonuses, Virgin America is offering a pretty nice bonus for new members who sign up for the airline's Elevate program using a friend's referral link: 500 points for the person who signs up as well as the individual who referred them. If you think 500 Elevate points doesn't sound like much, keep in mind that Virgin America is a fare-based program. Award redemptions start at just 2,500 Elevate points. Back in college, I used to fly Virgin America regularly after they launched their service between Los Angeles and San Francisco and it was actually the first frequent flyer program that I redeemed an award with. For the longest time, my account featured the "Founding Member" badge, though that's pretty useless. 
❑ Hyatt Unbound Collection. Last week, Hyatt announced a new brand called the Unbound Collection. This new "brand" is really just a collection of boutique properties that will be part of the Hyatt program. Some of them were already part of Hyatt Gold Passport (i.e. Hotel du Louvre in Paris, which joined the Hyatt portfolio a few years ago), but now they belong to a specific brand.
Two other properties are set to be branded as part of the Unbound Collection. However, they are not yet bookable on points:
❑ Maximize the Chase Freedom Category Bonus. This quarter's Chase Freedom category bonus  on gas stations and local commuter transportation (i.e. Uber) is valid through March 31, 2016. You still have until March 14 to activate the bonus, giving you plenty of time to hi the $1,500 limit on the bonus. 
❑ Maximize the AAdvantage Aviator Red MasterCard Category Bonus. Do you have an AAdvantage Aviator Red MasterCard? If so, you have until March 31 to earn 2 miles per $1 at supermarkets, movies, and on utility bills. You can earn up to 2,500 bonus miles. It's not as great as the 5x bonus on the Chase Freedom card. But it's still an easy way to earn extra miles on common spending categories. On a similar note, if the annual fee on your Barclay Aviator Red MasterCard is coming up, you may have been targeted for a lucrative spending bonus. Mine was 15,000 bonus AAdvantage miles for putting $500 worth of spending on the card every month, for three months. Be sure to meet the spending requirement early every month. And maybe even set a notification on your phone so you don't forget to do it every month. 
Is there anything missing from this list that you think belongs there? Feel free to share in the comment section.
Subscribe to Blog via Email