This post is about a week late but better late than never, right? I love clichés that make it ok to skip out on your responsibilities sometimes. If someone had taught this line to Allen Iverson, he may not have been traded to Denver and derailed his career (I just finished reading Not a Game which is perhaps the most disturbing athlete profile I've read, short of anything related to O.J Simpson). Anyway, this post isn't about basketball or self-destructive athletes with sociopathic tendencies. We're talking about points and miles. Here's the July checklist, containing important rewards program deadlines and promotions to be aware of: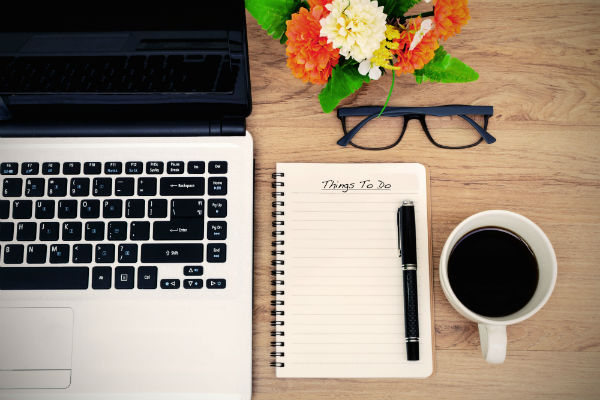 ❑ Transfer SPG Points to AAdvantage. Through August 7, 2015 Starwood Preferred Guest is offering a 20% bonus on point transfer to American AAdvantage miles. This offer applies to transfers made in 20,000 point increments and is in addition to the 5,000 point bonus that's typically paid out for every 20,000 points transferred. So transferring 20,000 Starpoints will get you a total of 30,000 AAdvantage miles! SPG members can request a maximum of one transfer, capped at 79,999 SPG points per 24 hours. Unless you're sitting on an abnormally large stash of SPG points (don't we all wish we had that problem?), this limitation won't be an issue during the promotion period. Just be sure to initiate your last point transfer by 11:59 PM (CT) on August 7 to qualify for the 20% bonus. 
❑ Negative Changes to the Barclay Arrival Plus Card. By now you've all heard about the negative changes coming to the Barclay Arrival Plus card. I've been hawking this card like my future depends on it (without getting reimbursed – figures!), but if the changes outlined by Amol on Travel Codex are in fact being implemented, I'm not sure I can look at this card the same way again. Sure, the travel redemption rebate is just dropping from 10% to 5%, but what has me worried are the following:
– Barclay will impose a 10,000 point minimum on redemptions. Those $50 Hyatt Points + Cash co-payments on the odd mattress run will no longer be eligible for Arrival redemptions unless you book a minimum of two nights.
– Cardholders will no longer receive a free Tripit Pro subscription. I used Tripit Pro for the first time in February and finally understood what all the hype was about. Getting timely updates about flight delays, gate changes, and a well-organized itinerary of my entire trip was incredibly helpful. Would I pay $49 a year for it now that it's being discontinued? I can't justify that cost based on the little travel I do, but I can see how others might get $49 worth of value out of the service. When I heard this, I thought maybe Barclays would code Tripit Pro as a travel merchant so cardholders can redeem miles for this expense. That probably won't be the case…
– The categorization of travel merchants is changing. Currently, rideshare apps (Uber, Lyft), public transportation in select cities, tour operators, and sites like Priceline and Orbitz are all categorized as travel merchants. Amol speculates that only airfare and hotel charges will be eligible travel redemptions. Hopefully that's not the case, since that would tremendously reduce the value of the card. 
❑ 75,000 Miles from the Citi Executive AAdvantage Card. Yes, I'm talking about that Citi Executive AAdvantage card. The one that spawned a greed fest like no other, with people picking up upwards of six credit cards for the 100,000 mile bonus. For the record, yes, I did participate in the frenzy with three card applications and encouraged others to get in one it. I'm still surprised Citi didn't go out of business handing out 100k sign-up bonuses only to see those accounts closed after the bonus was paid out. 
Anyway, if you missed out on the 100,000 mile sign-up bonuses, the publicly available offer has increased from 50,000 to 75,000 miles with a more reasonable spending requirement: $7,500 within three months. The $450 annual fee is not waived and cardholders no longer receive $200 worth of airline fee credits, though there is a new benefit of $100 towards TSA PreCheck or Global Entry every five years. Along with Admiral's Club membership. Not my cup of tea. But if you want 82,500 AAdvantage miles for a premium award and don't have any Starpoints laying around, go for it.
❑ Shop Online for Back to School Supplies. The school year may be far off, but now is the time to start your back-to-school shopping and ensure you're maximizing shopping portal bonuses. Around this time of year, most airline and hotel rewards portals will offer extra points for hitting certain spending thresholds at popular online merchants. For example, the Hawaiian Miles shopping portal is offering 300 bonus miles for spending $150 or 2,000 miles for $500 spent at select online merchants. Check your email and your favorite shopping portal homepage for deals like this one. Be sure to factor credit card spending bonuses into your strategy, including 5% cash back at Kohl's (a back-to-school hot spot) and other deals on merchants stocking school supplies.
❑ Earn 5,000 Club Carlson Points Per Stay. No eye-rolling please. Club Carlson may have fallen from grace thanks to their recent Hilton-style devaluation, but those of you with an upcoming stay at a seedy airport hotel may find it slightly more tolerable when an extra 5,000 points per night is involved. Radisson stays in the U.S., Canada, and Latin America qualify for this promotion between now and August 31. To bank an extra 5,000 points, simply book the Summer 5K rate. If Club Carlson just isn't your loyalty program of choice, check out what the likes of Hyatt and Hilton are offering this summer.
❑ Save 20% on Hyatt Award Nights. Chase Hyatt Visa cardholders who registered by the May 31 deadline will receive 20% off award bookings through July 31, 2015. Even Points + Cash, suite upgrades, dining, and spa redemptions are eligible for this discount. During this promotion, a top-tier Category 7 award night drops from 30,000 points to just 24,000 points per night If you're mattress running at Category 1 hotels on Points + Cash rates, the points portion of the award drops down to just 2,000 per night! That 12-night Diamond status mattress run will set you back just 24,000 points rather than the 30,000.
❑ Earn 1,000 SPG Points Per Stay. Though August 31, 2015 registered SPG members will earn 1,000 bonus points for each stay that includes a weekend night. Weekend nights include Fridays, Saturdays, and Sunday nights. In the Middle East, weekends include Thursdays – Saturday nights. The registration deadline for the Make it Count promotion is August 15.
That's all I've got for July. If I missed anything, feel free to share it in the comment section.
Subscribe to Blog via Email