I screwed up. Not just in terms of the timing of this post, but my sleeping patterns during the flight home from Hong Kong last week. I fell asleep on the plane at the wrong time. My refusal to take sleeping aids upon landing (or in the days that followed) meant I stayed up all night instead of sleeping when I was supposed to…long story short, a week later I'm just getting over jet lag and regaining my ability to function. However, lack of sleep is no excuse to neglect our points and miles collecting duties. If you've been under a rock (or Asia) for the past few weeks and are just starting to catch up on points and miles news, here are some things you should check off your list by the end of August: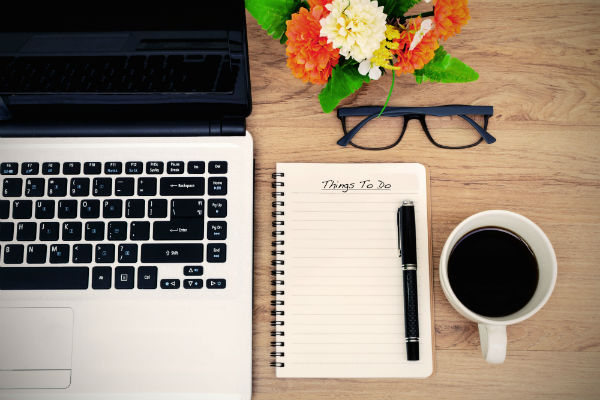 ❑ Transfer SPG Points to American AAdvantage. Starwood Preferred Guest has extended its offer of 20% bonus points on transfers to American AAdvantage miles to August 31, 2015. This is great news if you're looking to take advantage of this lucrative promotion. It can be stacked with the 5,000 point bonus that is normally paid out on transfers of at least 20,000 points. During this promotion, you can generate a total of 30,000 AAdvantage miles per 20,000 Starpoints transferred. I don't know about you, but having recently spent most of my AAdvantage miles on five Business/First class tickets to Asia, this is a great opportunity to recoup some of those miles.
❑ Start Redeeming Arrival Miles for Travel Charges Under $100. There was some speculation last month, which has since been confirmed via mailings sent out by Barclays, that the Barclay Arrival Plus card would undergo a series of negative changes in the fall. Starting in November, Barclay will impose a 10,000 mile minimum for travel redemptions and decrease the rebate from 10% to 5%. If you recently charged any eligible travel expenses to your Arrival Plus World Elite Mastercard, you should knock off those charges before the deadline or risk not being able to redeem Arrival miles for them at all.
❑ Hotel Website and Mobile Booking Bonuses. There's no easier way to earn extra points on hotel bookings than to book a stay online or through a mobile app during a promotion. Lucky for us, both Hyatt and Club Carlson are offering bonus points for using their mobile apps. Through September 27, 2015 Club Carlson members will earn 2,000 bonus Gold Points per night for using either the website or mobile app for hotel bookings. Hyatt is a bit less generous (likely since their award chart isn't suffering from the same level of inflation as Club Carlson's): Gold Passport members who stay by September 30, 2015 earn 500 bonus points on bookings made through the Hyatt website or app.
❑ Shopping Portal Spending Bonuses. Whether you're finishing up some back-to-school shopping or maybe even getting a head start on holiday gift buying (it keeps getting pushed earlier and earlier every year!), these shopping portal spending bonuses outlined by Mommy Points might come in handy. You can earn up to 4,000 extra miles by taking advantage of these promotions, though keep in mind you don't have much time. The earliest deadline is August 12!
❑ Hotel Bonus Point Promotions. Never underestimate the value of bonus point promotions in generating hotel points. Thanks to Hilton's double points promotion, I came away from a recent stay at the Conrad Bali with a massive 62,194 point haul! Since my last post outlining summer 2015 hotel bonus point promotions, several new and lucrative promotions have been announced:
Club Carlson
Double Elite Qualifying Nights (up to 10 total) at all Club Carlson hotels through August 31.

Through August 31, earn

earn 5,000 bonus points per night

at participating hotels in the US, Canada, and Latin America.
IHG Rewards Club
Starwood Preferred Guest
I've been out of the country (and thus out of the loop) for the past two weeks. If I've missed anything, feel free to share it in the comment section.
Subscribe to Blog via Email