Most of you don't know this,  but I work full time in the Communication field, spend almost 3 hours per day commuting, and work on my blog and point-earning activities in between. On weekends I try to update my blog and follow through on my "things to do" list, most of which revolves around earnings points.
On Sunday I managed to get my point-earning errands done at last. I headed to a local office supply store and purchased a bunch of giftcards using my Chase Ink Bold: A $25 Starbucks card to hold me over until the end of the month, a $200 Visa giftcard for my brother so he earns more than the standard 1 point per $1 on his spending, and a $50 Marshalls giftcard.
Marshalls has really great carry-on spinner luggage for around $50, which I plan to take advantage of. You can find anything from Travelpro to Samsonite, and even TUMI at Marshalls. After dragging around a standard carry-on through Charles De Gaulle Airport this summer, I vowed to get myself a spinner carry-on to spare my weak arm muscles. This giftcard will earn me 5 points per $1 on my new bag.
My trip to the office supply store cost a total of $281.95 and earned me an easy 1409 points. All I'm doing is pre-paying my purchases, establishing a budget, and bulking up on points.

A few weeks ago I found out that you can use mile-earning debit cards to purchase money orders at the "world's largest retailer." I had a few things I wanted to test out in regards to this deal:
1. Whether I could use the card to pay my credit card bills.

2. Whether I could earn miles on money orders.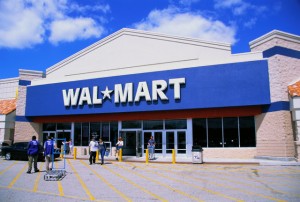 I headed to the Money Center of this retailer. First, I asked the associate whether I could pay my credit card bill through their Bill Pay service. She looked through her merchant list for Chase and Citi. While both appeared in the system, neither was listed as a Credit Card merchant. She advised me against making a payment, as this could cause complications for me. Fair enough.
Next, I asked if I could purchase a money order. The fee at this location was just $0.55 and it took all of 10 seconds for the associate to process the money order. It was a MoneyGram branded money order, which gave me an idea. There is a drugstore (3 letter acronym) near my job that sells MoneyGram money orders. If they accept debit cards, it will make this process so much more convenient in the future. For those who don't live near a Money Center, this drugstore might be the solution to your problem.
While several bloggers have reported their miles for the money orders posted right away, mine have not. I didn't expect it to anyways, since my Alaska Airline account is updated at the end of each month. I will post an update then.
Have any of you purchased a money order and received your miles? If you've been able to pay your credit card bills at the Money Center, I'd love to hear about it.
Subscribe via email for more points, miles and free travel