Update: I failed to mention this in the original post, but fellow blogger Christine was able to buy Vanilla Visa gift cards at the Office Depot store  across the street from the Chicago Seminars venue. So even if you can't get Metabank Visas's at OfficeMax, it's worth checking out Office Depot for Vanilla Visas (if you live near a Family Dollar store and are able to load these cards to Serve)
When one manufactured spending opportunity ends, another one opens up. Well here's a throwback from 2013 when Office Depot was selling Vanilla Reload cards and everyone was going nuts, clearing out the racks. You've got Karyn to thank for the latest discovery: OfficeMax is selling $500 Visa and MasterCard gift cards for $5.95. The exciting part? You can use a mile-earning credit card, including the Chase Ink Plus, which pays out 5x points per $1!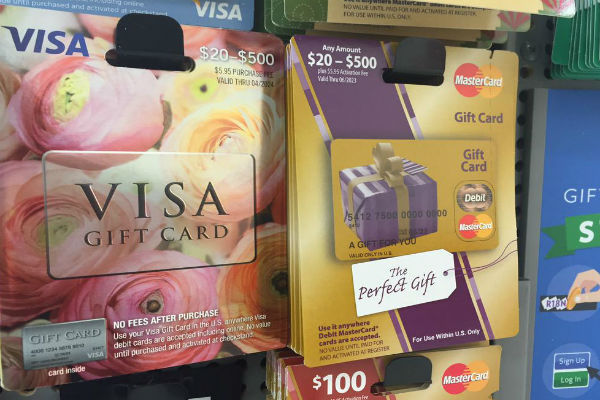 OfficeMax was bought out by Office Depot back in 2013. I personally haven't seen one since, but apparently they're still around. If all you have access to are Office Depot stores, then you might as well give it a try. If it works, you'll have an easy new manufactured spending source.
Amol, who I believe is in Southern California, has confirmed he was able to purchase the Visa cards without problems, so chances are this isn't just regional. Both he and Karyn reported issues with purchasing MasterCard gift cards. This isn't a big deal because the Visa gift cards, which are issued by Metabank, cost the same.
Purchases are limited to $2,000 per person per day. This will set you back $23.80 and earn you 10,000 Ultimate Rewards points. The strange thing is that both Amol and George have reported that they paid just $3.95 per card. 
I'm in Chicago right now and according to @gbplesh, who started calling local OfficeMax stores to ask about availability, they're replenishing their stock tomorrow…when I'll be on a plane for five hours. The good news is that it seems stores are replenishing their stock on Monday. Hopefully the ones in my area aren't going to be wiped out by the time I make it there.
For some reason, no one is as excited about this as I am. I keep hearing things like, "I don't know if it's worth it for me to drive 10 minutes" or "I prefer mail-order gift cards". What kind of jaded soul doesn't jump out of their shoes over the possibility of earning 10,000 miles per day for less than $24? I literally can't wait to get home so I can start hitting up every OfficeMax/Office Depot store on the way home from the airport.
Subscribe to Blog via Email