Before my trip to Asia this week, I decided to order $30,000 worth of Amex gift cards and unload them real quick. You know, to make the days before my trip slightly stressful so I can enjoy my vacation more. Anyway, I earned 1.5% cash back through Top Cash Back along with 2.2% in travel rewards from the Barclay Arrival Plus World Elite card (though that payout will be changing soon). My plan was to liquidate these cards by purchasing PIN – enabled Visa gift cards, then unloading them via Redbird and money orders. Visa gift cards carry fees of $4.95 – $5.95 per $500 so I was looking at $297 – $357 in fees. Money order fees would total $3.50, so I was spending $300 – $360 but earning $450 in cash back and $660 in travel rewards.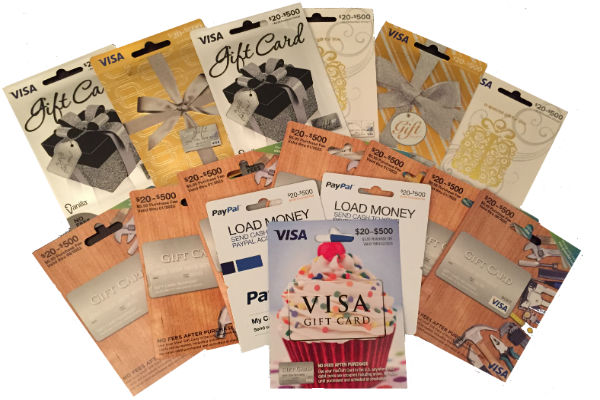 On Saturday I was in Walnut Creek when I decided to pull up Google Maps and see what ms-friendly stores were nearby. I discovered there was a Safeway right around the corner, walked in, bought $1,000 worth of Visa gift cards. I had expected to be told off at check-out. Surprisingly, the cashier let me pay with an Amex gift card. On the way home, I unloaded another $3,000 at another store with ease.
Sunday is when I over reached and decided to liquidate the remaining $26,000…in one day. As you can imagine, that didn't go as planned. I live in a manufactured spending wasteland and despite my best attempts, I have yet to find a reliable source. I thought about driving to San Jose, but that seemed more trouble than it was worth. So I started local.
The Safeway in the next town over has been a hit or miss, but it's not like I had a ton of options. I picked up two cards and the cashier did an override, not even batting an eyelash when I handed her my Amex gift card in response to "Can I please see your credit card and ID?" Plus I banked some extra gas rewards, so this was a success! Target was a bust. While the cashier didn't seem to care what I was paying with, the register would only let me pay card fees with an Amex gift card. I cancelled the transaction and went to customer service to unload some $200 Visa gift cards via Redbird.
Next, I drove 20 miles to a college town, which I love because all the stores are staffed by apathetic students. My first stop was a Safeway where I picked up four cards totaling $2,000. There was a Rite Aid next door and while I've never had success at Rite Aid, I gave it a shot anyway. I picked up two Paypal My Cash Reload cards, which I was happy about because the fees were low at $3.95 per $500. However, the cashier explained I couldn't pay with a card that didn't have a name on it. So I used the only credit card I had on hand – the Virgin Atlantic Mastercard. At least I found a place that accepts credit cards for gift card purchases, so I can come back in the future to stock up.
Since things were going well, I hit up a nearby CVS where I was able to purchase $1,000 worth of Vanilla Visa gift cards without any trouble. There was another Safeway a few miles away and it happened to be next door to a CVS I used to frequent. I was able to load up on another $1,000 in gift cards at CVS. When the cashier sent me off with, "Is there anything else I can help you with"? I was tempted to go back for another round but remembered that CVS limits gift card purchases to $2,000 per day. Since my ID was swiped (and the transaction tracked) both times, I went next door to Safeway. Bad call.
The cashier wasn't a clueless teenager but a middle-aged woman who was wearing starched white blouse, more makeup than a MAC artist and kind of resembled Red from OITNB – in other words, she was either an authority figure or took her job very seriously. She saw my method of payment and said, in a tone becoming of a hotel front desk agent addressing an elite member, "If you would please allow me to escort you this way, I'll have customer service take care of you".
This wasn't some VIP section where they thank you for being a loyal customer and shower you with gifts. I waited for 10 minutes while a bakery employee kept shouting, "I'll be right with you" – presumably at me. She came over and asked me how I was paying. "Sorry, you can't buy a gift card with a gift card". I was in a pretty foul mood and told her this was not cool, especially since Red over there didn't tell me this when she escorted me to what turned out to be the line of shame. When I walked past her on my way out, I was tempted to call Red out on her bull**** move but decided to stick to the rules and keep moving. No need to waste any more time.
I headed back to the Safeway store where I had successfully unloaded $2,000 earlier. On my way there I spotted a Forever 21 and made the mistake of going in. I needed a bulky cardigan for the flight and they don't seem to have a shortage of those year-round…or any other clothing items, really. Another bad move. I spent 30 minutes walking through a store that looked like it had been looted during a zombie apocalypse, before leaving empty handed.
On the bright side, there was a Rite Aid across the street. I purchased $1,000 worth of Visa gift cards and walked out happy. Unfortunately, the happy feeling ended there. That awesome Safeway store I decided to go back to? It turned on me. The cashier asked for an override. The woman who came over wouldn't let me pay with an Amex gift card. She claimed the store manager was very strict about that. I guess he didn't know about the other employee who seemed oblivious to this rule. Again, I didn't argue and simply called it a day.
In all, I managed to unload $11,000 worth of gift cards. It's much more efficient to get someone else on board. So today I'm taking my sister with me to a few local grocery and drug stores. If it goes as well as yesterday, I might keep MS'ing until it's time to board…
Subscribe to Blog via Email