If you think going back to work after vacation is hard, try picking up your manufactured spending routine where you left off. There are several obstacles that make the task more difficult: First, you've got jet lag to deal with. Once that's out of the way, you may find yourself forgetting your routine and which stores are ms-friendly. That happened to me this past week. When I got home, an order of Visa gift cards arrived and I still had $3,000 worth of Amex gift card to unload. However, I was so out of practice that I had to refer to older posts about where to unload them!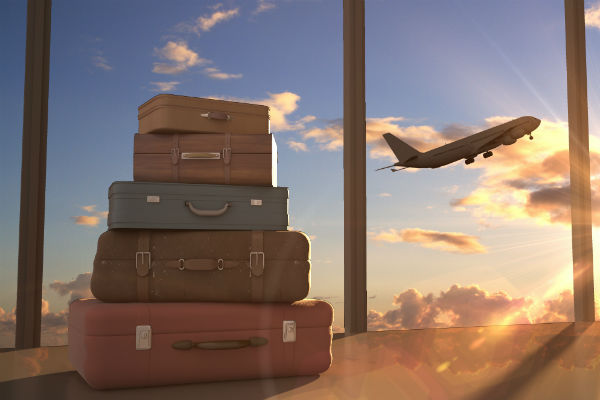 I decided to make things easy by sticking to a local CVS store where the cashiers had previously been ok with me using Amex gift cards to buy Paypal Reloads as well as Visa gift cards. The limit is $2,000 per day (including fees), so I purchased a combination of gift cards at $495 each. I came back the next day and wrapped up a little under $1,000. I think I currently have a balance of $10 left on the Amex gift card. That's going straight into my Starbucks account.
Next, I visited a RiteAid store that had previously been friendly. However, the cashier had a concerned look on her face and went to consult with her colleague about protocol. He told her it was fine as long as my credit card matched my ID. She asked to see my card and ID, then claimed I couldn't use an Amex gift card to purchase another gift card.
It's supposed to be treated like credit, I told her, but she disappeared once again to consult with her supervisor. She was gone for a good 10 minutes. She came back and told me they couldn't accept a card that didn't have a name matched to an ID. I left it alone but will likely give it a month or two before I go back there. Hopefully by then that particular employee will either have moved through the revolving door or I'll come across someone less stringent.
While my town has become a good place for buying gift cards, it's not great for unloading them. For example, just before I left for my trip, my sister got busted at my local Target for trying to load a Redbird with a Visa gift card. There's another Target 10 minutes away but that one has also been a hit/miss. When my mom decided to visit my sister for the weekend, the timing was perfect and I decided to go along. There are at least three Target and four Walmart stores within 5 miles of her house, so it's a great place to unload gift cards. I managed to do away with just under $5,000 worth of gift cards with minimal hassle.
Since returning from my trip to Asia, which was incredible, I'm more excited about manufactured spending than ever. It certainly helps that I found a local source, which makes it easier and less time-consuming for me. While my recent trip cost me around one million points and miles, I still have a substantial number of airline miles left.
In December, I'd like to go to either the Middle East or Australia. So I need to bulk up on airline and hotel points, as well as some Arrival Miles to cover the cost of taxes, fees and incidentals. I don't know that it will happen, since award availability will be tough to come by. One of these days I'll sit down and do the math on how many points I need and then set about meeting (and documenting) that goal. Even if the trip doesn't pan out for December, I'll at least have the miles stashed away for another time.
Do you struggle with maintaining your manufactured spending routine after a vacation? How do you go about regaining your momentum?
Subscribe to Blog via Email