I didn't post about my manufactured spending activities last week because there were none. My stack of Visa gift cards is getting smaller and I just finished up my latest Walmart run this past weekend. I was in Roseville and there are at least five Walmart stores in the area. I had no problems buying money orders, except at one location where I had a bit of a tiff with one of the employees. 
After standing in line for 20 minutes, the cashier informed me the money order machine was down. I let her know they should have put a sign up so people didn't waste time standing in line. The cashier snapped at me about how it would be another 15-20 minutes. She then proceeded to trash talk me to her co-worker while I waited for the machine to be fixed. When I left the store to call a manager, the same woman picked up. She put me on hold for two minutes until I decided to hang up and return. By now, she was freaking out over me reporting her to a manager. When I approached the register, she apologized for being rude. 
I told her it wasn't the snapping that pissed me off, but that she shouldn't be trash talking customers right in front of them. "It wasn't you, it was the whole situation – I've been having people b**** at me all day over the broken machine". I'm over people acting like jerks and then using one excuse or the other to explain away vile behavior. Do your job and don't take your frustration out on the customer. As she handed me the money orders, she even conceded, "Well you know, this is Walmart!" And here I thought I was shopping at Saks. This episode just put me in a crappy mood after an already stressful week.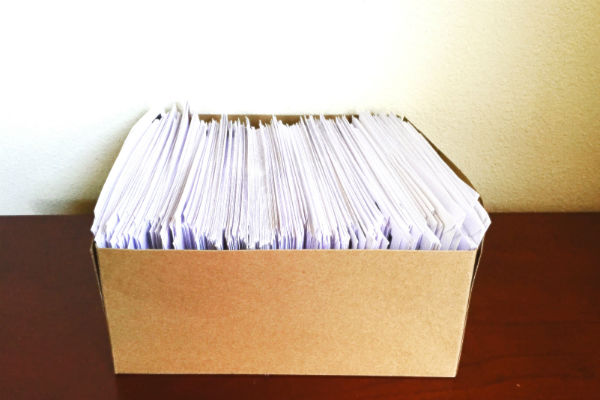 These few rounds unloading Visa gift cards are pretty much all I did this week. I did manage to stuff 470 envelopes for IHG Priceless Surprises and hopefully that brings me a healthy stash of points by next year. I also need to max out the office supply store category bonus on the Chase Ink Plus card. That earns me an easy 50,000 Ultimate Rewards points. That $10,000 will probably be my last bit of manufactured spending for the year.
I do want to take another trip using AAdvantage miles before the program devalues in March 2016, but I will do that by picking up a few extra credit cards. Recently, I wrote about the 60,000 point Citi Platinum AAdvantage card offer my sister was targeted for. She's just 18 and a full time college student. I was surprised she received the offer and doubted she'd actually get approved for it. I guess part-time In-N-Out employees earning just over minimum wage isn't the demographic Citi is targeting, because she wasn't approved for the card. I've decided to make her an authorized user on one of my credit cards so we can build her credit history. She does have expenses and channeling them towards a mile-earning credit card means I get to do less manufactured spending.
What have you done in terms of manufactured spending this week?
Subscribe to Blog via Email