How many Walmart employees does it take to print a money order? One to do it and three others to stand around and watch while the line gets longer. That's what happened last week when I went to a local Neighborhood Walmart to unload my Paypal Business Debit Card balance with a $2,900 money order. The cashier processed the transaction, one money order printed, then the machine ran out of paper. Getting the forms replaced would be time consuming at an efficient store. Since we're dealing with Walmart, it had to be 10x more difficult. Two people had to be notified before one of them decided to find the forms. Two others came around to watch the spectacle as the lines got longer. Eventually the remaining two money orders printed.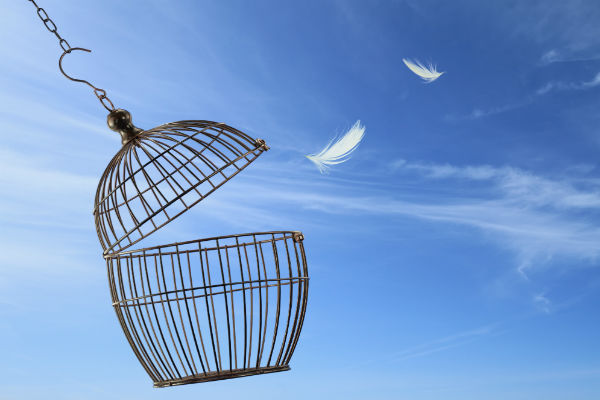 The cashier had chatted me up and asked me to fill out the survey at the end of the transaction. When she handed me the receipt and reminded me of the survey, one of her colleagues laughed and said, "Why are you asking her to do it when she just spent 20 minutes waiting for you to replace the paper in the machine?" Apparently these surveys really matter, but since they'd already wasted 20 minutes of my day in the turtle race to replace the money order forms, I wasn't about to waste any more time.
I had one $200 Visa gift card left over from an old Staples order (which I was initially going to spend down but decided to liquidate instead) along with a $100 loading limit left on one of my Target Prepaid RED cards. I gave both cards to my brother, since he passes some very easy Target stores on his way to work. Imagine my shock and horror when he came back and told me two of those Target stores wouldn't let him load Redbird with the Visa gift card! Apparently cashiers are now asking to see cards and reciting the store policy when it's a gift card without a name on it. I fully expected this at my local Target, but not those two Target stores!
Since I'm holding off on placing American Express gift card orders until I get confirmation that Extrabux is actually going to pay out on my order, that's probably it for me in the manufactured spending department for now. I've toyed with the idea of reselling items for miles, but that's not very appealing nowadays considering all the other things I have on my plate. The cost and hassle involved don't always make it a worthwhile endeavor, though it seems guys like Big Habitat are able to make it work. Unless I become the head of a pharmaceutical drug company, buy the rights to a prescription drug and sell it at a 5000% markup, I'm not interested in the reselling game right now. That hasn't always been the case.
Four years ago, before I even had a mile-earning credit card, I had a prime reselling opportunity on my hands. I did quite well buying and selling items in high demand – specifically clothes worn by Kate Middleton. The blue Zara dress she wore the day after her wedding, which sold out nationwide? I found two Zara stores in San Francisco that still carried them. I bought them for $89 each, then sold them on eBay for around $250 a piece. The obscure perfume The Daily Mail claimed she wore on her wedding day? I called the only US-based company that carried it, bought them out and sold each bottle for nearly $300. After I placed my order, they were back-ordered for 3 months and demand was very high.
I lost touch with that whole frenzy during my month-long trip to the Middle East and Europe in 2011. By then, the royals had gone on their tour of North America and there was a new outfit every day that people were clamoring to get their hands on. Meanwhile, I was missing out. By the time I made it back, I couldn't keep up. Plus, she began wearing more high-end stuff that was less accessible to the general public. But just by reading The Daily Mail every day (something I'm otherwise ashamed of), I had a profitable mile-earning opportunity on my hands.
Reselling items for a profit can be lucrative both in terms of the number of miles it can generate as well as a cash profit, especially when you get shopping portal bonuses involved. It's all about choosing a product that's in high demand and thus has a high resale value. Until I muster up the excitement to get started with the reselling game, I'm limiting my manufactured spending activities to the occasional grocery store Visa gift card purchase. Unloading them via money order still seems to be a viable option for now.
What alternatives are you considering now that there are so many obstacles when it comes to gift card churning?
Subscribe to Blog via Email