I haven't done one of these weekly manufactured spending posts in a couple of weeks. Mainly because they get pretty repetitive. I've written about my current approach to manufactured spending, which is basically just liquidating a larger number of gift cards during fewer runs. Well, this weekend was particularly productive, for several reasons. First, I went to a barbecue in Roseville to celebrate my cousin's high school graduation. After eating my weight in macaroni salad and kebabs, I headed out to a few nearby Walmarts to liquidate some gift cards. I hit up two local stores before heading back to the park.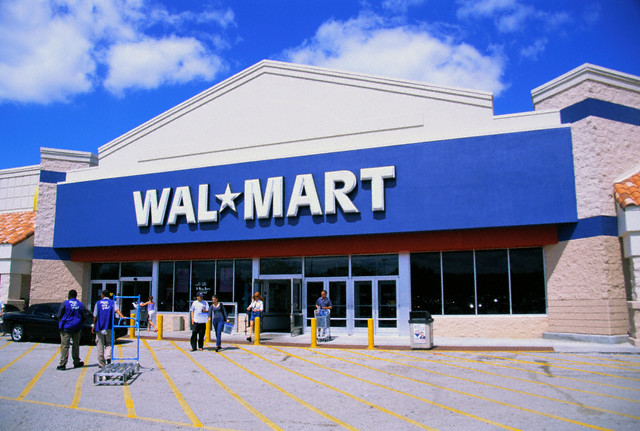 My other cousin, who graduated from college not too long ago and is trying to rid herself of her student loans, gave me some good news. She got a job as a customer service manager at my local Walmart! She's only working evenings, since she does have a day job, but that's good enough for me. It turns out the store she's working in is fairly new and she says it's one of those rare Walmarts that's clean, with non-ratchet customers who don't do things like change their kids' diapers in the produce aisle and use a head of lettuce to clean the mess (This actually happened, according to People of Walmart). She's not involved in this hobby, so it was tough for me to convey to her what a big deal this was.
I wouldn't do anything out of the ordinary or ask her to break the rules. Having someone I know working there simply means I can do what I normally do, with less hassle. I even started training her about the purchase limits (she thought customers had to fill out forms when purchasing $2,000 worth of money orders and that the daily limit was $5,000), so she'll be all set when she actually starts working there and I make my weekly trips to the store. 
I tweeted about this development and I don't think I've ever gotten this many likes on any tweet. 
Omg my cousin just got hired as a customer service manager at WM! #msjackpot

— Ariana Arghandewal (@PointChaser) May 29, 2016
Having a family member working as a Walmart manager is the best thing you can ask for in this hobby. If a cashier gives me trouble and decides to call a manager, I'll know the manager won't wonder if I'm committing a crime. It's not just good for me. Because she understands the purpose of gift card churning, she'll be less likely to give other churners a hard time. For the sake of privacy, she's asked me not to share her name or store location on the blog. I'll respect her wishes.
While I already have a nice manufactured spending route worked out, it can only help to have my cousin as a backup to make the gift card churning process smoother. 
Subscribe to Blog via Email