Right before Top Cash Back and BeFrugal began limiting cash back to American Express gift cards purchased in denominations of $200 or less, I placed a few orders totaling $30,000. In addition to this, I had another $10,000 lying around from a previous order. With a stack of gift cards piling up, it was time to unload them all. Back in July I found a local CVS store that's been ms-friendly so far. I easily unloaded $14,000 worth of American Express gift cards over the course of a week. I also handed my brother $6,000 to unload and he surprised me by finding his very own ms-friendly CVS store. My older sister came to visit during the week and she's always supportive of my manufactured spending activities. This time, she managed to help me unload another $4,000.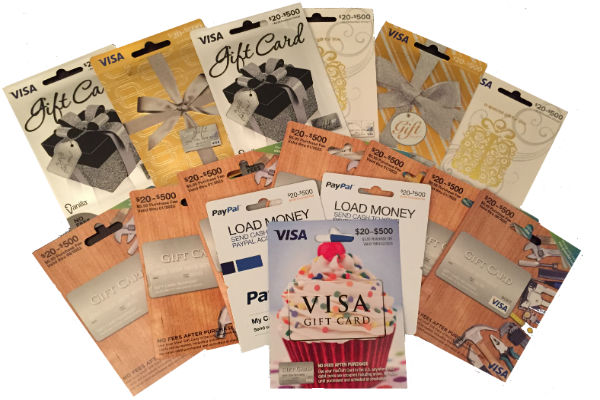 With $24,000 worth of American Express gift cards liquidated at CVS, I'm going to have to step things up a bit to finish this stash before I can place another gift card order next week. I can off-load $10,000 worth of Amex gift cards per day if my family helps me out. Getting them all organized and parting with the gift cards (before writing down all of the numbers in case they get lost) is the tricky part. 
At the moment, Ebates and Extrabuxx are still offering 1% cash back on Amex gift card purchases, which helps eliminate the majority of the costs associated with churning these cards. However, this might end at any moment. So as soon as I hit the 14 day mark since my last order, I'm placing a $50,000 order.
The only challenge I've faced so far has been unloading Visa gift cards. I ran into a few issues at Target while trying to load my Redbird cards. During one instance, a cashier who wasn't familiar with the new procedure typed in the wrong code and received an error message. She read it back to me and her colleague, who explained that she had selected the "make a payment" option instead of "reload card". She showed her how to do it correctly and I was able to unload a few cards that way.  NoonRadar has a very useful guide on how to get around issues loading Redbird. Be sure to check that out if you run into trouble.
I'm also having an issue with one specific Vanilla Visa gift card. I tried loading it onto Redbird and got a "card type not accepted" message. The first time it happened, I assumed I accidentally selected the "credit" option instead of "debit". However, it happened again recently and I've reset the PIN to see if maybe that could have been the problem. If that doesn't work, I'm calling customer service to sort it out.
Out of the $24,000 worth of Amex gift cards I converted to Visa, I've successfully unloaded $10,000 via Walmart money orders. Next week, the $5,000 limit on my Redbirds will reset and I can liquidate another $25,000. However, I'm not waiting around for that to happen. I'm getting it all done before the end of the month so I can pay off my credit cards in time for the next Amex gift card order. It's just a matter of getting the family involved to speed things up.
Despite redeeming over 1 million points and miles during my recent trip, I still have over 700,000 airline miles and hotel points left. Not quite enough for the trips I've got planned, but I don't have to churn many gift cards to hit my target. That being said, this is becoming fun for me again, so I'll keep ms'ing for as long as I can.
Subscribe to Blog via Email