Recently I checked some charges on my brother's American Express account, when I noticed a tab for the first time: "My offers". He has both an SPG and a Business Gold account, but only the Business Gold displayed actual offers in the "My Offers" tab. I clicked on it and found several coupons for various restaurants and retailers. You simply sign up for an offer and 8 weeks after you make a purchase with the retailer, the coupon is applied as a statement credit.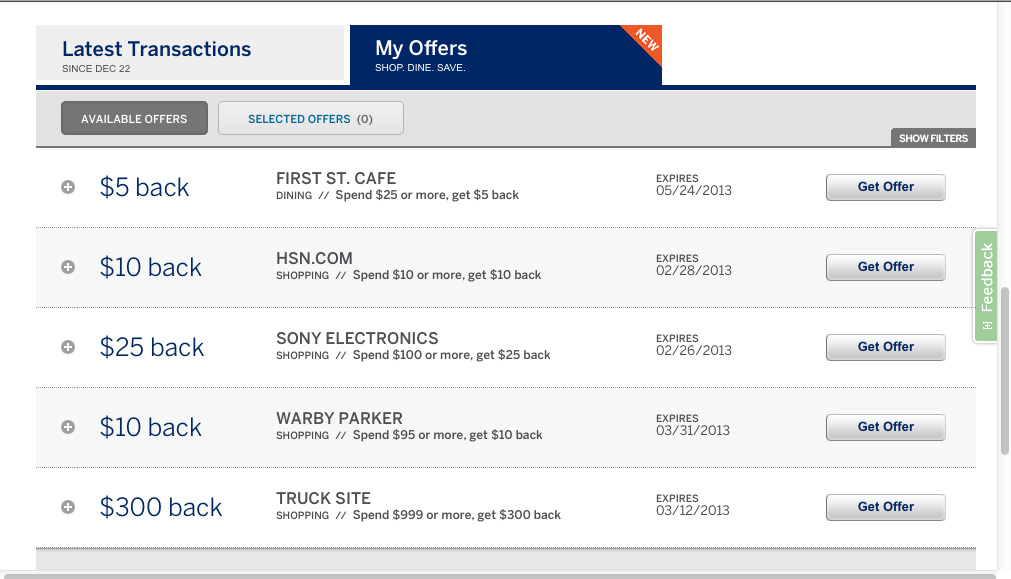 The terms specify that you are limited to "1 statement credit per American Express Card across all American Express offer channels." I'm assuming this means one statement credit per billing cycle, though I haven't had luck finding information to confirm this.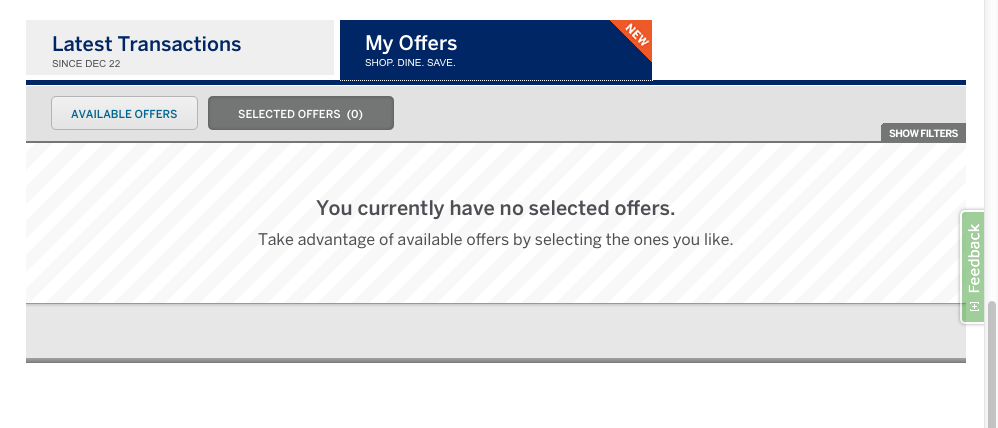 This old press release describes My Offers as a "mobile offer engine" that generates offers based on spending history. In my brother's case, he was offered decent deals, but nothing that was consistent with his spending history. Still, I've been planning on purchasing something from HSN. That $10 statement credit would reduce the price by about 20%.  There's also a respectable $25 off any $100 purchase from SONY.
So, if you have an Amex card, it's worthwhile to login and check out what offers are available to you.
Subscribe via email for more points, miles and free travel