This is now going to be the billionth post on Vanilla Reloads, but I've come across yet another goldmine! Today, I visited a CVS store in a nearby town. I've written about this store a few times: How they almost sold me a Vanilla Reload card, and how they refused to take anything other than cash for MoneyPaks and giftcards.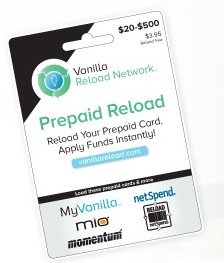 Well today I walked past the giftcard rack on the way to the register and couldn't help but notice the revamped Vanilla Reloads (they're the same color scheme, just slightly redesigned). Just for the heck of it, I picked one up along with a MyVanilla card. I was going to buy one anyways at my new source and if they let me buy one here, then great!
The cashier informed me that the MyVanilla card had to be purchased with cash, but I could buy the Reload with a credit card! I'm not sure why they won't allow giftcard purchases, but they do allow reloads. I'm definitely not complaining, though! I put back the MyVanilla and picked up another reload. As opposed to the CVS near my work, which is fully stocked, this store is about halfway sold out. This is surprising, because this store is in the suburbs and it's certainly not one I imagined had many residents that were points/miles enthusiasts. Why else do people buy these cards?
In any case, I've got yet another source, so this has been a great week for me. Plus my new US Airways card came in the mail, so I've got yet another card to spread out the Vanilla purchases. For those of you who are having a tough time finding these cards, keep trying. Your local store might just change its policy (like mine did) and then you can resume spending your yearly income in a matter of weeks. 😉
Subscribe via email for more points, miles and free travel