A lot has changed on the manufactured spending front in the past year. Target stopped accepting gift cards and credit cards for Redbird loads, shopping portals stopped offering cash back on American Express gift card denominations over $200 and Serve stopped accepting Visa, MasterCard, and Discover credit cards for online loads. However, there was some good news: Rite Aid became a source for Amex Serve loads and many other churning options are still available.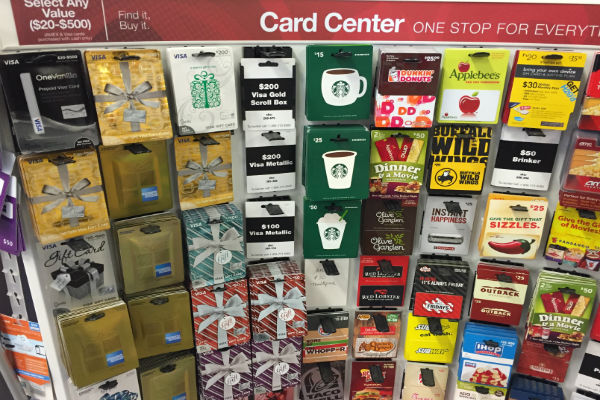 Prepaid Cards. Redbird is out of the picture, but American Express has us covered with Bluebird and a line of Serve prepaid cards. You can load Amex Serve with PIN-enabled gift cards at Walmart, Rite Aid, Dollar General, and Family Dollar stores. However, where you can load your card will depend on the type of PIN-enabled gift card you're using…
Visa and MasterCard Gift Cards. Visa and MasterCard gift cards can still be purchased with a mile-earning credit card. Fees range from $3.95 – $5.95 for cards in $500 denominations. There are several suppliers, depending on the type of card you want to buy. The safest types of Visa gift card are Metabank cards. You can purchase these mainly at grocery stores and office supply stores. They typically carry a $5.95 fee and the PIN is the same as the last four digits of the card. These gift cards are ideal because they can be used to purchase money orders anywhere debit cards are accepted, including Walmart. 
Simon Mall locations sell $500 Visa gift cards fairly cheaply at $3.95 each. I haven't bought one of these in well over a year because of all the paperwork they made me fill out. But I know people who've established relationships with Simon Mall reps and regularly purchase large quantities without problems. 
The most lucrative option is buying $500 Visa gift cards at OfficeMax or Office Depot with a credit card like the Chase Ink Plus, which earns 5 points per $1 at office supply stores. So far, this has been a hit-or-miss situation, with some people reporting success and others encountering hard-coded registers or uncooperative cashiers. The great thing about these Metabank Visa gift cards at OfficeMax is that even though the card packaging advertises a fee of $5.95, they ring up at $3.95. This could change, but either way, this is the cheapest way to earn miles through gift card purchases.
Another popular option are $200-$300 Visa gift cards purchased at office supply stores, mainly Staples. They're available in denominations of $200 (+$6.95 fee) or $300 ($8.95 fee). While the fees may sound high, they're actually not since you're earning 5x the points. 
If you're just looking for relatively cheap Visa gift cards you can load to your Amex Serve Prepaid card, then the $4.95 Vanilla Visas sold at drug stores will do. These cards cannot be used for Walmart money orders. Only buy them if you plan on loading them onto an Amex Serve card.
Money Orders. Money orders are a great way to unload PIN-enabled Visa gift cards and the cost is reasonable at just $0.25 – $0.77 per $1,000 purchased. I recently cancelled my Redbird card and have to wait 30 days before I can get an Amex Serve. When I do, it will double my manufactured spending power because now when I make a trip to Walmart, I can load my Serve card AND stock up on Walmart money orders.
Walmart isn't the only place to buy money orders though. You can use a PIN-enabled Metabank Visa gift card to buy money orders anywhere debit cards are accepted. A few locations aside from Walmart include the U.S. Post Office,  Kroger, and Kwik Shop. If you're a newbie reading this, DO NOT tell the cashier you're paying with a gift card. They will not go for that. At all.
Reload Cards. We're pretty much out of reload card options now that Vanilla Reloads and Greendot MoneyPaks are out of the picture, but there is still one option available. I still occasionally pick up a PayPal My Cash Reload card, which can be purchased at CVS in $500 denominations and carry a fee of just $3.95. They're easy because you can simply load them to your Paypal account online.
If you have a Paypal Business Debit card, you can use it to unload the funds via money order purchases. Be VERY careful with this – Paypal is notorious for shutting people down and holding onto the funds for months. I've been doing this for about 5 months now. What's probably helped me stay under the radar is that I don't always max out the $4,000 monthly load limit. I also put the occasional purchase on the card. And I never transfer my Paypal funds back to my bank account. 
Subscribe to Blog via Email