I recently had an experience at Walmart that I want to share with you all to reiterate the importance of keeping track of your manufactured spending activities. This doesn't extend to just keeping track of gift cards, credit card payment due dates, and receipts. You have to be more thorough, which is how I was able to straighten out an issue that arose at Walmart recently. I went to my favorite Walmart store as usual. I bought some money orders but I was primarily there for bill pay. A new cashier was ringing me up – really nice lady, but this was her first time helping me and normally she works at the register or on the floor.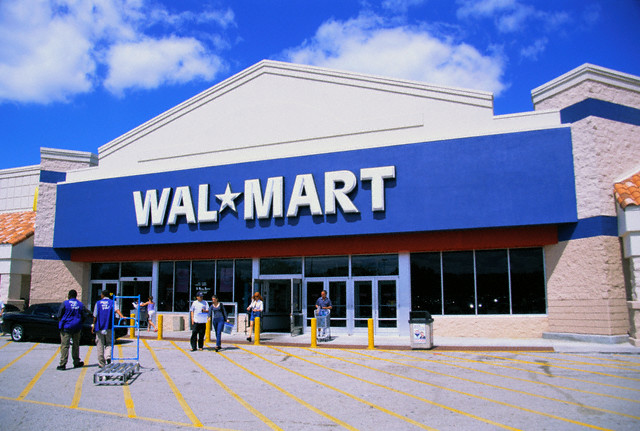 The cashier was ringing me up for a Discover card bill pay transaction of around $1500. I swiped my first card and it went through. Then the computer did something funny. I can't remember exactly what, but basically we were stuck and couldn't finish up the transaction. I told her to just cancel and we could start again. "Are you sure?" She was concerned that since I'd already swiped my gift card, I would lose the funds. A similar situation had happened to me before. So I knew from experience that the card isn't charged until the entire balance is paid. So she cancelled the transaction (or so I thought) and started all over again.
On the second try she got a message that the bill could not be paid. This happened to me a couple of times when I tried to make several payments on a credit card within a couple of days. Since I had already paid that bill two days before, I just assumed that particular payment hadn't been processed yet, making me ineligible for further payments. So I decided to try again the next time I came in.
I returned to the store about 3-4 days later and the cashier looked relieved to see me. "Did Mary talk to you about that thing that happened with the card you were paying?" She had a hard time explaining it to me, but basically she was saying I owed the store $1500. The manager had tried to call the number on the form I filled out, but that's my home number and I never answer or check those messages. They were freaking out about the cash shortage and hoped I would return.
While I stood in line, several employees tried to get Mary to come over, but they were told she wasn't working that day. I gave the cashier my cell phone number and told her to have Mary call me there instead. That's when, out of the blue, Mary showed up. It was her day off and she happened to be shopping and spotted me from a distance. She explained that the cashier had screwed up. Instead of canceling the transaction, she typed into the register that I had given her $1500 cash. So now the register was short $1500, my credit card bill was paid, and they were freaking out because they couldn't reach me. We exchanged numbers and I promised to call her once I investigated.
I logged into my Discover account and sure enough, a payment for $1498.50 had gone through. Moreover, the gift card I had used during that transaction still had $500. How did I know this was for that payment? Because as usual, I sent myself an email while I was in the store, with notes about which cards I had paid, how much, and with which gift card. 
If I didn't have those notes, this would have been way more of a hassle to straighten out. For one, the Walmart manager said she couldn't track which credit card bill had been paid – just the last four digits of the card used. It's a little annoying that I have to give this Walmart store $1500 cash, but at least it's been figured out. Everyone was relieved that this happened with a regular customer. They assumed I would eventually come back, in which case the cashier didn't have to lose her job over a $1500 shortage.
Anyway, the moral of this story is that you really need to be organized and keep track of your transactions. Things can go wrong – some of them out of your control. In such cases it's helpful to have a paper trail to go back to.
Has anything like this ever happened to you while manufactured spending?
Subscribe to Blog via Email