The Bay Area used to be a manufactured spending hotspot, before the Redbird shutdowns. Thanks to an abundance of Target stores, loading Redbird was a breeze. Nowadays, it's pretty much a wasteland and I constantly get emails from people asking me for manufactured spending tips. The frustrating part about the Bay Area (the South Bay in particular) is that there is either a lack of Walmart stores (i.e. no good places to buy money orders) or they're not very manufactured spending-friendly (I'm looking at you, San Jose).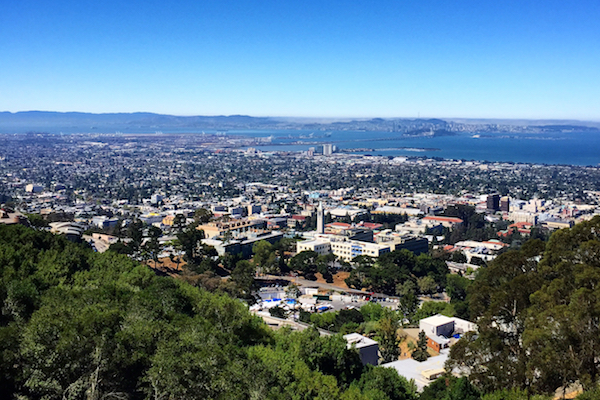 What do you do when you've got plenty of places to buy Visa gift cards but no place to liquidate them? Here are a few alternatives if you live in the Bay Area and need help with manufactured spending:
1. Buy PayPal My Cash Cards
This isn't a viable option, especially for long term manufactured spending, but PayPal My Cash Cards are sold at many drugstores and can be loaded to your PayPal account. You can withdraw the balance via the PayPal Business Debit Card or by transferring the funds to your bank account. Doing this repeatedly can get your PayPal account shut down and your funds frozen for several months. I've personally used PayPal My Cash Cards intermittently over the past four years to meet spending requirements or do some manufactured spending when other options have dried up. 
I think that's helped me avoid an account shutdown is the fact that I've used the PayPal Business Debit card for some regular spending (it does earn 1% cash back when you use it as a credit card, which is nice), and I've hit the maximum load amount maybe 3-4 times in a year. I'm very careful and only use PayPal My Cash Cards as a last resort option. If you're looking for a long-term manufactured spending tool, steer clear of PayPal My Cash Cards. However, if you just want to meet some spending requirements quickly, I'd recommend using it but being very careful. And be prepared to go without your funds for several months in case of a shutdown.
2. Buy Money Orders at Someplace Other than Walmart
Yes, there are places other than Walmart that sell money orders, even in the Bay Area. You can buy them at post offices and Kwik Stop gas stations. It's not going to be as cheap or convenient (if you think the lines at Walmart are long, just walk into a post office). However, these are decent alternatives if you're looking to liquidate Visa gift cards via money orders but don't have access to Walmart stores. 
3. Get Out of Town
If you're having a hard time manufactured spending in the Bay Area and none of the other options are sufficient, you may want to take a trip out of town to churn some gift cards. Do a quick location search on Walmart's website and see what's nearby. I wouldn't drive more than an hour or so, but it might be worth it if you're churning big numbers. Traveling long distances for manufactured spending may also make sense in some cases. You can get away for a weekend, take a short vacation, and liquidate a ton of gift cards at the same time.
If all else fails, you might want to get into reselling. People who are doing it right not only earn miles, but a lot of cash as well. I gave it a shot and was frustrated because I kept selling items on Ebay and having buyers flake out. Amazon was fine, but moving products took longer than I'm comfortable with. I guess I could have done better by putting more time into it and researching the right products to sell. But it's not really up my alley, so I stick to gift card churning.
Do you live in the Bay Area? What are some of the frustrating aspects of manufactured spending that you've encountered, and how do you get around them?
Subscribe to Blog via Email