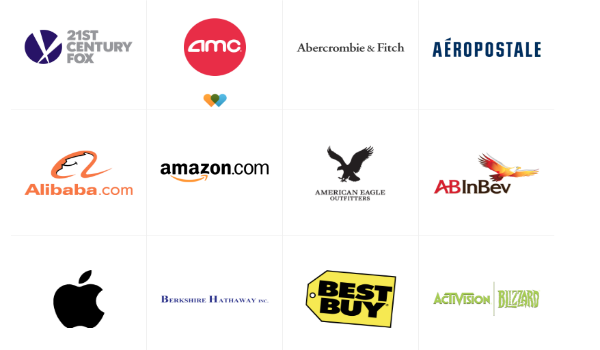 Loyal3 has just announced that starting November 18, 2014, they will no longer be accepting credit and debit cards, due to "gaming" issues. For those with monthly investment plans, the last day for credit card payments will be December 11, 2104. For those unfamiliar with Loyal3, it's a no-fee investment platform that allows users to purchase stocks with a credit card. There were only a limit number of stocks to choose from (mostly blue chips) along with the opportunity to buy IPOs. Purchases were limited to $50 increments, but I know many people were able to do quite well meeting their spending requirements virtually free of charge and manufacturing points and miles. 
For the past year, travel hackers have managed to keep this point earning method fairly quiet. Few major bloggers wrote about it mostly, I'd like to think, because it is risky. There's the potential to lose a lot of money that would off-set any gains in frequent flier miles or points. I dabbled in it myself and made a small profit doing so.
The email I received from Loyal3 cites the points and miles crowd specifically as the reason they are doing away with credit card payments:
Through the success, we've also learned a lot about how people use LOYAL3. Credit cards have become a common method for people "gaming" LOYAL3 to gain credit card points and not for the purpose of investing. This increases our costs and subtracts from our mission of making it easy, affordable and fee-free for people to invest in the brands they love.
In light of yesterday's news that Evolve will begin accepting credit cards for bill pay, it's unfortunate that this bad news follows. However, it's understandable that Loyal3 would want to, you know, run a profitable business. It was always targeted towards those looking to make long-term investments, which makes sense considering it takes around two days for Loyal3 to execute a trade. By eliminating credit and (mile-earning) debit cards as a payment method, I imagine they'll narrow their customer base down to their preferred customer base, since the rest of us won't have much use for the service without the incentive of being able to pay with a credit card.
It also brings up the recurring question about who is to blame. It can't be the bloggers because they didn't cover Loyal3 as a point-generating tool. It can't be the newbies because they get their information largely from bloggers and since it wasn't published, I doubt this was a case of them "clearing out the racks" so to speak. I also think newbies are far more risk averse, so I can't imagine a person who is just getting wind of how this all of works, taking such a huge risk by investing thousands of dollars in the stock market for the credit card rewards.
Personally, I don't really care that Loyal3 has decided to stop accepting credit cards – I was by no means a heavy user and would never recommend it to my readers as a viable manufactured spending tool, due to the risk involved. However, since Loyal3 has specifically cited the points and miles crowd as the reason for this decision, inevitably it will get certain people riled up about who is at fault. In this case, it probably wasn't the bloggers or newbies.
Subscribe via email for more points, miles and free travel