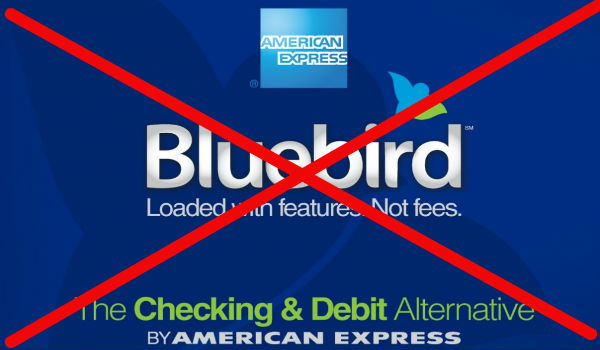 Yesterday, against my better judgment, I decided to waste 20 minutes of my life driving to the miserable hell hole known as Walmart in an attempt to unload my last set of gift cards. With just three Simon Mall gift cards to unload, I decided to get over my manufactured spending fatigue and cash out these cards at the Bluebird kiosk. Even after parking my car, I tried to talk myself out of walking in but resisted the urge to flake out like I had so many times before. I walked in and to my delight, the Bluebird kiosk was up and running – or so it seemed. Of course, it wouldn't be a normal trip to Walmart if everything went smoothly. 
The kiosk kept rejecting my Simon Mall card, even when I left a buffer as high as $5. I even tried a Gift Card Mall card, which is usually less prone to issues, but that didn't work either. I tried buying money orders but the machine wasn't doling those out either. This is the third time in a row that I've made the trek to Walmart and this has happened to me. 
In the past, loading up at the check-out line had been successful, but one glance and it became clear that was out of the question. As usual there was at least a 20 minute wait and I decided it just wasn't worth the headache. I walked out of Walmart, I promised myself for the last time, and will be trading in Bluebird for Serve first thing Monday morning. If it means I can load $1,000 per month without hassle or leaving my house for that matter, I'm in. It's been a long time coming, but I'm officially done with Bluebird and more importantly, Walmart.
I've been complaining a ton lately about this hobby becoming a hassle, with all of the recent setbacks. The one thing I've really despised was the whole Walmart ritual and now that it's out of the picture, I have a much more positive outlook on this hobby. Of course, it also eliminates a major manufactured spending resource, but I'm fine with that. I still have my prized possession: Amex for Target. I don't even care about the higher fees involved (considering the minimized hassle, I almost think Amex deserves it) and I will take a trip to Target and a walk through sample heaven (aka Costco) any day of the week. 
Perhaps I'll get a bit more creative, like Greg, and buy/sell merchandise for miles. With the holiday shopping season coming up, it certainly makes sense to buy popular merchandise and resell it through channels like eBay and Amazon.
Another thing I've been researching for quite some time has been importing products. If all goes according to plan and I make it to China in December, this will hopefully open up another point-chasing opportunity – not to mention a way to earn a living. It will certainly make earning points more fun and not like a side hobby that takes up valuable time spent on more fruitful endeavors. 
Are you as fed up with Bluebird as I am? What is your back-up plan for generating miles?
Subscribe via email for more points, miles and free travel