Update: Redbird is officially dead. Both NoonRadar and reader Gregory (who is a part time Target employee) have confirmed the existence of a memo stating that going forward, Redbird loads would be restricted to cash only.
About two weeks ago I reported my experience at Roseville area Target stores, where my attempts at loading the Target Prepaid REDcard (aka Redbird) with Visa gift cards were met with rejection. It wasn't just cashiers checking ID's, but an error message would appear on the screen any time I tried to use either a Vanilla Visa or Gift Card Mall/ Metabank Visa gift card. At the time I suspected it was a regional change that would be rolled out to other areas. When I tried loading Redbird at a Rocklin store the next day, it worked without issues. However, now it appears Target really has hard-coded their registers to not only reject gift cards for Redbird loads but all debit cards.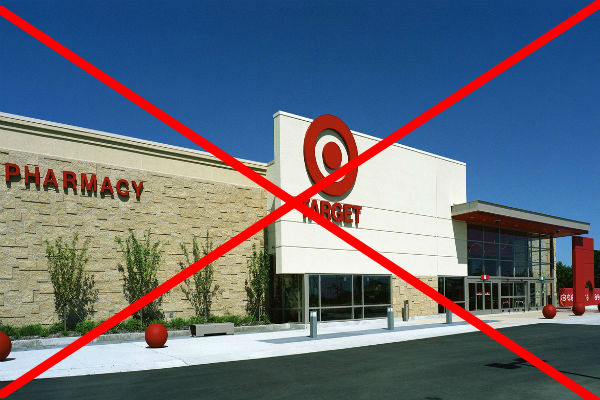 There were some reports about this on Dan's Deals as well as Reddit and Flyertalk, where a member reported speaking to a customer service rep who confirmed debit loads had been discontinued. Tahsir had the same experience with a customer service rep. 
After seeing a ton of tweets about this on my feed yesterday, I tested a few stores on my way home from San Francisco. At a Target store in Pinole, the cashier wasn't sure how to load Redbird, so his co-worker instructed him on which code to enter. When I swiped a Vanilla Mastercard, the cashier said he received an error message, so I tried a Vanilla Visa instead. The same thing happened. He turned the screen over so I could see it and it read, "Can only apply $0 to this payment type." At that moment, the co-worker jumped in and asked what was going on. Upon seeing the message, he asked what type of card I was paying with and confirmed gift cards weren't allowed. This isn't surprising to hear, since plenty of cashiers have been giving me the same line for months.
Next, I went to the Target store in Vallejo, where I had no problems unloading $5,000 worth of Visa gift cards last week. The same error message popped up. I double checked to make sure the two gift cards I was using even had funds on them. I even cleared the PIN and tried again but got the same message.
Last I heard, Target stores in Florida were still game, but that could change if in fact a new policy is being rolled out nationwide. Time will tell if this is a temporary glitch or not, but if this is in fact the end of Redbird, there are a few things you can do to unload any excess gift cards you may have on hand:
1. Buy Money Orders. Use your gift cards to purchase money orders at places that accept PIN-enabled gift cards. This is a cheap method, though it does in all likelihood involve a trip to Walmart.
2. Switch Back to Bluebird. Perhaps it's because Walmart is operated like a government agency, but somehow Bluebird prepaid cards have outlasted Redbird. Most Redbird cardholders will probably switch back to Bluebird and load their excess Visa and Mastercard gift cards this way. Of course, this mass exodus could mean Bluebird will see a quicker death than anticipated, but for now it's still a viable option.
3. Convert Vanilla Visa Gift Cards to MetaBank or Paypal My Cash Cards. I've already explained how manufactured spending with Paypal is a risky undertaking. You will get shut down at some point and chances are you'll have to wait a long time before your funds are released. Paypal My Cash Cards can be purchased at drugstores for $3.95 per $500, then loaded onto your Paypal account. Then use the Paypal Business Debit card to purchase money orders and deposit those into your bank account or take them to a local bank branch to pay a credit card bill. This method is preferable if you have a Visa gift card that can't be used to purchase money orders, or your local Walmart checks ID's.
Another option is to convert your Vanilla Visa or MasterCard gift cards to Metabank Visas, which can be purchased at grocery stores. These cards cost more than the Paypal My Cash Cards ($5.95 per $500), but there are fewer steps involved in liquidation since you can use them to buy money orders directly.
There are also some less-than-ethical options for unloading excess gift cards if Redbird is really dead. You can learn about them by browsing through the Flyertalk threads or talking to fellow ms'ers. I'm not going to write about them here because they're kind of shady and I don't want to endorse anything that could get people in trouble (for things other than money laundering). 
I'm sure many of you are heading out today to see if anything has changed on the Redbird front. If you do, be sure to share any success or failures in the comment section. 
Subscribe to Blog via Email