I started using the iConsumer cash back portal back in January, after they offered a particularly generous cash back offer of 1.6% at Giftcards.com. I was well aware that payouts took 90 days. But man was it hard to sit around and wait for it to come through! I continued using iConsumer for many more gift card purchases and they did in fact track them all, which was encouraging. I briefly switched to using Yazing, which offered 2% cash back at giftcards.com. Initially I was worried about using Yazing, since they don't have a dashboard where you can track your purchases. However, Yazing came through with a super fast payout just a month later, so I continued using them. Now, nearly four months later, I'm happy to report I've received my first payout from iConsumer: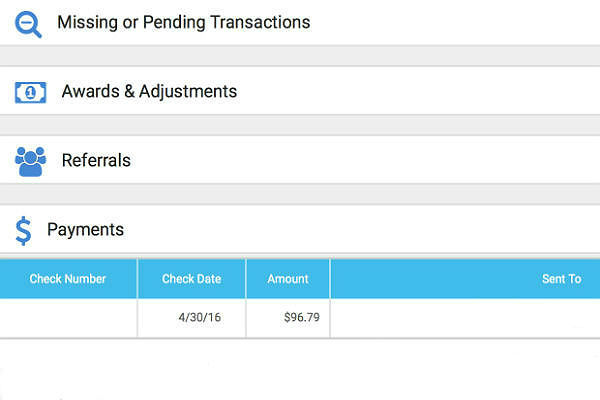 Of the $400+ I'm owed, they sent me a check for $96.79 on April 30. I haven't received it yet, but I'm sure it will be here any day. The payout took a bit longer than anticipated, but it turns out there was some issue with my profile being incomplete that prevented the payout from happening – I didn't receive an email about this, I just noticed a message on the website that my profile was incomplete and after I filled everything out, the payment was processed. 
Going forward, as long as the cash back rates are the same, I will continue using Yazing for gift card purchases. They've been reliable so far, sending me emails confirming that purchases were tracked, they pay out much faster than iConsumer, and payouts are deposited into my PayPal account, from which I can conveniently withdraw the funds with my PayPal Debit Card.
Have you received your iConsumer payout yet? How long did it take? 
Subscribe to Blog via Email