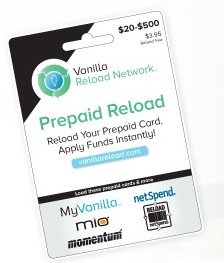 This is pretty elementary stuff, but CVS recently began swiping ID cards with the purchase of Vanilla Reloads. Some folks are under the impression this is done to combat money laundering, while others think it's simply to ensure you don't go over the daily limit. I think it's probably a combination of both, since more than one CVS store in my area has stopped selling them and cited money laundering as a reason.
In any case, the way I've gotten around the ID swipe is to purchase one $500 card at a time. Making multiple trips to the same store is not an option, so simply convey to the cashier that you'd like to purchase these in two separate transactions. The register won't prompt an ID swipe on a single card – at least that's been my experience at multiple stores in Northern California and LA.
Outside of the miles/points world, it's pretty unusual to buy $1,000 worth of giftcards multiple times per week, so the cashier will understand that you might need to split the transactions among different credit cards to cover the transaction or avoid fraud alerts.
What has your experience been at CVS stores?
Subscribe via email for more points, miles and free travel