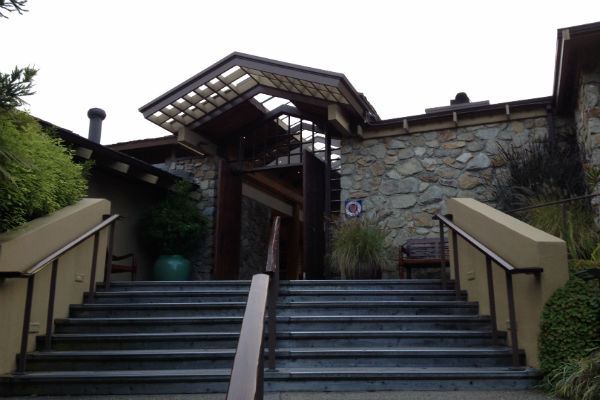 Earlier this week, my extended family and I took a road trip to Monterey/Carmel. My aunt and cousin are visiting from Germany and we wanted to show them around a bit. So 12 of us loaded into (several) cars and took off for the coast. I had looked into possibly booking the Hyatt Carmel Highlands, which is a great property I've wanted to stay at for a while. Rates for a standard room are well over $400 per night and that particular day, the My Elite rate hovered around $400 before taxes. There was a standard Garden View room for 25,000 points. Clearly, this wouldn't be enough for a party of 12, so I called the hotel to see if anything else was available. When I got on the phone with the rep, he claimed the Garden View room was no longer available and all they had left was a single Ocean View Townhouse Spa Suite. These were going for $789 each. I was referred to Hyatt Gold Passport to book this as an award.
My sister, who is a Diamond member like I am, got on the phone with them while I stepped out of the car to take in the scenery for a moment. When I got back just 5 minutes later, she said we had two Townhouse Suites booked. I thought they only had one left? It turns out they had two and the Gold Passport rep allowed us to book two Points + Cash award (12,500 points + $150) and use a Diamond upgrade certificate to book into these suites. I was floored.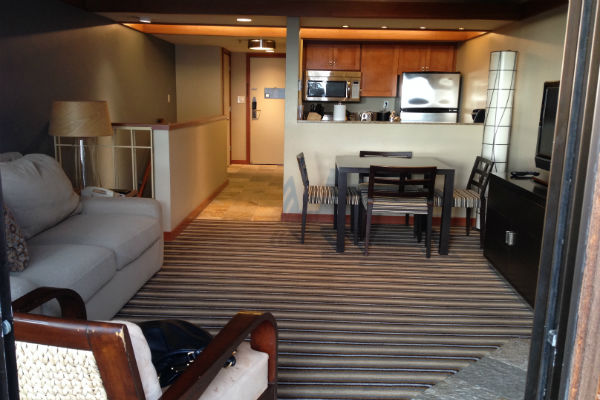 When we got to the resort, a Garden View room opened up and my sister booked it with her Gold Passport points to ensure there was enough space for everyone to stay. Not only did we score two suites with incredible ocean views, but they offered breakfast for all 12 of us as part of our Diamond benefit, which was beyond generous.
The next morning, the breakfast bill came up to $450 and was automatically deducted.  I charged the stay to my Arrival Plus card and will be redeeming 13,500 miles for it, bringing my grand total out-of-pocket to $0. To recap, here's what we got out of this stay:
Two Townhouse Suites: $896.44 each with tax (total: $1,792.88)

One Garden View Room: $465.72

Breakfast for twelve: $450

250 Arrival Miles

1,000 point Hyatt Diamond amenity
Overall, this was a great redemption and I almost feel bad about the ridiculous value I got out of it. I'll have a trip report up about the property eventually, but in the meantime I wanted to share how my sister and I made it happen.
Subscribe to Blog via Email