I recently came across HotelsCombined, a travel booking site that offers incredible deals on hotels. HotelsCombined searches over 50 travel sites for the best deals and I've found some incredibly competitive rates at hotels like the  Hyatt Ziva Los Cabos. For example, back in April I did a search for a stay in Los Cabos on April 18 -22, 2016 and found swim-up rooms selling for 40% less than on the Hyatt website! The same swim-up rooms selling for $768 per night on the Hyatt Ziva Los Cabos website were going for $456 per night on HotelsCombined. When clicking through to the actual travel website listing these rates, Skoosh.com, I found the rates displayed on HotelsCombined to be inclusive of taxes.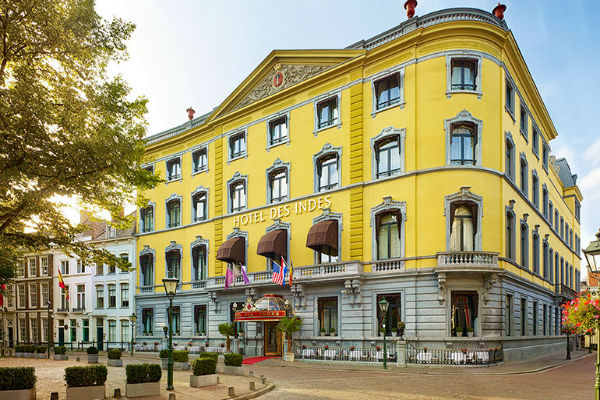 HotelsCombined Rates at the Hyatt Ziva Los Cabos
I recently searched rates at the Hyatt Ziva Los Cabos for September 20 – 24. Hyatt was running a 50 – 65% off promotion for these dates. Therefore, the cheapest room available comes to $1,276 for two people. Meanwhile, HotelsCombined displayed a rate of $972.14 per night. That's a saving of over $300 on the same exact room type!
HotelsCombined Rates at The Met Hotel Thessaloniki
I've been making my fair share of hotel bookings lately and while I used to head straight to Kayak as my go-to hotel booking site, I'm now incorporating HotelsCombined into my hotel search. During my recent trip to Europe, I was searching for hotels in Thessaloniki and found The Met Hotel to be a good option. The Met Hotel is part of the Starwood Preferred Guest program, which is an especially nice bonus. Furthermore, the hotel was running a promotion, bringing a five night stay with breakfast to $758.29.

Meanwhile, HotelsCombined found an even lower rate of $632 for the same package through Hotels.com.

HotelsCombined isn't always the cheapest and there are some site quirks. For example, sometimes when the site directs to Booking.com, the rates end up different. I did a sample search in Bali for December 19 – 23 and a rate of $496 came up for four nights through Booking.com. When I clicked through, I had to submit the search again and the lowest rate that came up was $600. This rate was about $40 higher than even the Hilton website was offering, so you do encounter little issues like this sometimes when searching through HotelsCombined.
Clearly, checking room rates on HotelsCombined can really pay off – especially since it seems the site often pulls up rates that are cheaper than on hotel websites. 
Will these low rates earn points or credit towards elite status? I don't know, but I imagine it depends on the hotel. With savings of $100+ per booking, it might make sense to forego the points in favor of cash savings.
Hopefully this post can save some of you guys some cash. Put the extra savings towards a nice meal, a spa treatment, or treat yourself to a fun activity that would otherwise put a dent in your travel budget. To do that, just remember to search HotelsCombined before booking your hotel room.
Subscribe to Blog via Email