Office Depot has just announced a major revamping of its rewards program. Starting July 1, 2017 Office Depot rewards members can 2% in rewards on EVERYTHING. That's right, all members will receive 2% back in the form of reward certificates on all spending. No restrictions. You may be thinking: "That's great and all, but I don't buy that much paper or ink these days…" What makes this 2% Office Depot rewards deal so great is that it applies towards Visa gift card purchases!
How did I get from 2% to 7% in rewards? Because if you have the Chase Ink Plus card, which pays out 5 points per $1 at office supply stores, you'll end up with the equivalent of at least 7% worth of cash back. A lot of people value Chase Ultimate Rewards points at a minimum of 1.6 cents each. By this estimation, manufacturing spend at Office Depot with the Ink Plus gets you the equivalent of 10% cash back! That doesn't just off-set the gift card fees, it allows you to generate points and miles with $0 out of pocket cost.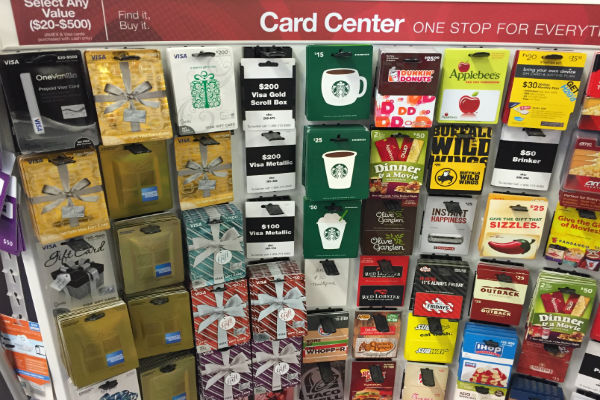 Office Depot stocks $200 Visa gift cards, which you can purchase with a point-earning credit card and liquidate via money orders at lots of different places. So let's say you purchase a $200 Visa gift card, which carries a $6.95 fee. You'll earn 1,034 Ultimate Rewards points with your Ink card (worth about $10.34) PLUS around $4.14 worth of Office Depot Rewards. Essentially, you would be buying Visa gift cards at a profit. Sometimes Office Depot offers rebates on Visa gift card purchases, which means even higher profit margins for us!
Can I Use Office Depot Rewards Certificates to Buy More Gift Cards?
Office Depot Rewards are issued in the form of rewards certificates. It's sort of like store credit. Unfortunately these Office Depot rewards certificates cannot be used to buy gift cards. That puts a pretty big damper on most people's manufactured spending plans, but it doesn't have to be a complete downer. In fact, these rewards certificates can still come in handy for reselling purposes. Office supply stores frequently run great promotions on popular electronic items that you can resell for a small profit. Or break even. Regardless, at 7% cash back you can probably avoid a loss.
Why Would Office Depot Offer 2% Cash Back on Gift Cards?
You may be wondering why Office Depot would offer 2% rewards on all purchases, including gift cards. After all, Staples excludes gift card purchases from their rewards program. I suspect this is either a way for Office Depot to establish an advantage over Staples or perhaps they're trying to draw people in before eventually excluding gift cards from earning rewards. In any case, there are no restrictions now, so enjoy it while you can!
5% Rewards for Office Depot VIP's
Office Depot is also rolling out a VIP program for members who spend at least $500 per year. VIP members qualify for 5% back on ink, toner, paper, print/copy/shipping services. Which is totally not relevant to us, but if you need to stock up on these items, you can double up with the 5% from the Ink Plus card.
It's worth noting that this rewards program was rolled out in the Denver and Nashville markets two years ago. It's great that they're finally extending it all over the country.
HT: Tim, who always seems to be at the forefront of manufactured spending news. Thank you for always sharing them with me!
Subscribe to Blog via Email