Hulu has a great selection of shows that are made available a day after they air. I personally catch up on all my favorites once a week, so this system works just fine for me. While HuluPlus typically offers a free 1-week trial for new accounts, that free trial is extended to 1 month for all Chase Credit or Debit Card holders.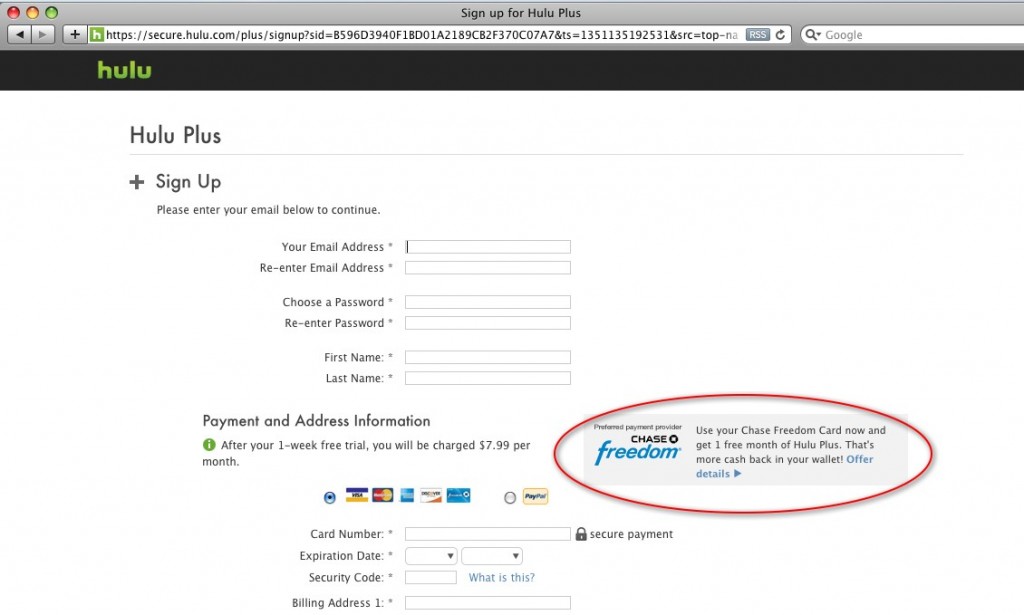 As you can see, the initial ad restricts this offer to Chase Freedom cardholders. However, once you click on the "details" link…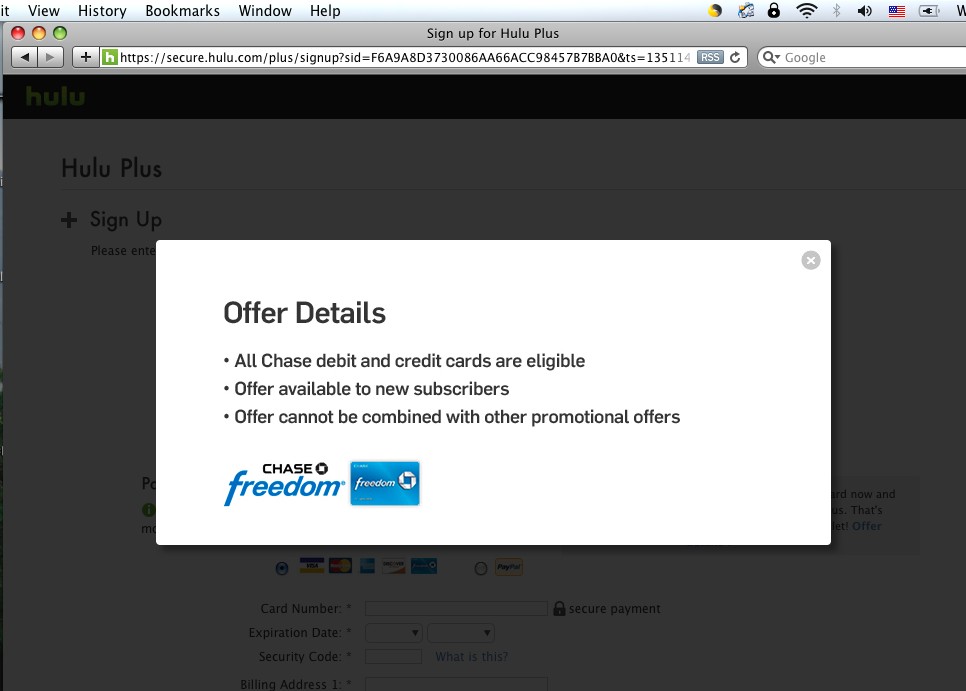 …You get this message stating that the offer is open to ALL Chase cardholders.
I'm surprised I haven't seen this promo before and that it wasn't featured in a more prominent space on Hulu's website.
In any case, if you were thinking of buying a HuluPlus subscription, you can get your first month free by signing up for this offer with any Chase Credit or Debit card.
Disclosure: I do not earn a referral for any of the credit card links in this post.
Subscribe via email for more points, miles and free travel