American Airlines' off-peak saver awards are a bargain. For just 40,000 miles round trip you can fly to pretty much anywhere in Europe. This is about the same number of miles it takes to fly from the West Coast to Maui, which is something I considered for the holidays. However, the Hyatt Regency is sold out on my preferred dates and I kind of want to save my trip to Maui for when the new Andaz Maui opens in mid 2013. With the great saver fares and my birthday coming up, Europe is a tempting option.
I love Istanbul and with 200,000 AAdvantage miles and 490,000 Club Carlson points, I can easily cover the flight for my family, stay at the beautiful Radisson Blu Bosphorous, and pay just taxes and fees. I've been looking at the forecast and it's looking to be about 50 degrees through most of December and some rainy days. I've already seen the major tourist attractions, so I don't plan on walking through any open air markets, standing in long lines outside Hagia Sophia, or doing a bosphorous cruise again. Staying on the Bosphorous, eating good food, and being mostly indoors sounds just fine to me.  I'm just wondering if this will get boring. Has anyone been to Istanbul in December? Any thoughts, suggestions?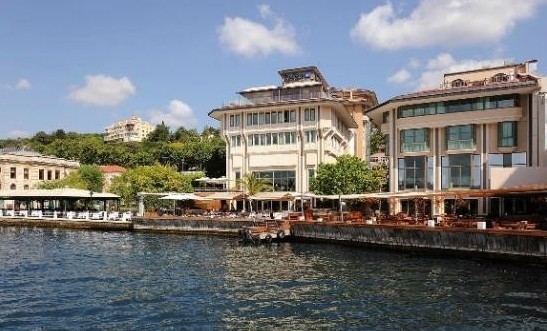 I've also been meaning to go back to Switzerland. As a kid, we'd often visit my dad's friend in Geneva, who was like an uncle to me. In the summer we'd head to Geneva and his family would take us camping or rent a house in the Swiss Alps. There's a photo of me at the age of 8, shivering on a pool raft in a house we rented, adamant about swimming despite the winter cold. I haven't seen him in 15 years and I'd love to go back for a visit. And I figure winter is as good a time as ever to visit Switzerland, right? Decisions, decisions.
Where are you headed for the holidays? Are you going to take advantage of the Saver Award fares this season?
Subscribe via email for more points, miles and free travel