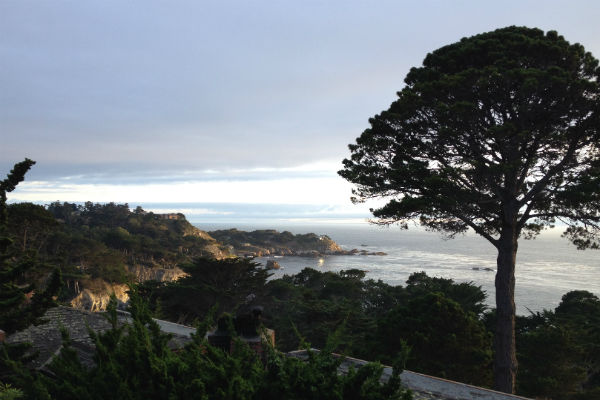 Update: As of October 31, 2014, Hyatt has discontinued the Diamond Challenge
Hyatt has been running these targeted promotions every quarter and while they have been nothing to get excited about so far, the latest promotion is fairly generous. Between September 1 through November 30, 2014 members can earn up to 50,000 bonus points by completing 20 nights. The tiered bonuses are as follows:
Stay 5 nights, earn 5,000 points 

Stay 10 nights, earn 10,000 points = 15,000 points total

Stay 15 nights, earn 15,000 points = 30,000 points total

Stay 20 nights, earn 20,000 points = 50,000 points total
This is much better than the last targeted promotion, which was capped at 5,000 points after 5 eligible nights. Members who complete 20 nights during the current promotion will effectively earn 2,500 bonus points per night. This is in addition to a variety of bonuses members earn from their spend with the program, via their credit cards, and as elite members. Keep in mind that nights at M life resorts do not qualify for this promotion, eliminating a potentially cheap mattress running option. The terms don't exclude Points + Cash stays, so those may be eligible for the promotion. 
Now for the important question: Is this promotion mattress run worthy? I will break down two of the cheapest and most lucrative scenarios, then conclude whether mattress running makes financial sense.
Scenario 1: Hyatt Diamond Challenge 
The ideal scenario for this kind of promotion would involve the Hyatt Diamond Challenge – assuming this promotion isn't targeted towards top-tier elites. With a Hyatt Diamond Challenge, members would need to complete 12 nights within 60 days. During this period, members would earn 1,000 bonus points on the first 6 nights and be eligible for 30% bonus points, a 1,000 point Diamond welcome amenity, and another 2500 points if these stays are on a weekend and the lounge is closed. 
12,000 points earned on 20 nights at a rate of 5 points per $1, assuming an average rate of $120 per night.

3,600 bonus points earned as part of the 30% Diamond bonus.

At least 4,800 points when these stays are charged to a flexible rewards credit card like the Chase Sapphire Preferred.

6,000 bonus points from the Hyatt Diamond Challenge bonus for the first 6 nights

20,000 bonus points for choosing the Hyatt Diamond amenity at check-in (assuming you complete the challenge based on stays, rather than nights)

50,000 bonus points if you can manage weekend stays at hotels where the club lounge is closed.

50,000 bonus points from the promotion
Altogether, you can generate around 146,400 Hyatt Gold Passport points for $2,400. Point valuations are irrelevant to me, as I like to earn them for next to nothing and redeem them whenever they save me cash. With 146,400 points you can redeem 4 nights at a top-tier hotel like the Park Hyatt Paris Vendome. Even if the hotel regularly goes for $1,000+ per night and you're spending $600 on mattress runs for a "free" night there, it's not worth it. If you think of it as 29 nights at a Category 1 hotel, you would still need to get at least $82 of value out of each night in order to justify the $2,400 cost involved in earning those points. Regardless of whether you would off-set the cost by charging your stays to the Arrival Plus card, you're still giving up $2,400 in travel cash to earn 146,400 points.
Scenario 2: Hyatt Diamond Challenge on Points + Cash
Completing both the Hyatt Diamond Challenge and this bonus points promotion on Hyatt's Points + Cash rate will be a slightly cheaper alternative. Completing 20 nights at a Category 1 hotel would cost a total of 100,000 Gold Passport points and $1,000. If those 100,000 Gold Passport points were transferred from your Ultimate Rewards account, we can conservatively value them at $1,000 (since that is the rate at which you can redeem them for a statement credit). This option would be cheaper by $400 and in addition to completing the Diamond Challenge, you would come away with around 46,400 points. Are 46,000 points worth $1,000+? If you're one of those people who values Hyatt Gold Passport points at 1.6 cents or more, the cost of accumulating these points is well over 2 cents per point, so definitely not worth it.
As you can imagine, if this promotion isn't mattress run worthy when stacked with the Hyatt Diamond Challenge, it certainly won't give you much value if you're a regular member or even an elite with top-tier status. Take the Diamond Challenge bonus out of it and it doesn't make sense to pursue the bonus alone.
Now if you really are participating in a Diamond Challenge during that period or have upcoming Hyatt stays anyway, then these tiered bonuses are just that – a nice added benefit of being loyal to Hyatt. Other than that, don't go blowing through your Arrival miles or travel budget for a few bonus points.
Subscribe via email for more points, miles and free travel